Interactive Core Values
Training Activity
Hello Values™ helps employees understand your Core Values and Behaviours in an engaging way

Individual training – no facilitator required
Hello Values™ is an interactive way of training employees in core values and behaviours.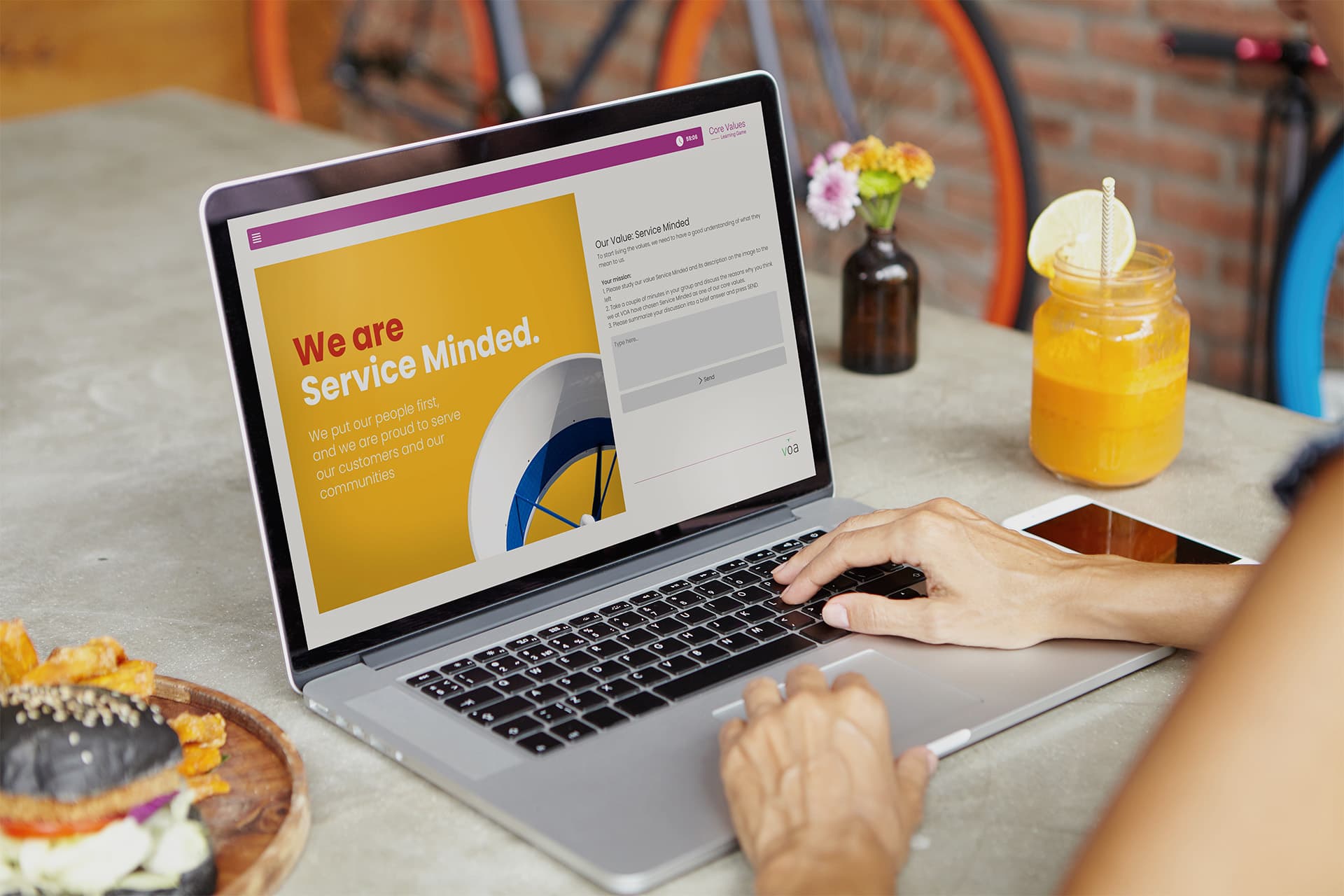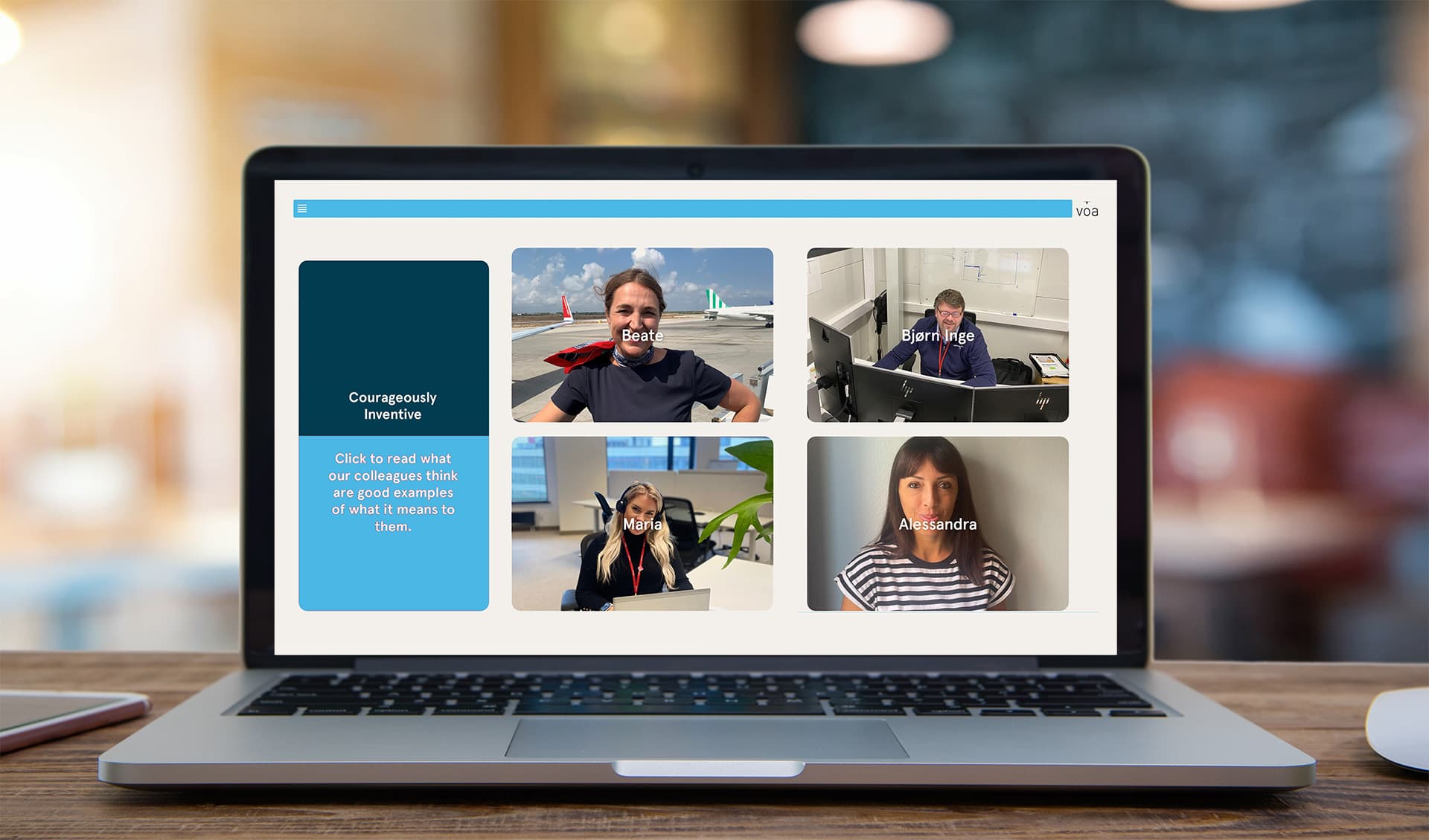 Interactive and engaging format
The training is based on a mix of learning mechanisms including inspirational videos with staff and leaders, case studies and dilemmas and thought-provoking questions for reflection. Scroll down for more details.
Designed for flexibility
Hello Values™ is based on templates, but we always customise it to your values and behaviours. It can be run on laptops or smart phones and deployed anywhere, in any language.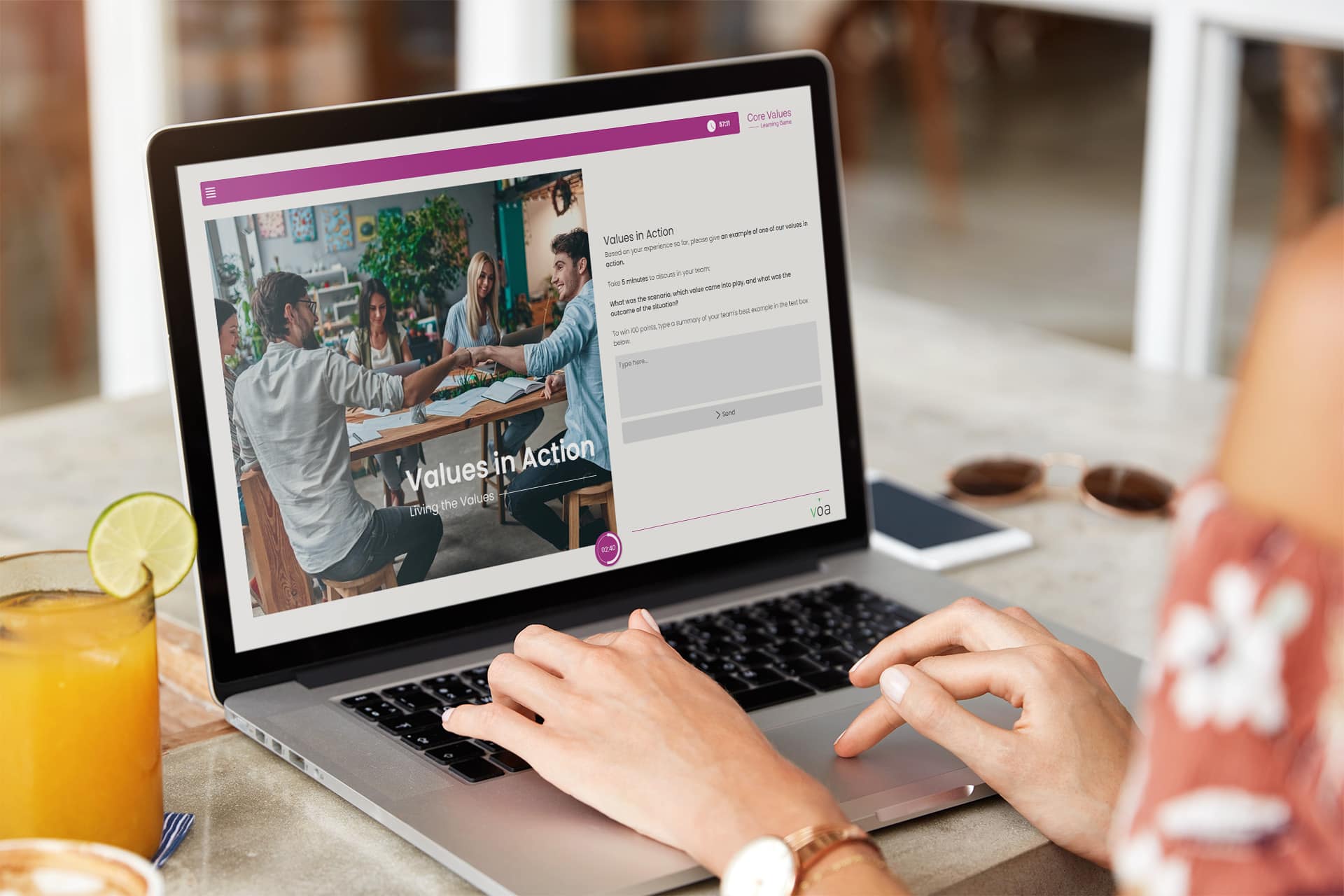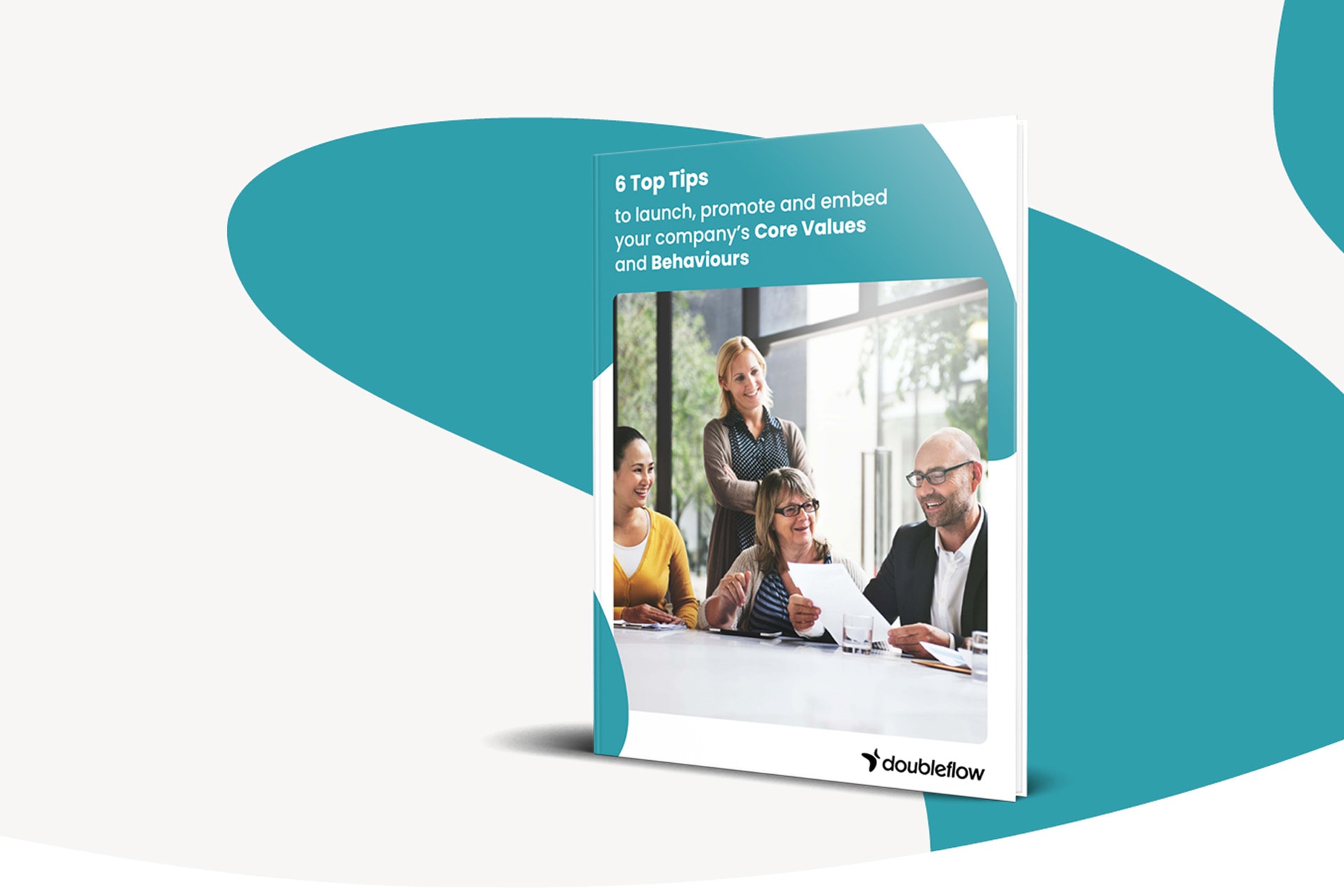 Download our free guide
6 top tips – How to launch and promote your Core Values
By incorporating 6 key principles into your design thinking when promoting your Core Values, you can successfully achieve your aims. Download here.
Key areas covered
1. Bringing people together – in-person or virtually
2. How to make the launch exciting
3. Keeping explanations simple, tangible, and engaging
4. How to get people involved
5. Collecting data and what to do with it
6. How to repeat the message in a variety of ways
Hello Values™
Interactive online training to help staff understand your core values
Find out more
Book a demo today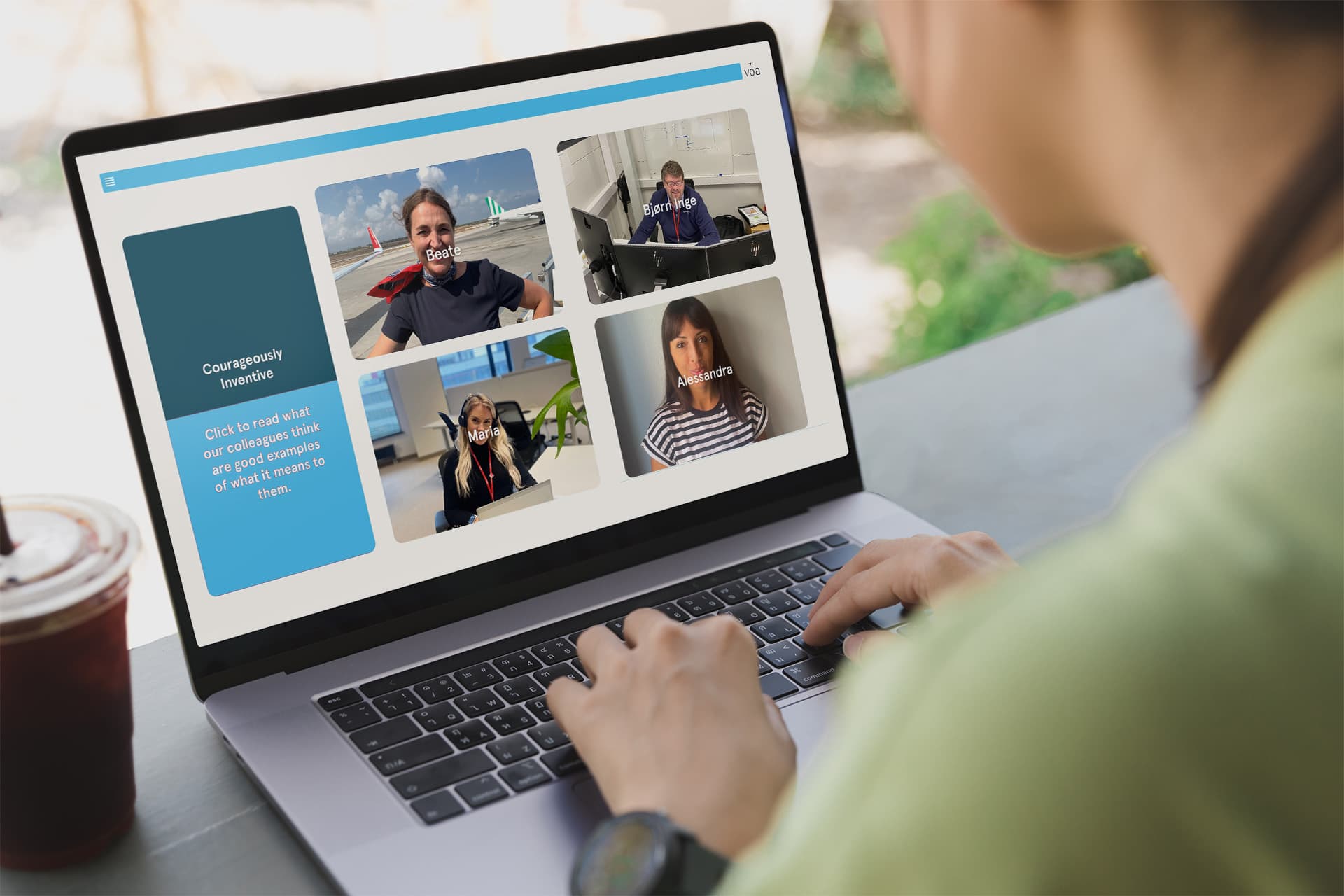 Hello Values™ – 
How it works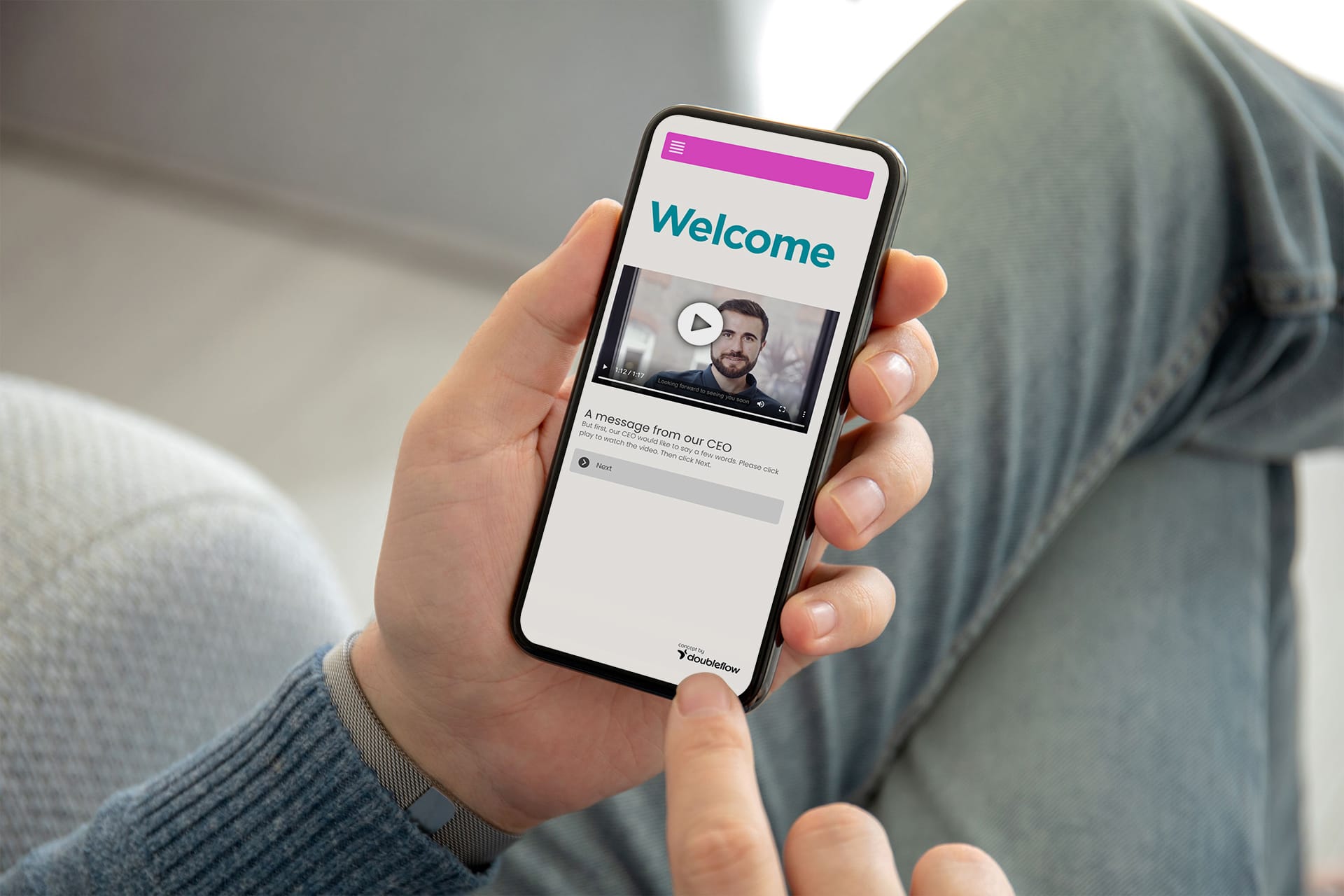 1. Discover the Vision & Purpose
A good start is by sharing your vision, and why you do what you do. Typically this is done using a video with one of the senior leaders or the CEO.
2. Engage with the Vision & Purpose
After providing the big picture, we jump straight to actively involving staff. What actions and areas can help us achieve the vision? What is stopping us? What images on the screen symbolise our journey? Reflection is followed by a short quiz, to gauge how well the message has been received.
We're now communicating using the company's tangible products and brand styles – the colours, logos, imagery – and the intangibles – those hidden meanings and subtle quirks that make what you do unique.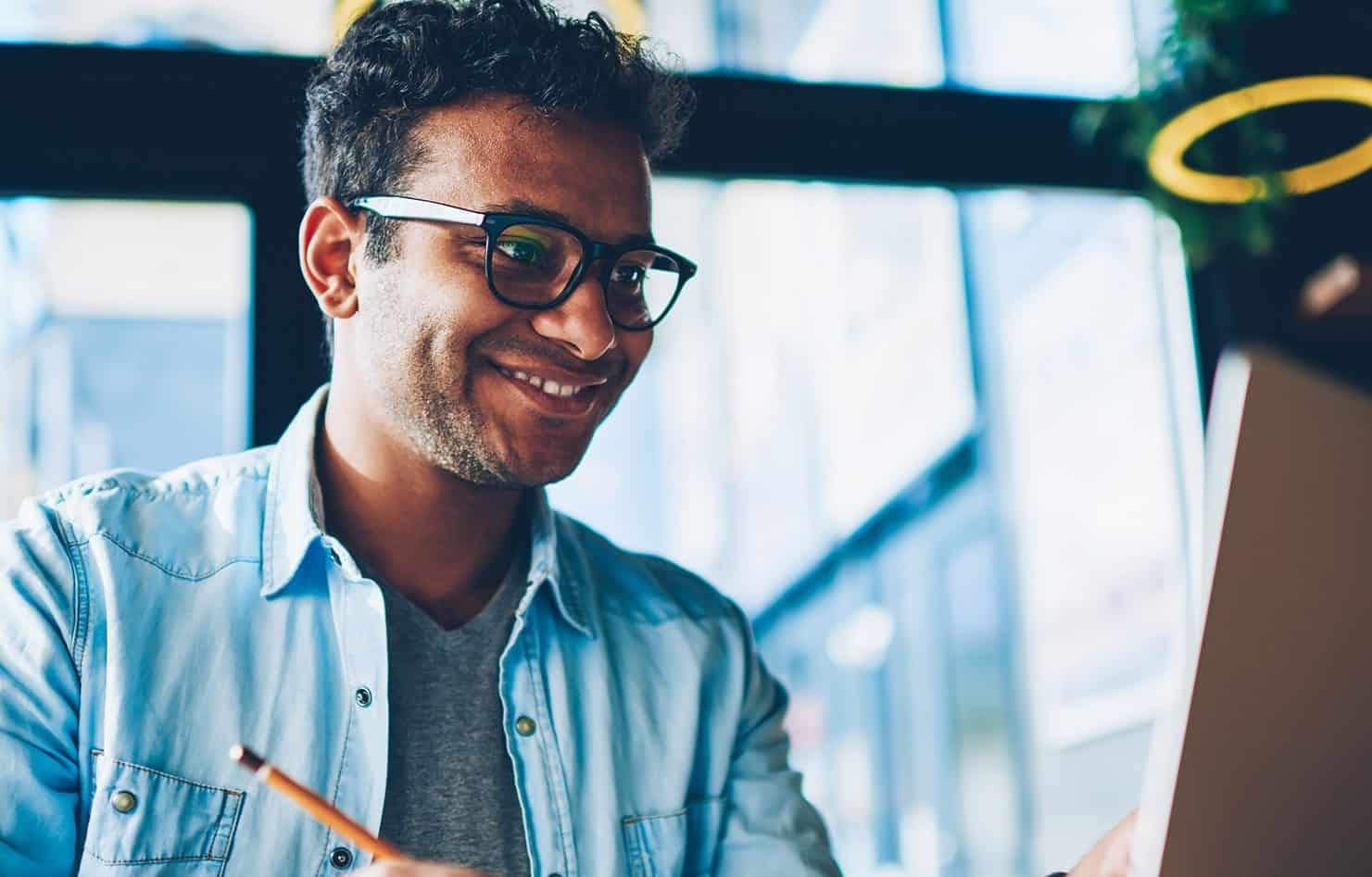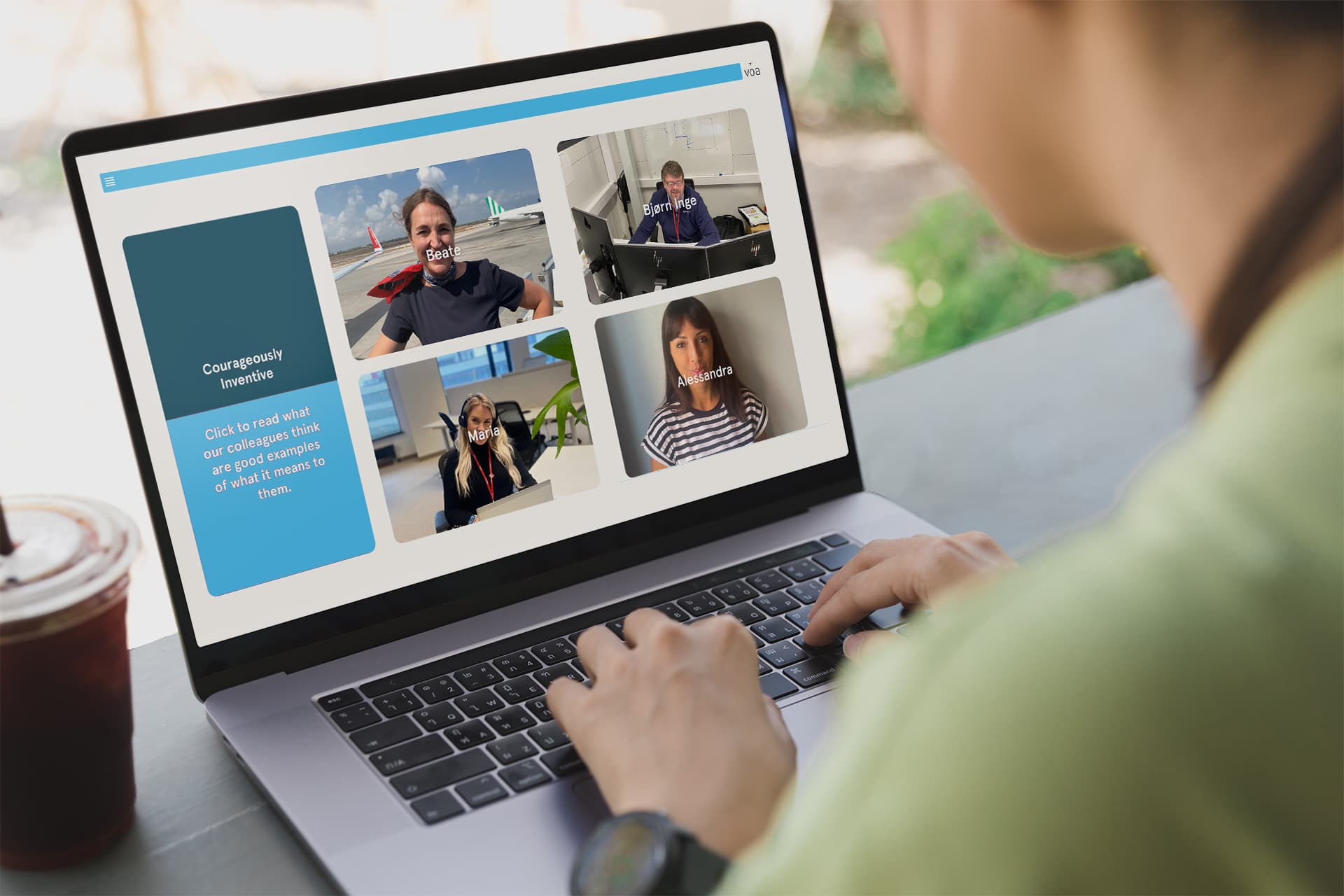 3. What the values mean to your colleagues
Vision and purpose covered, we now put your People and Places at the forefront of the experience, providing staff with an opportunity to hear from their colleagues.
In a series of simple videos or still images with text, staff from across the business share their interpretation of the values, what it means to them and personal experiences of it being lived in action.
4. Test drive the Values and Behaviours
In order to truly live the values, your employees need to understand how they can apply them on an everyday basis. Interactive case studies, dilemmas and thought-provoking questions are the4 best ways of making this happen.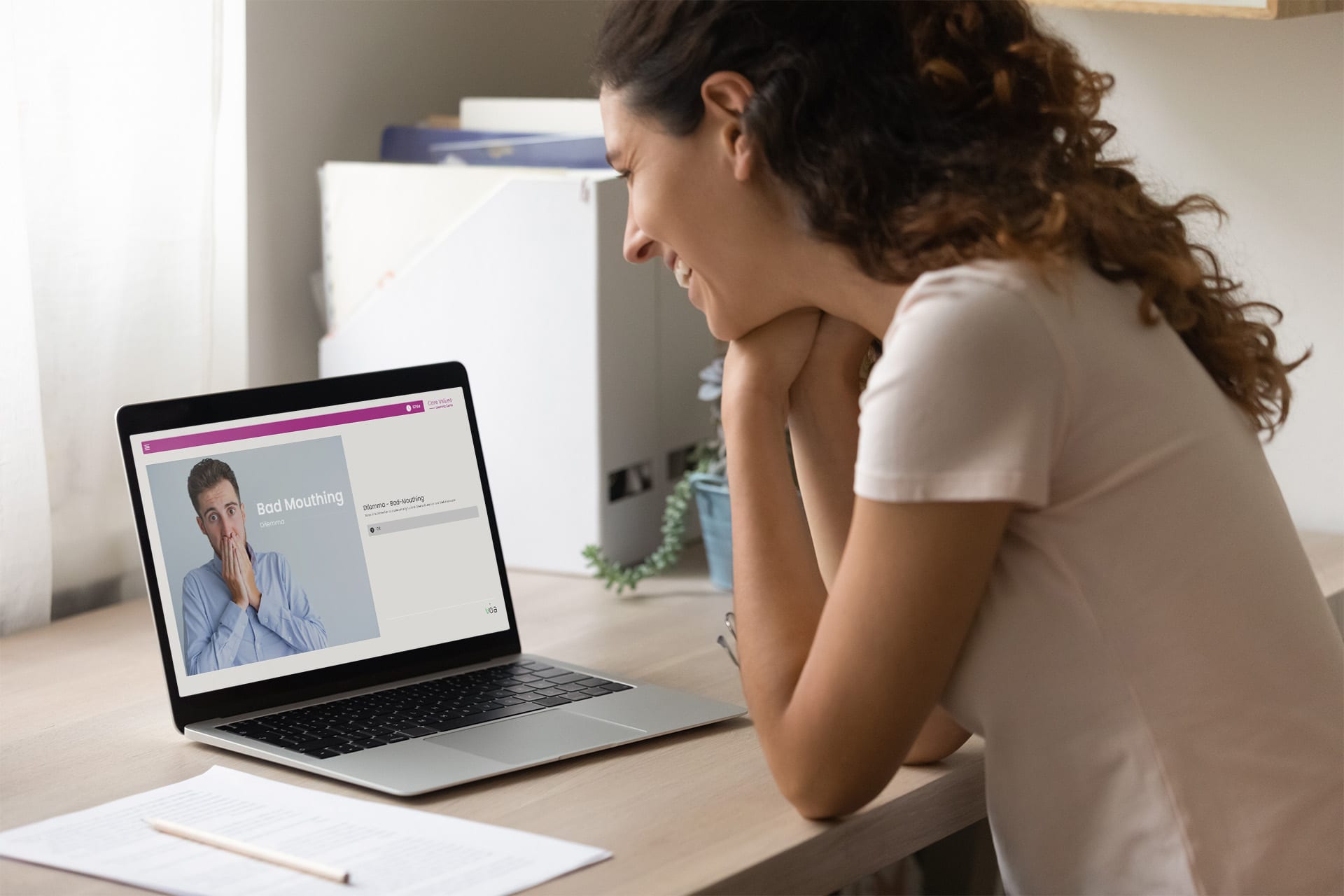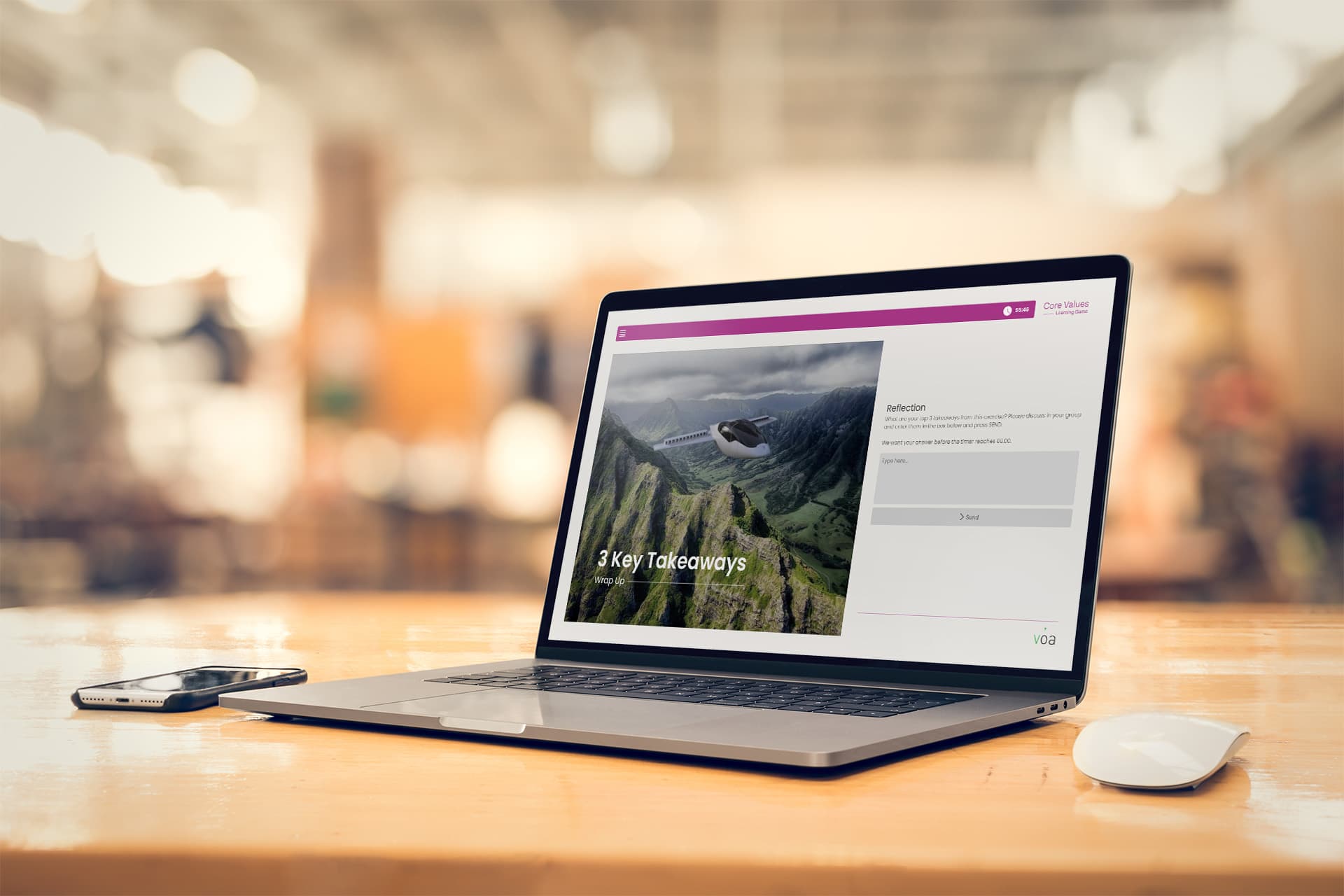 5. Wrap-up and ratings
The last section starts with data collection – a series of questions to gauge how well the values are lived and potential pitfalls.
Hello Values™ ends on a high with an inspirational conclusion and tips on how to go from words to action.
Adapted to your needs
Hello Values™ is entirely customised to suit your needs, but comes pre-populated with example content for a quicker implementation process.
Our team will help you adapt the solution to fit your needs as well as embedding your content.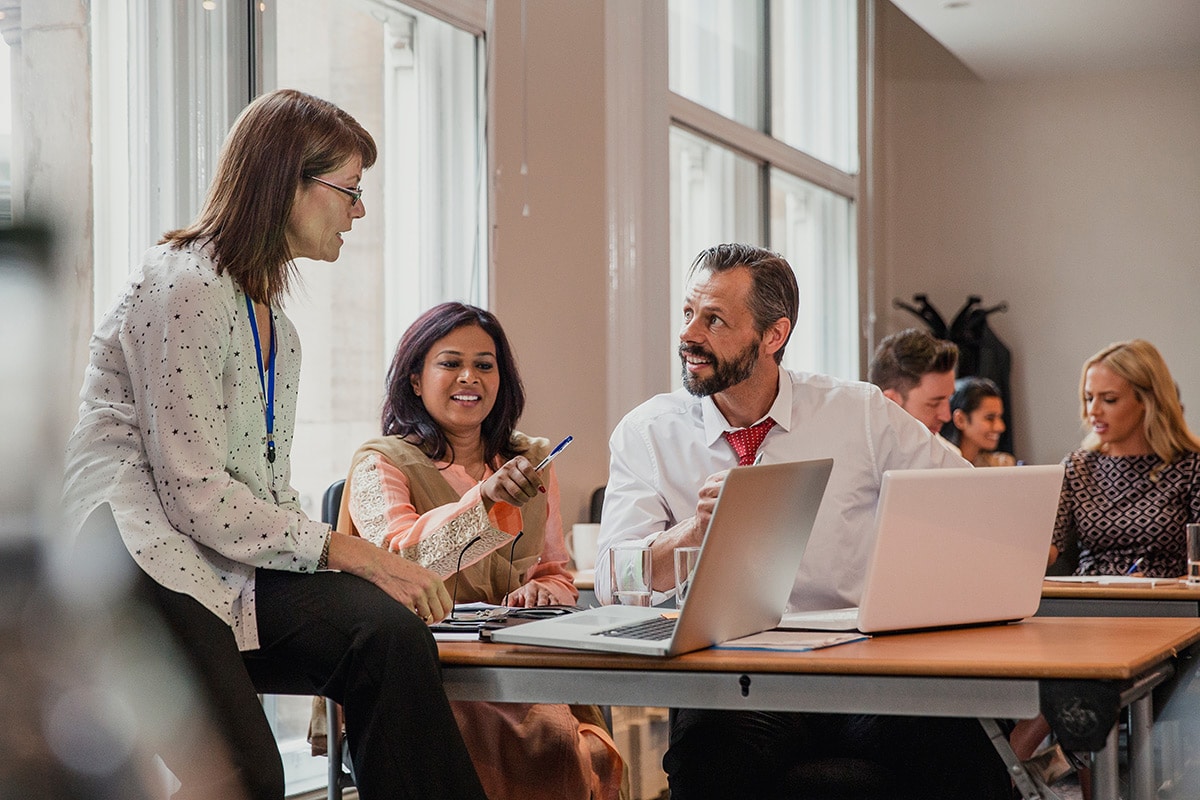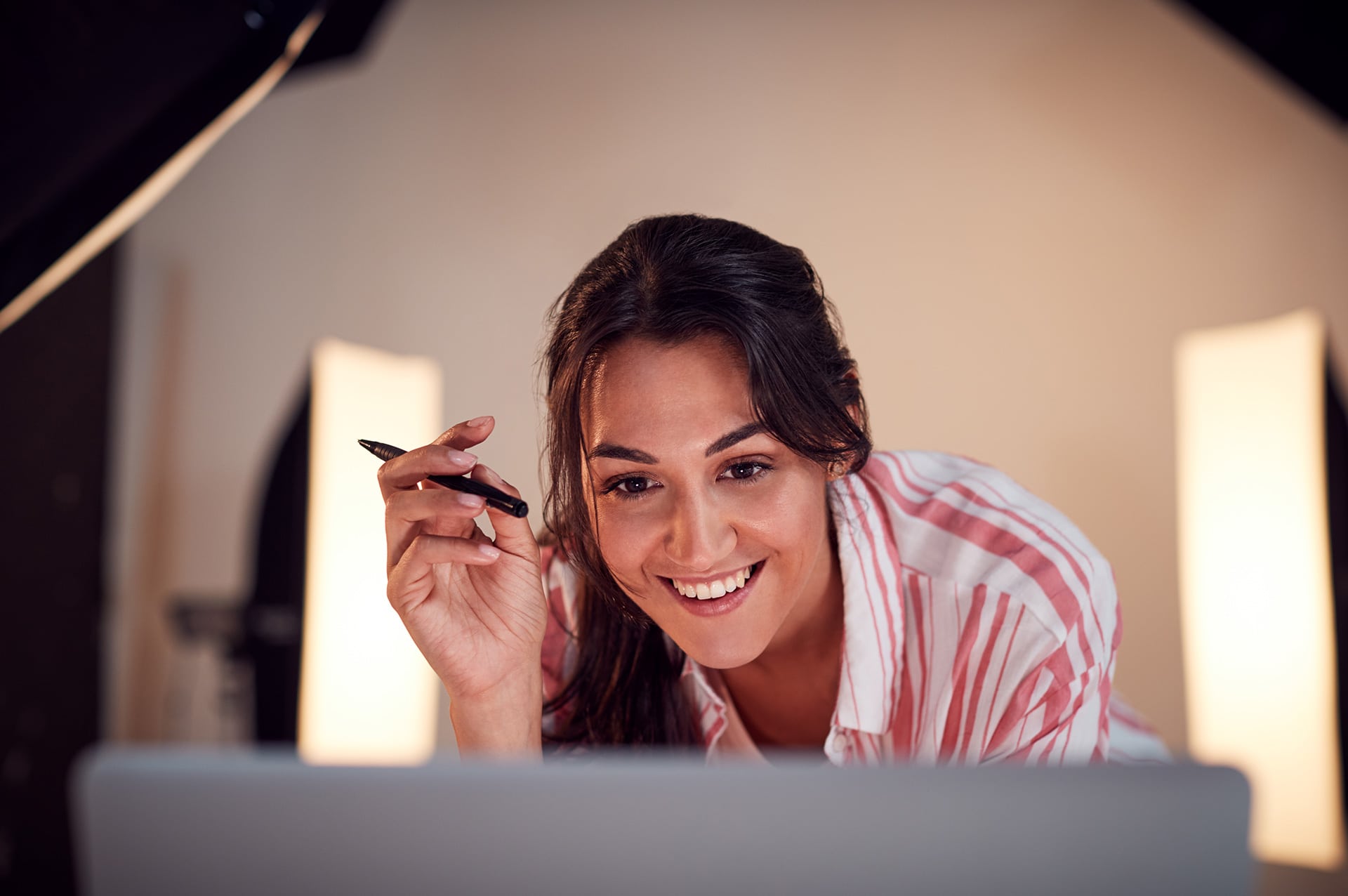 Who is it for?
Hello Values™ is designed for companies that have a set of values but struggle to raise awareness and get the message across in an engaging way.
In short – you have the values, we help you launch, promote and implement them.