Bring your Core Values to life
We help you launch, promote and implement your Core Values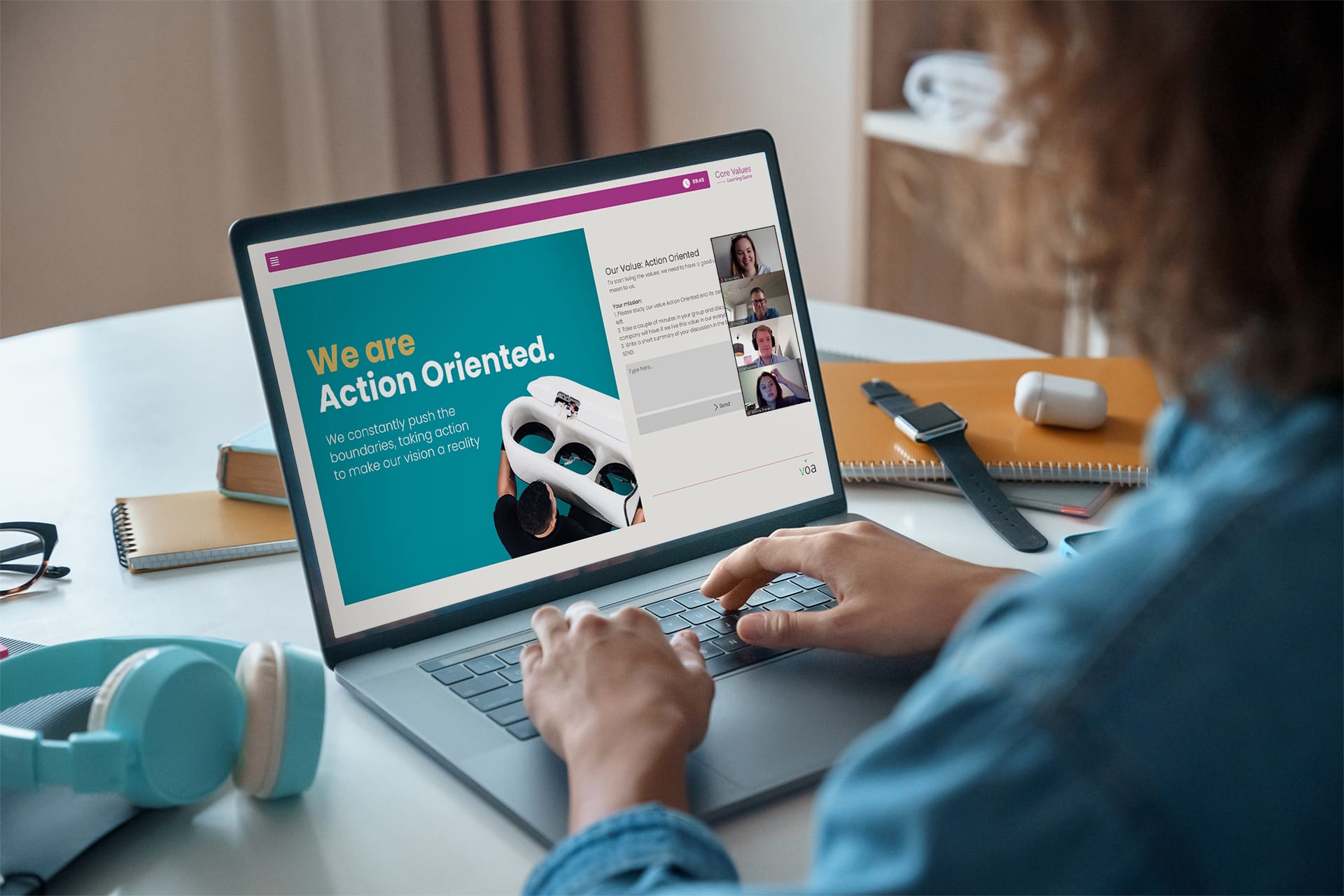 Are you looking for a way to promote your Core Values?
Your Values and Behaviours are key to building a new, successful culture, but awareness is often low. How do you bring them to life?
We help you communicate in a more interactive, engaging way
We offer a range of digital values training solutions to help employees understand your core values and behaviours better.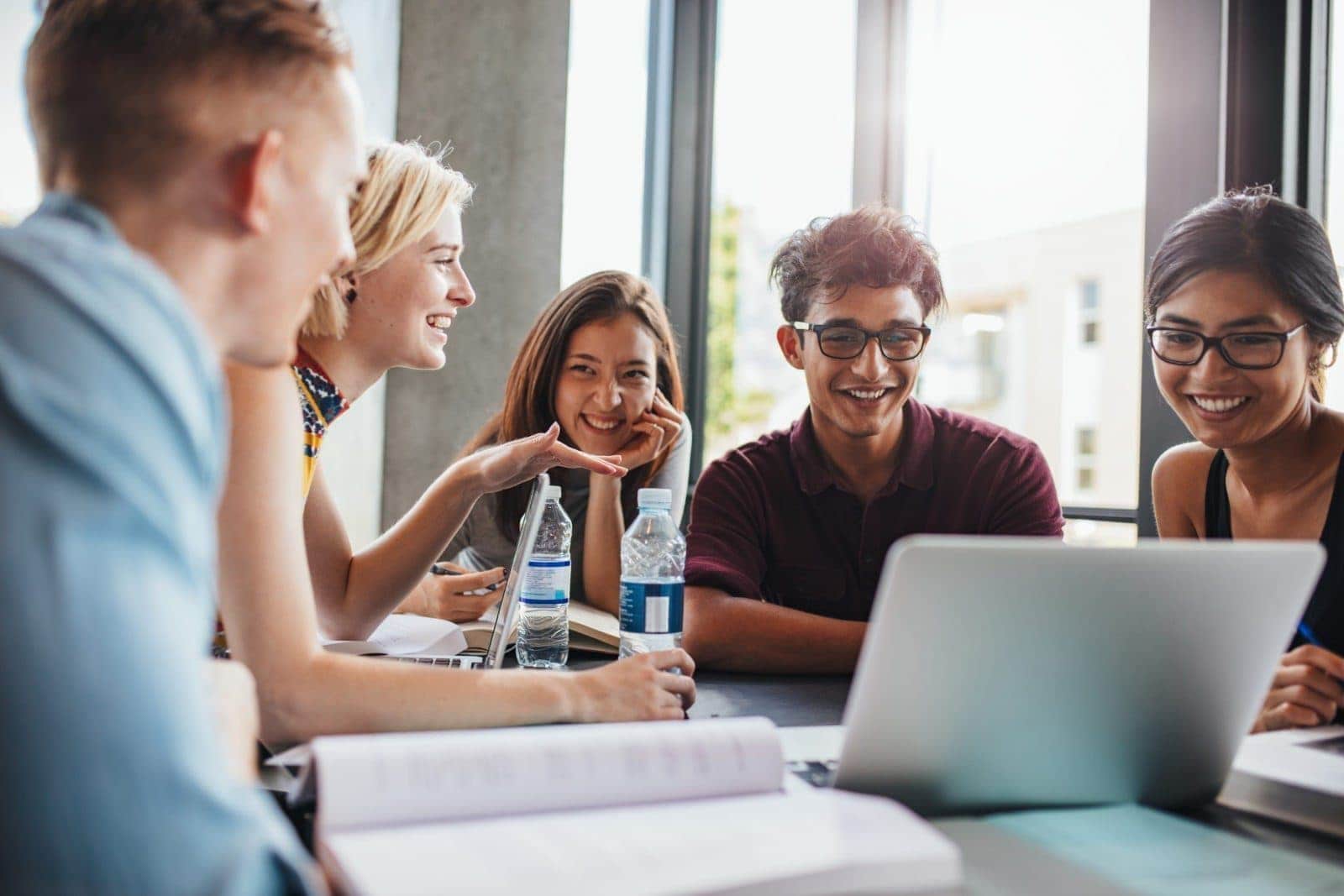 We help you launch, promote and implement your Core Values
Interactive & Collaborative
Our solutions are designed to take your participants from passive listeners to active contributors using gamification techniques and a variety of learning mechanisms. We deliver a perfect balance between learning and fun.
User friendly and easy to roll out
✓ Runs online on browsers, on any device
✓ Played in small groups of 3-6 people
✓ Deliver in-person, virtually or as hybrid event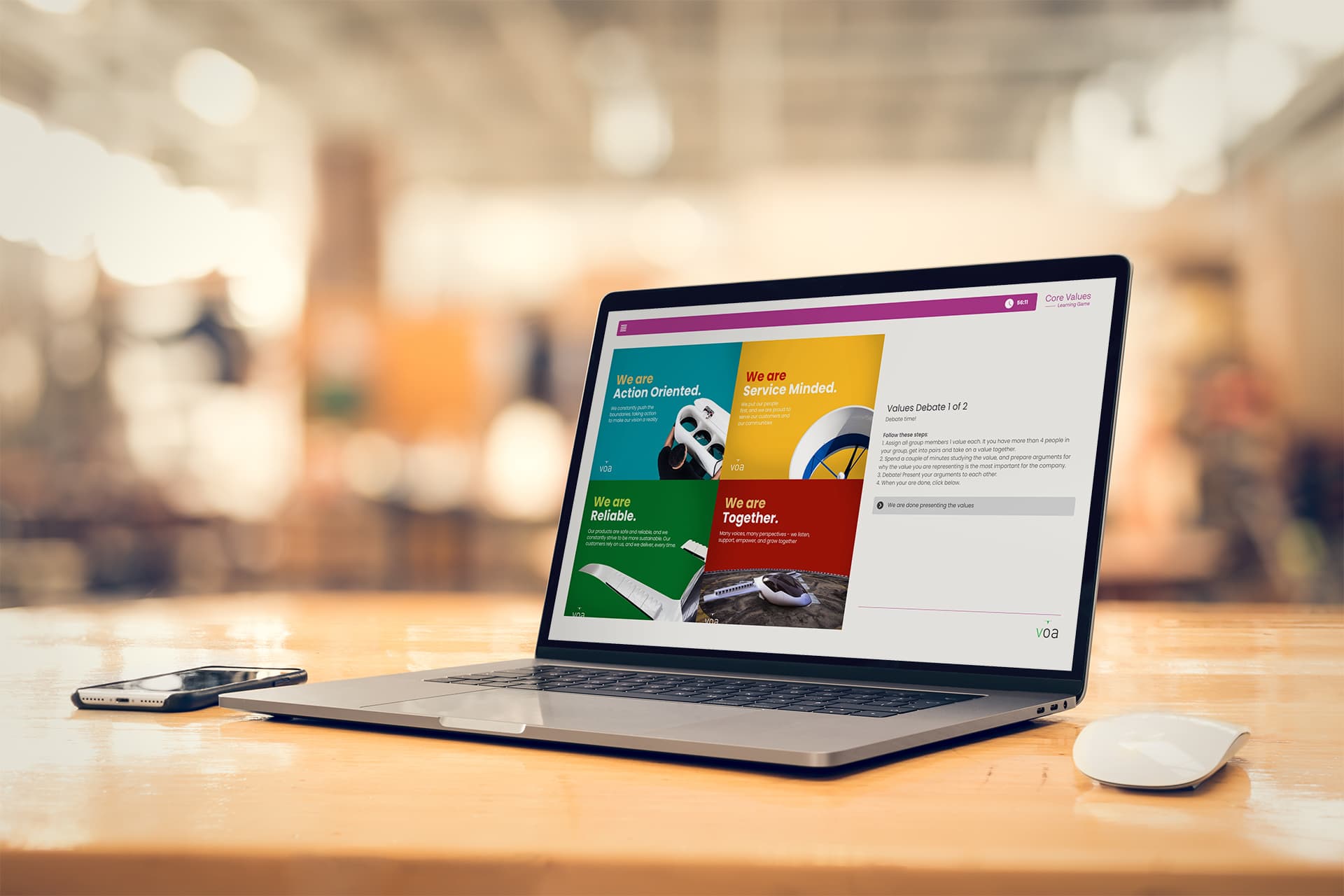 Customised to your needs
Our ambition is to design the perfect values implementation solution, with the right balance between learning and fun. Our design team ensures a touch and feel that fits with your brand and culture. All our games come pre-populated with template content like challenges, dilemmas, trivia, imagery, film clips etc for a quick  implementation.
12 years experience
We have helped hundreds of companies across the world promote or launch their core values and behaviour using highly engaging, digital games. We know what works, and what mistakes to avoid.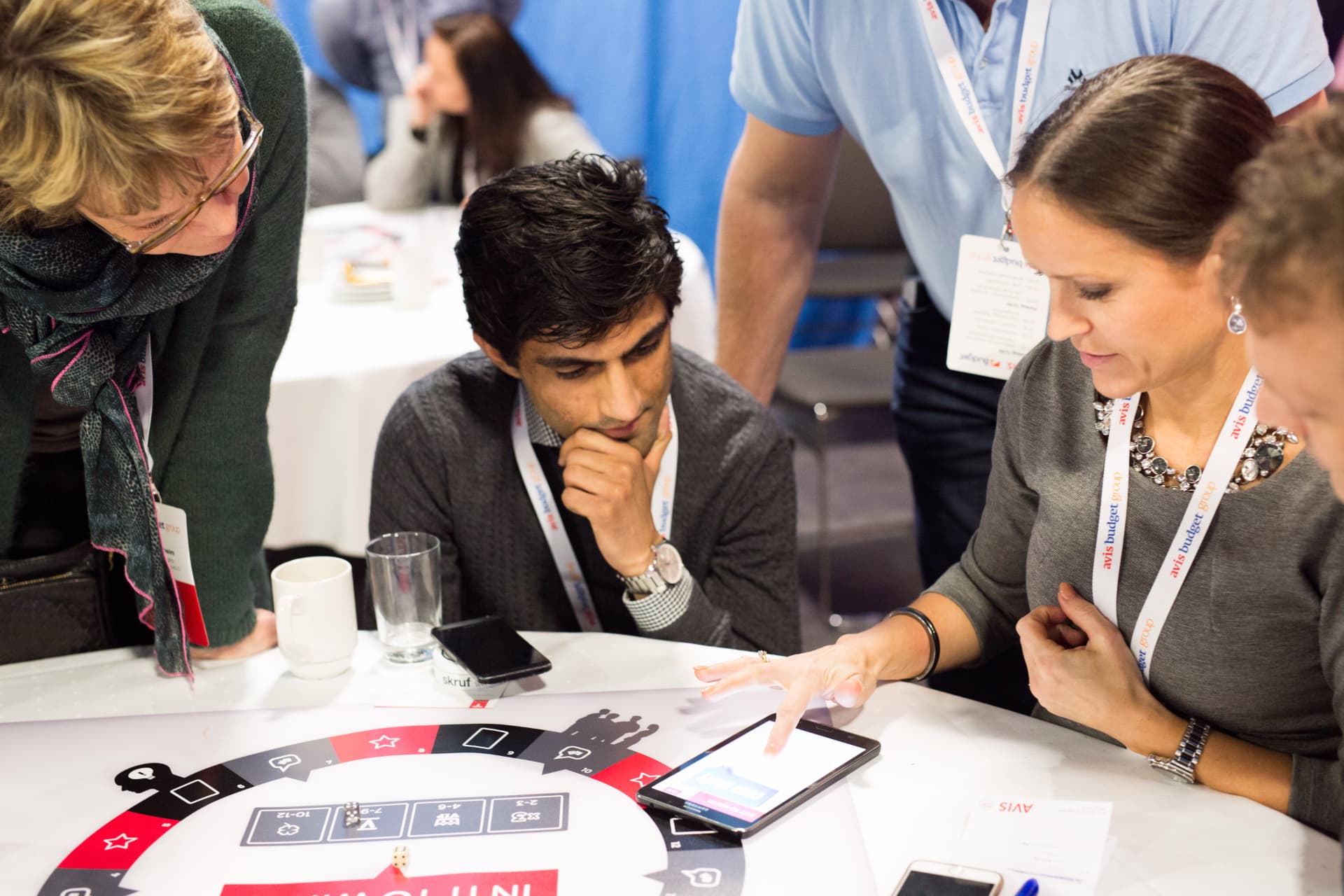 Find out more
Book a 30 min. product walkthrough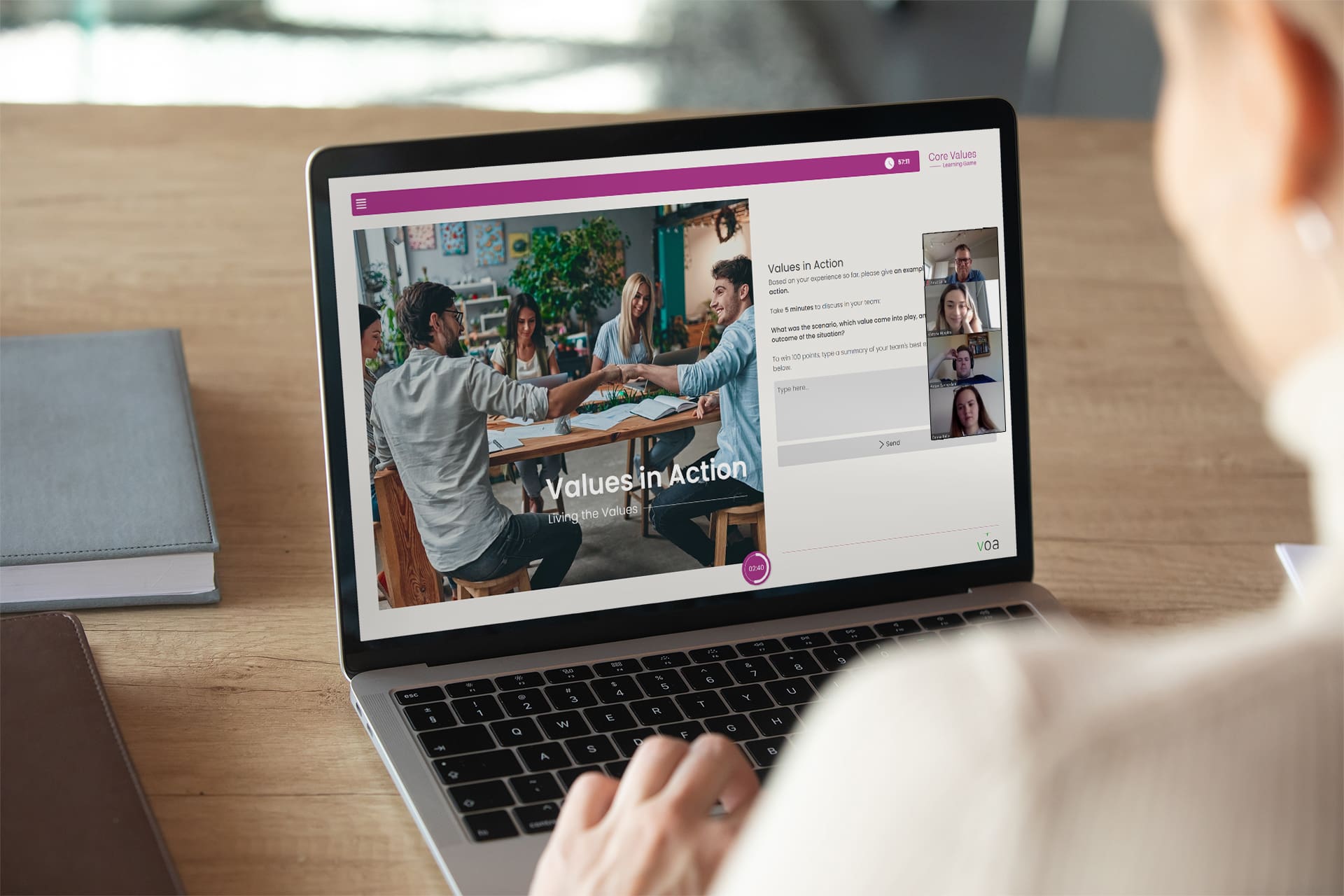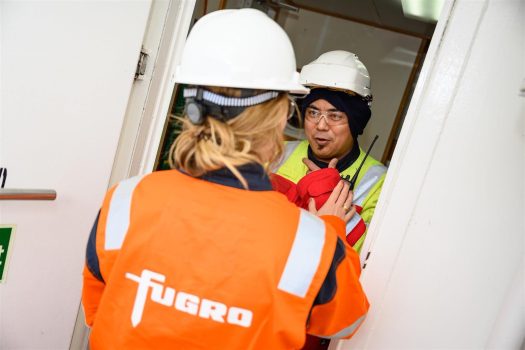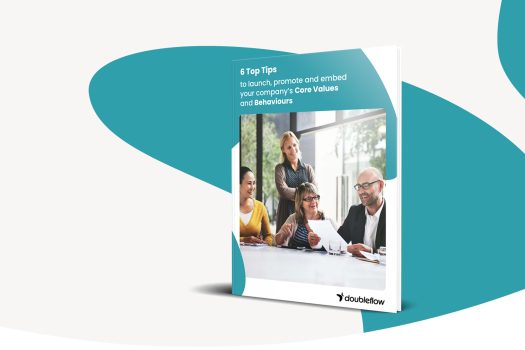 Case Study – Fugro
The showpiece of a new values launch workshop
Fugro (world's leading geo-data specialist) approached us to create a core values workshop game. Designed for a global rollout to promote the new values in a more engaging way, the game would use interactive discussions and dilemmas to make the values more tangible and relatable.
The solution was a fully customized Core Value Escape Room Game rolled out globally over the course of 18 months. Tailored and branded missions were designed to introduce the values and encourage application of them among competing teams.
"This value game was really fun and we thoroughly enjoyed it as a team. It really helped us to act as a team and stimulate brain storming. At the end of the game, all team members came together as a team despite our differences in opinion."
Download our free guide
6 top tips – How to launch and promote your Core Values
By incorporating 6 key principles into your design thinking when planning your Core Values launch and follow up events, you can successfully achieve your aims.
Key areas covered
1. Bringing people together – in-person or virtually
2. How to make the launch exciting
3. Keeping explanations simple, tangible, and engaging
4. How to get people involved
5. Collecting data and what to do with it
6. How to repeat the message in a variety of ways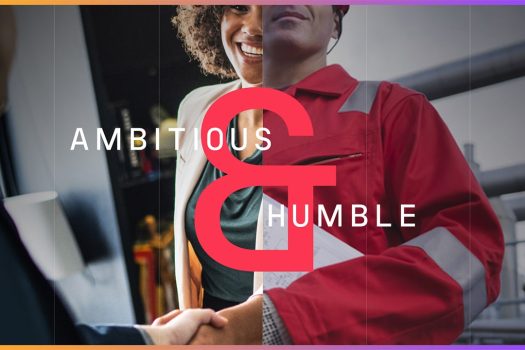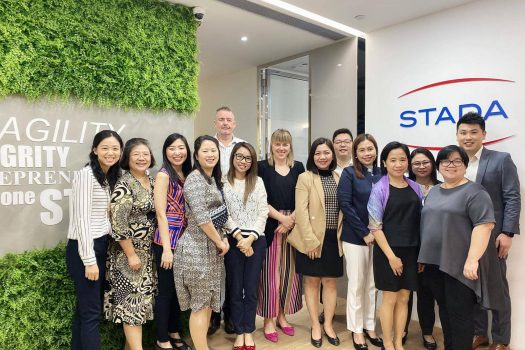 Case Study – Bureau Veritas
Global Roll-out to 7000 managers
Bureau Veritas, a world leader in Testing, Inspection and Certification, were looking for a way to communicate the company's Core Values to their managers worldwide. We designed a Core Values Workshop, rolled out globally to over 7000 managers in 12 languages with great success. (94% recommendation rate from participants)
"The platform was easy to use and nicely designed. Participants contributed a lot and confirmed at the end that it was a very good and interesting session during which they enjoyed sharing views." Executive Vice President for Corporate & External Affairs
Case Study – STADA
Making Values Fun and Engaging across the world
Pharma manufacturer STADA Group wanted to help employees explore the company's culture and values in a fun and engaging way. To support the initiative we developed a team-based game that was rolled out simultaneously to all markets, translated into 20 different languages with over 5000 players in the first month and a game rating of 9.2 out of 10!
"Over the past weeks, more than 5,000 STADA Group colleagues joined the "Connect4Values" game to explore our values! People especially enjoyed connecting and getting to know each other, leading to conversations on a different, more personal level." – Melanie Ecks International HR-Business Partner at STADA Group
Our Core Values Training Solutions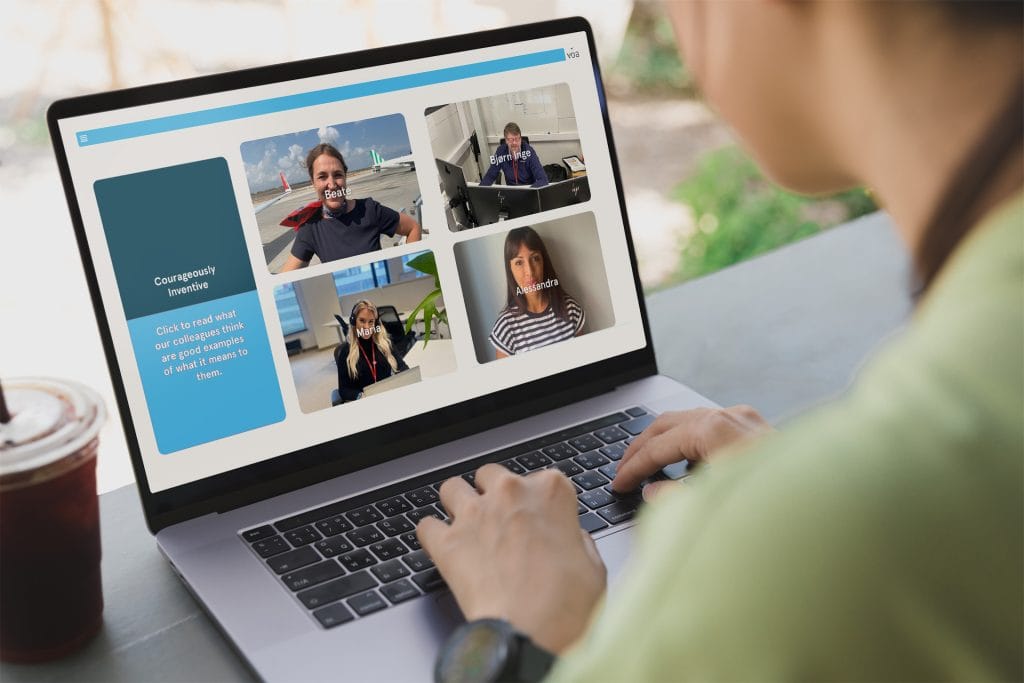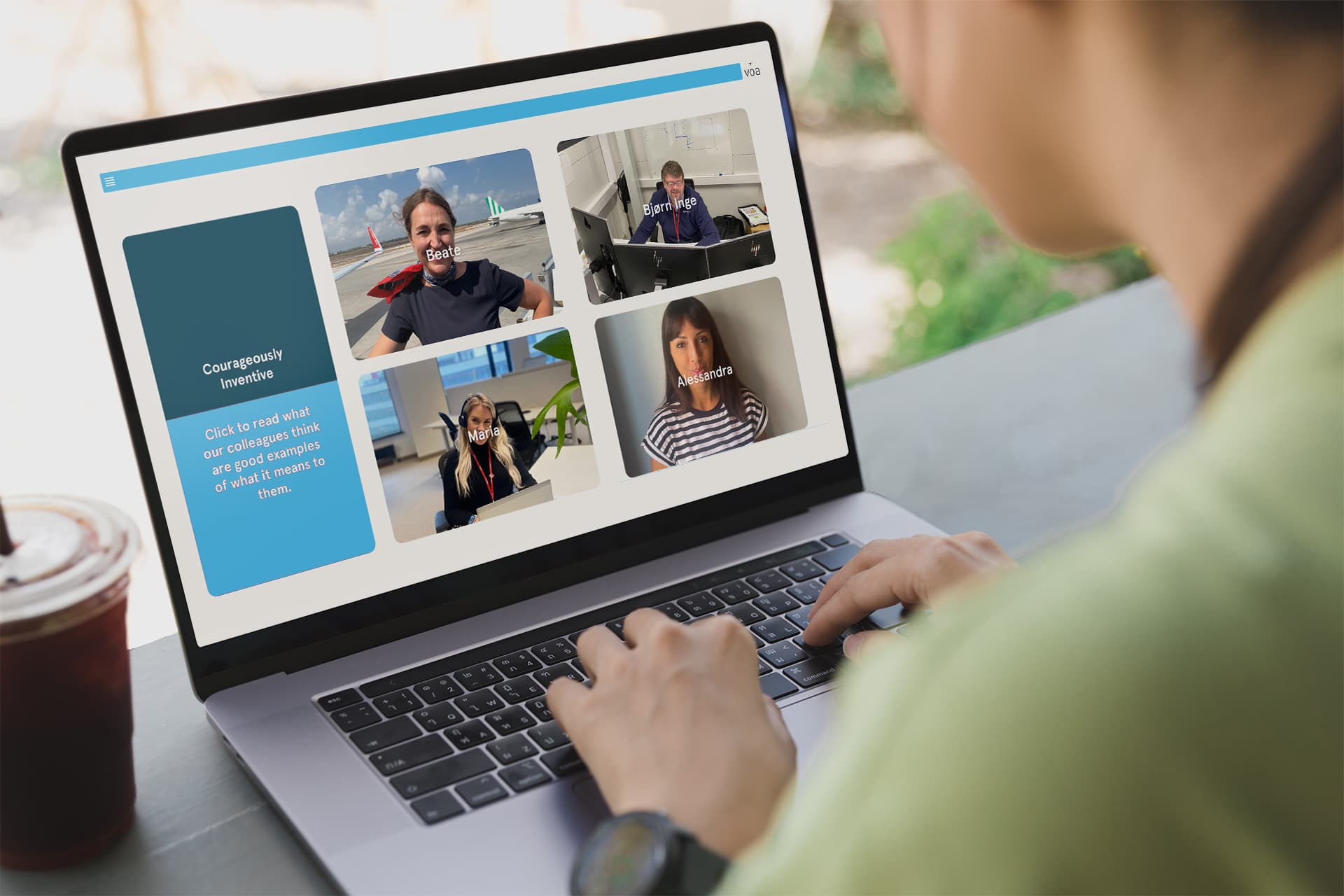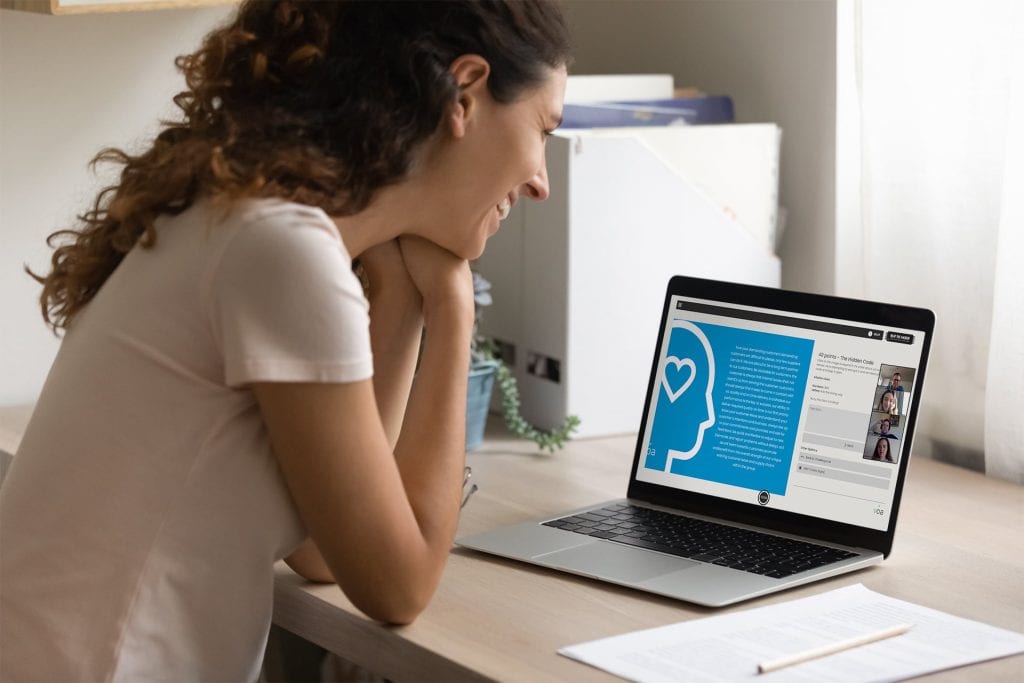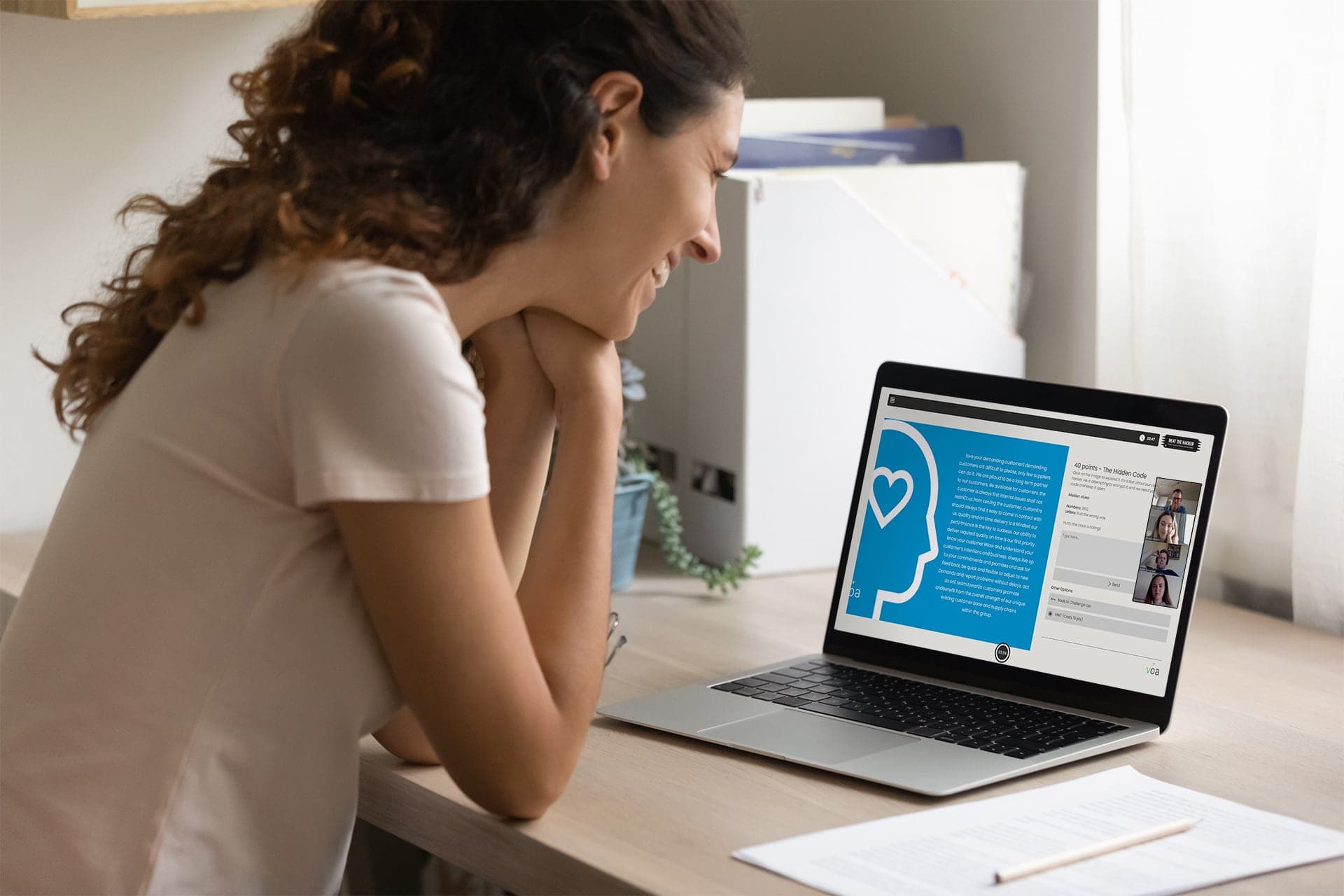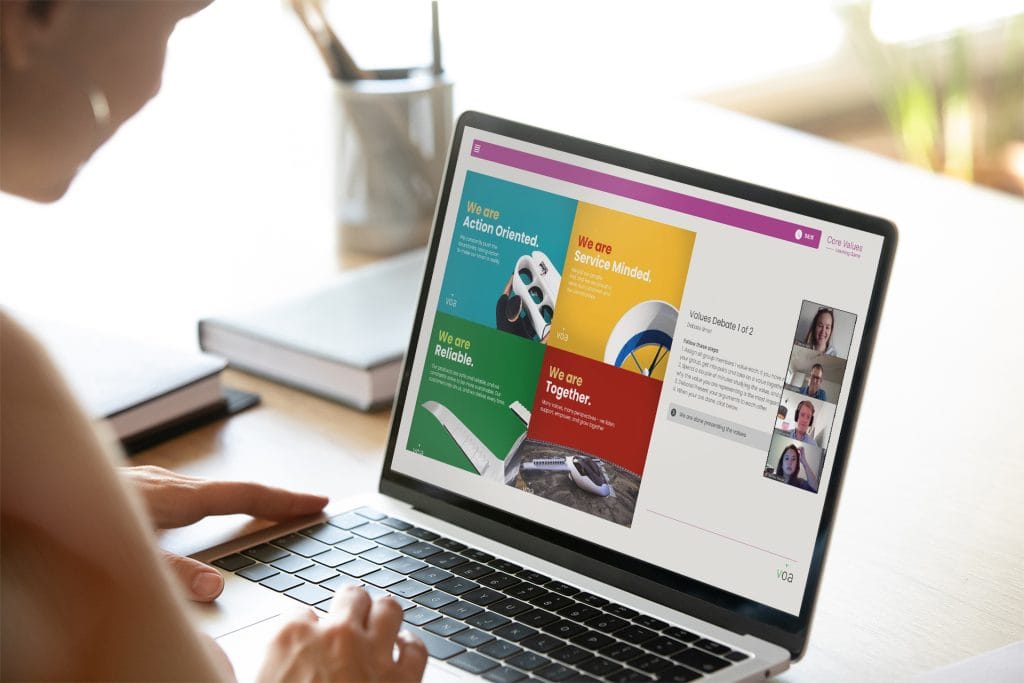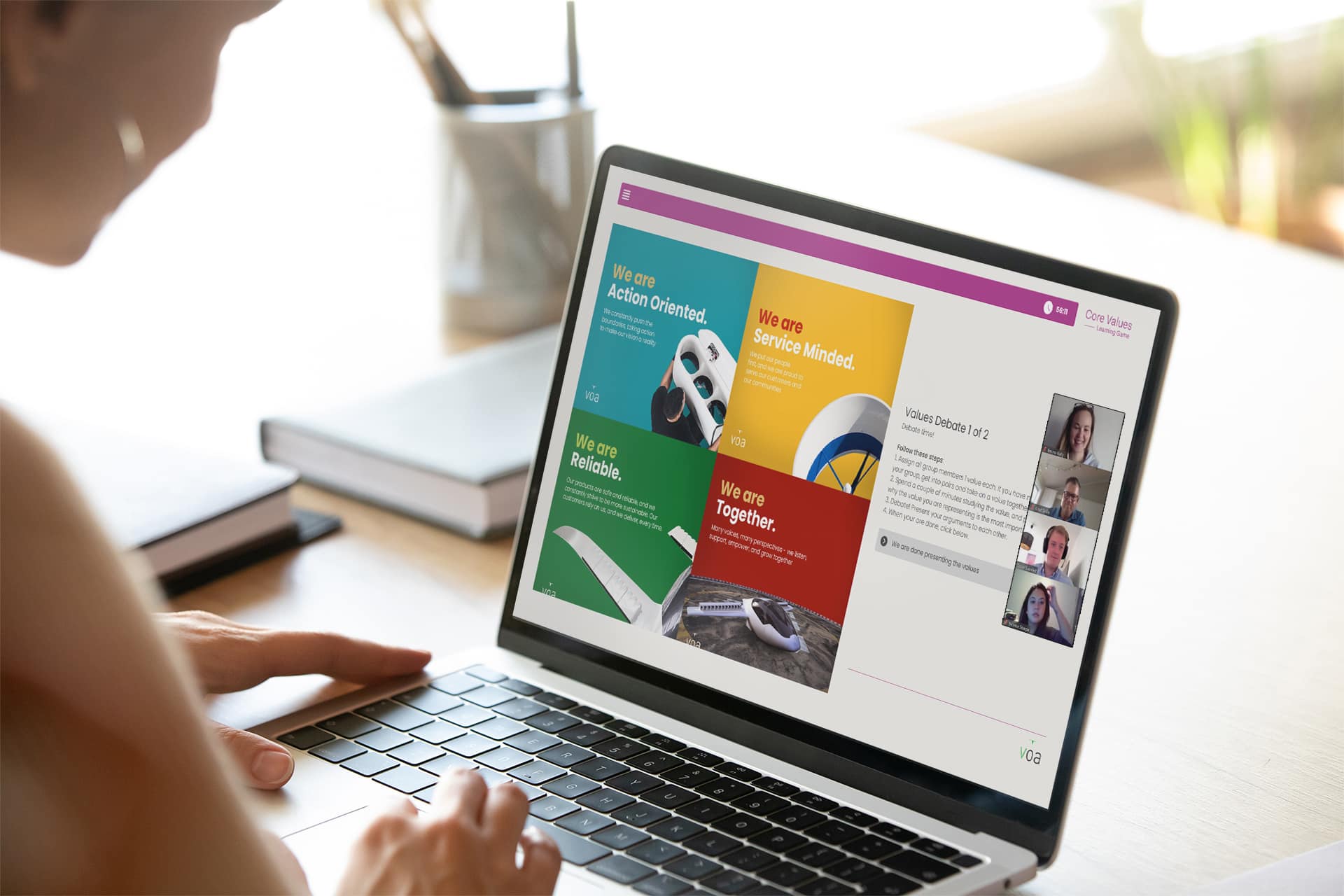 Hello Values™
✓ Inspirational learning format
✓ Individual training
✓ SCORM compatible
Core Values Escape Room
✓ Fun and exciting
✓ Raise awareness in light touch way
✓ Group training (virtual or in-person)
Core Values Learning Game
✓ Engaging workshop format
✓ Group discussions & deeper learning
✓ Group learning and SCORM compatible
Our Core Values Training Solutions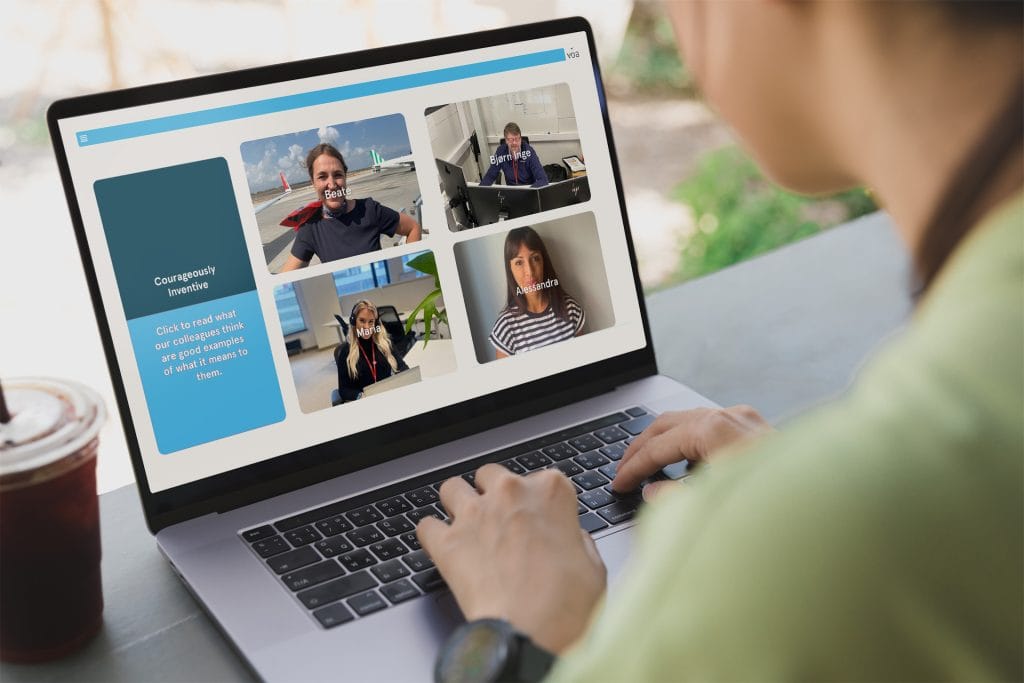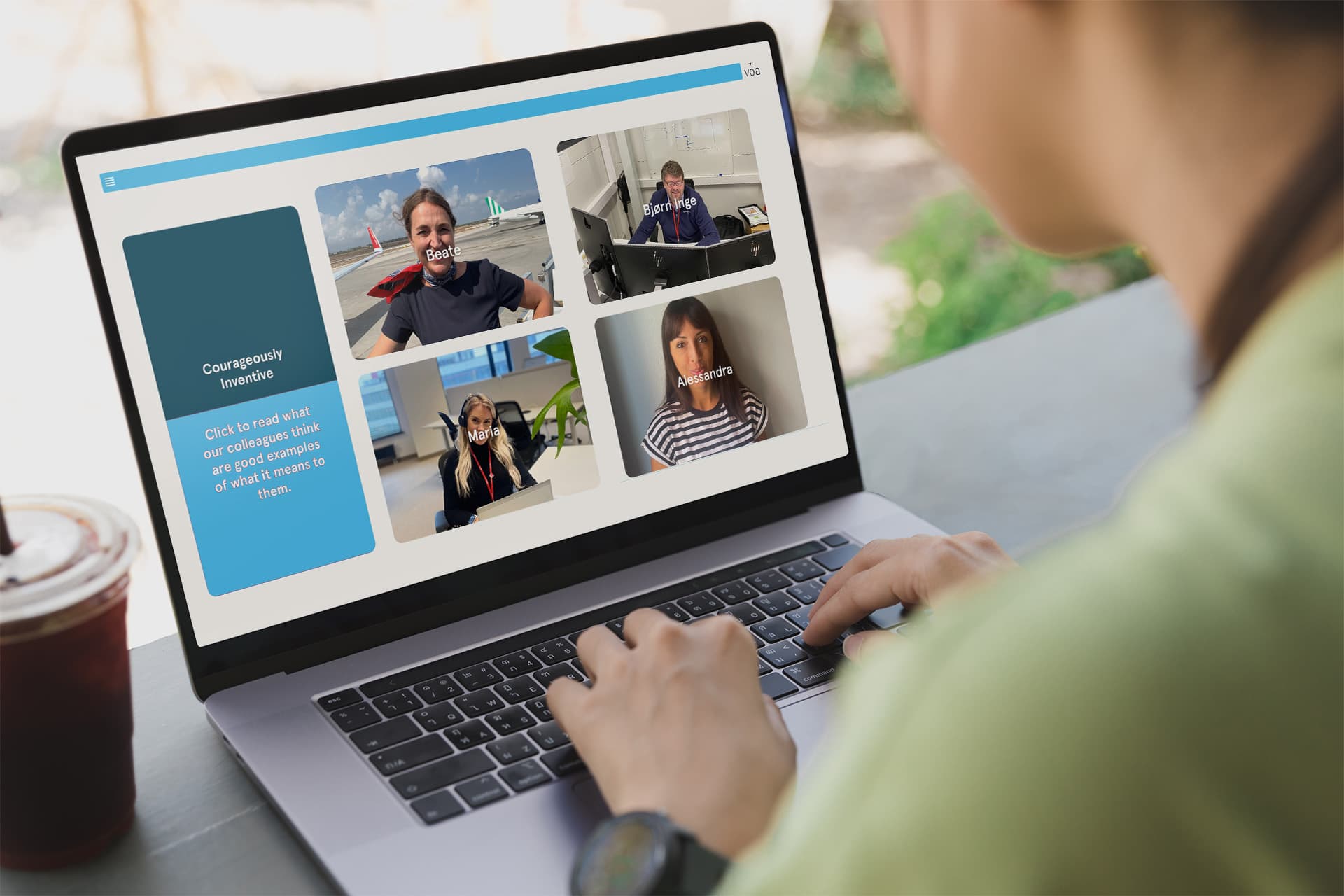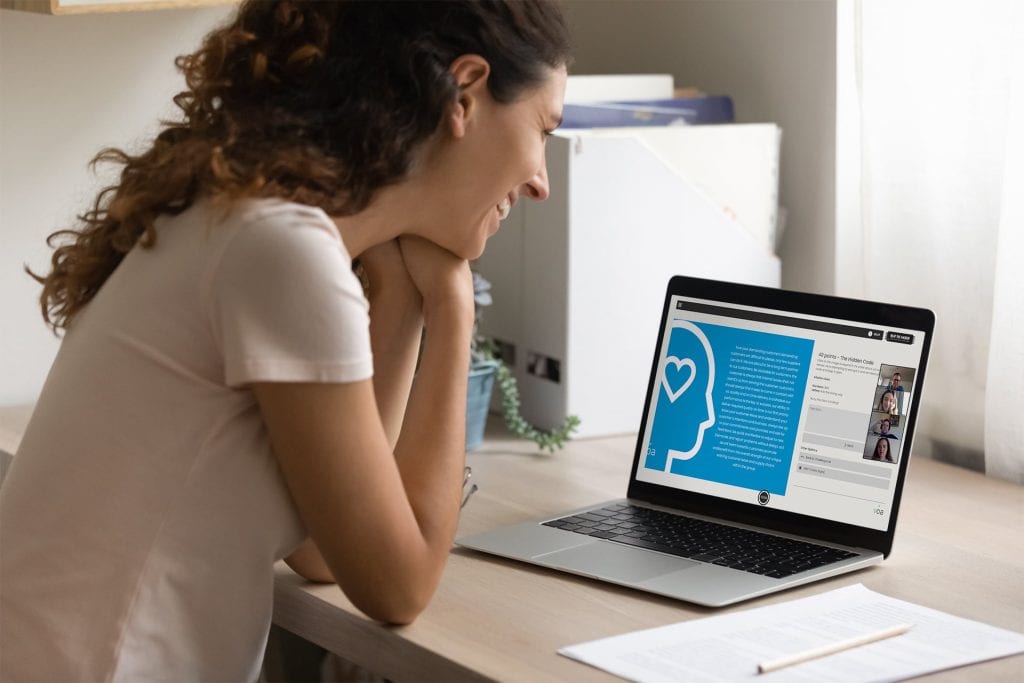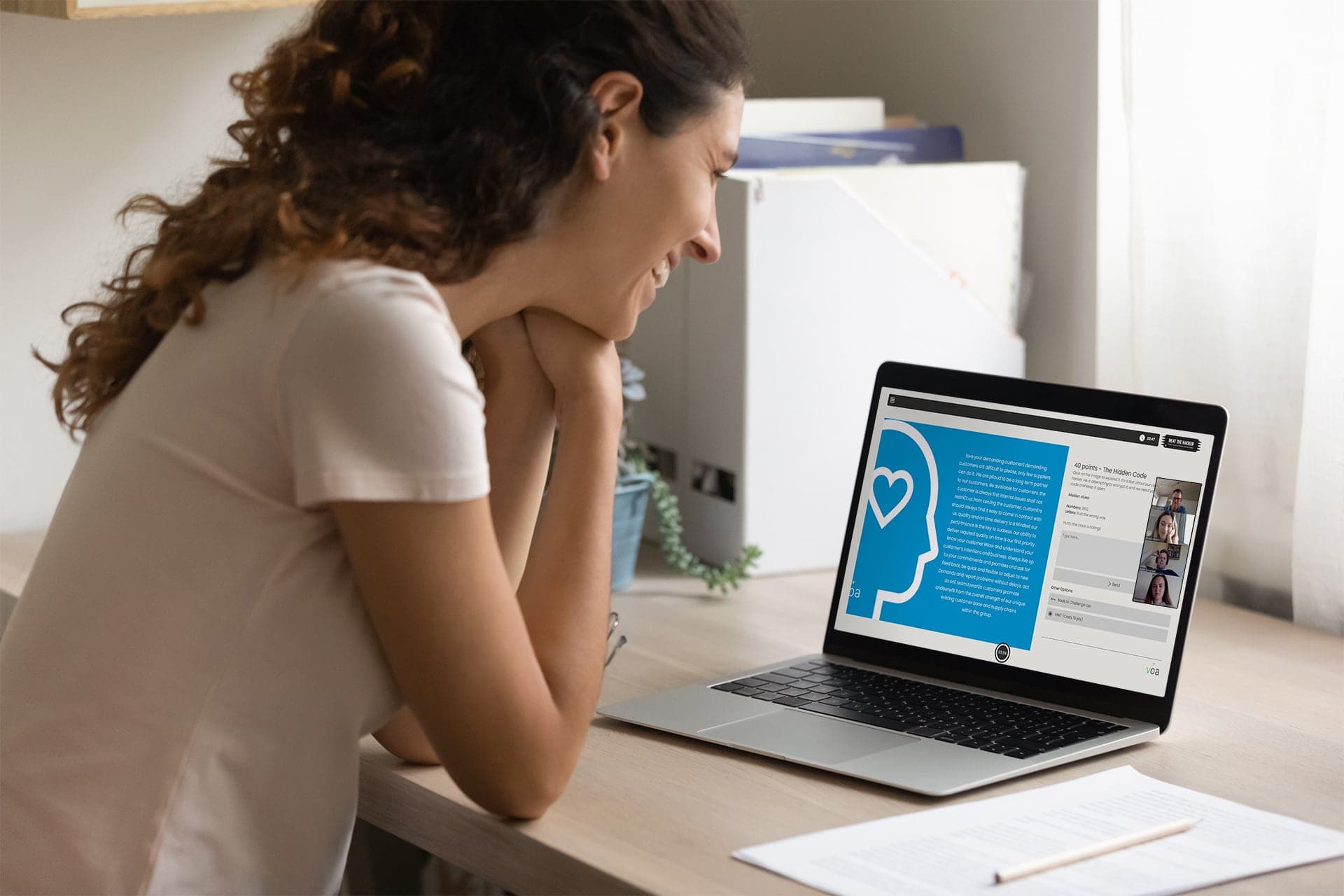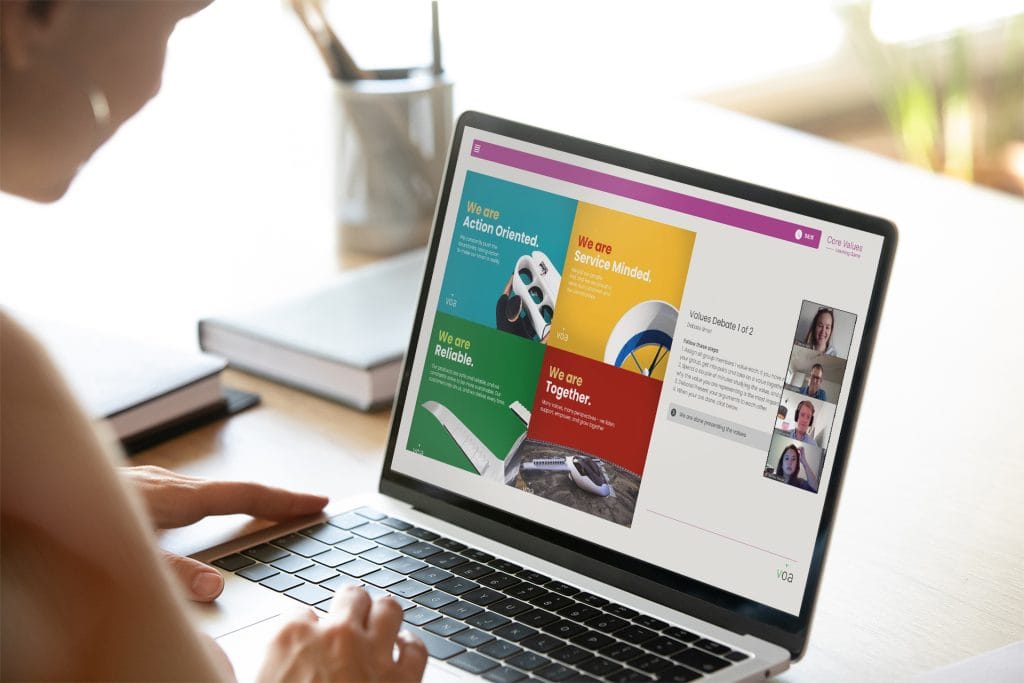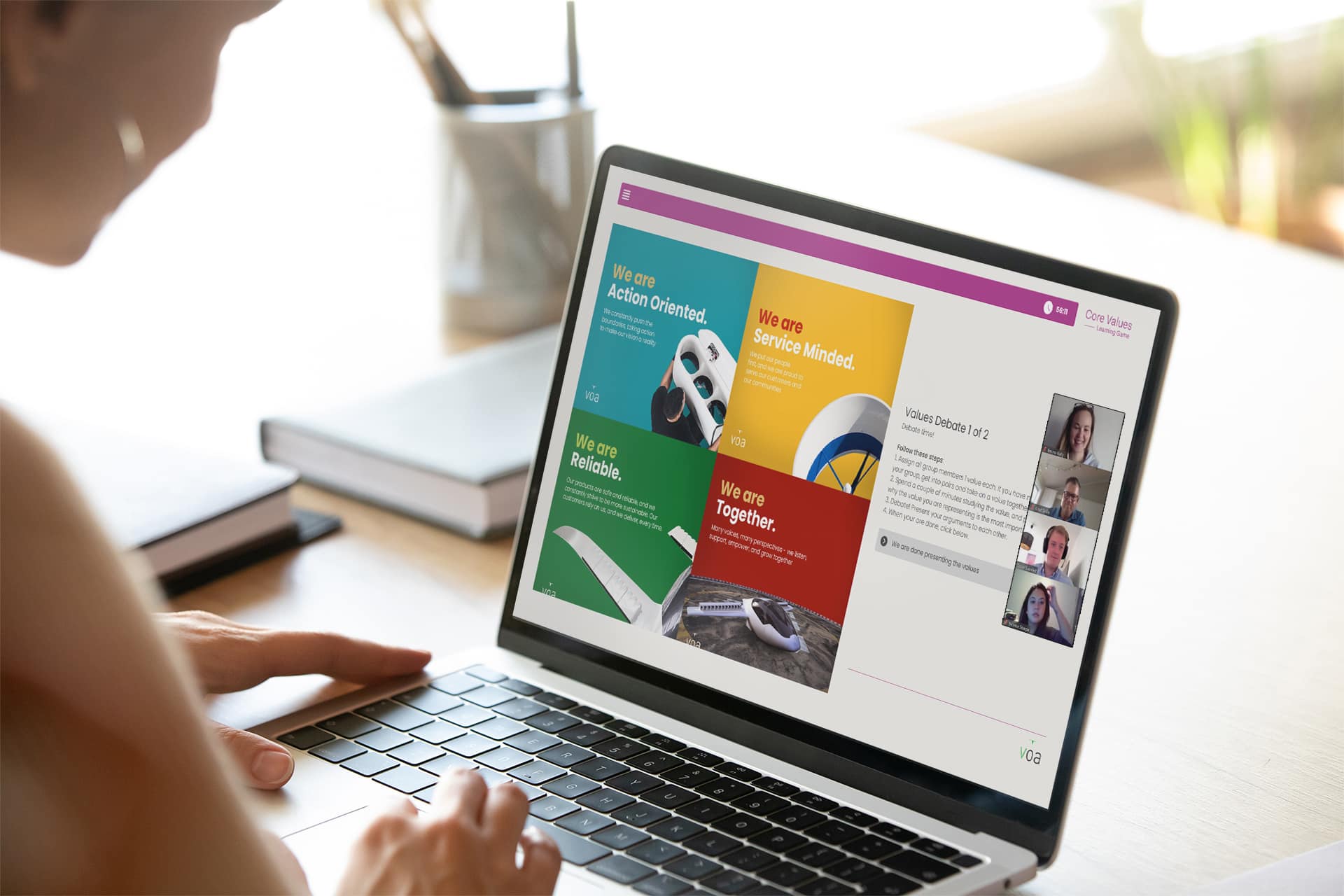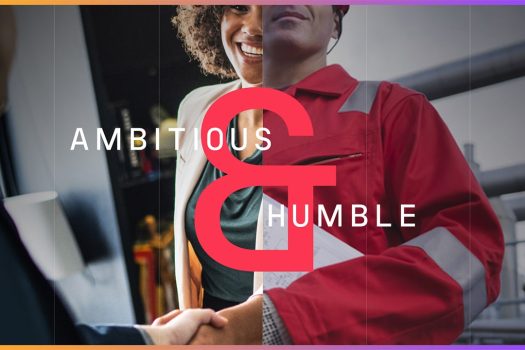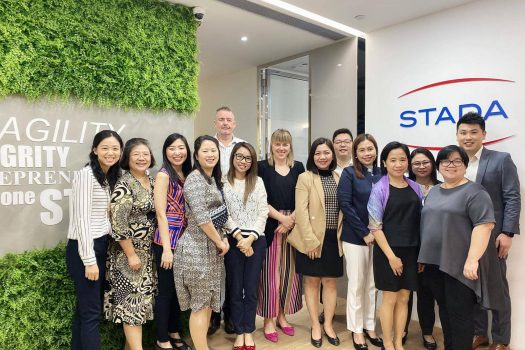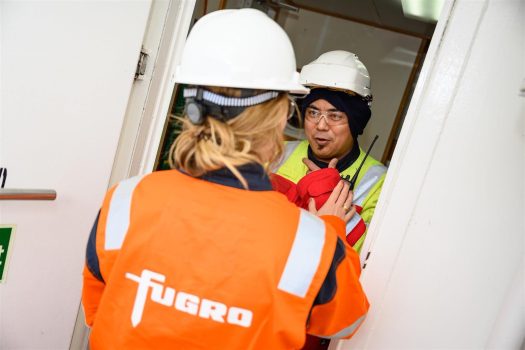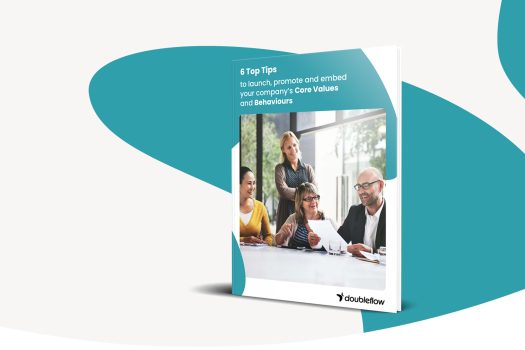 Find out more
Book a 30 min. product walkthrough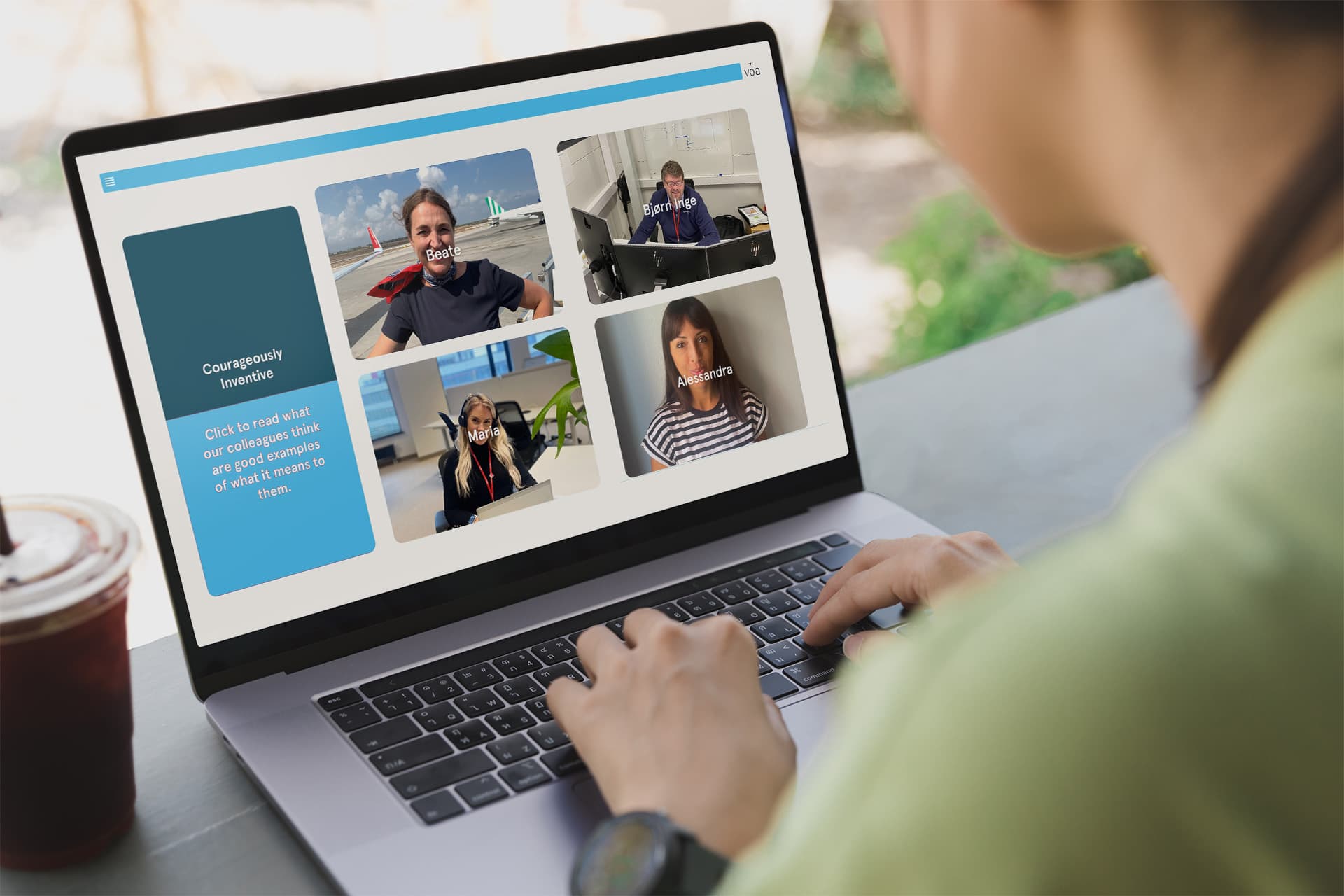 User friendly tech that enables large scale roll-outs
User friendly tech that enables large scale roll-outs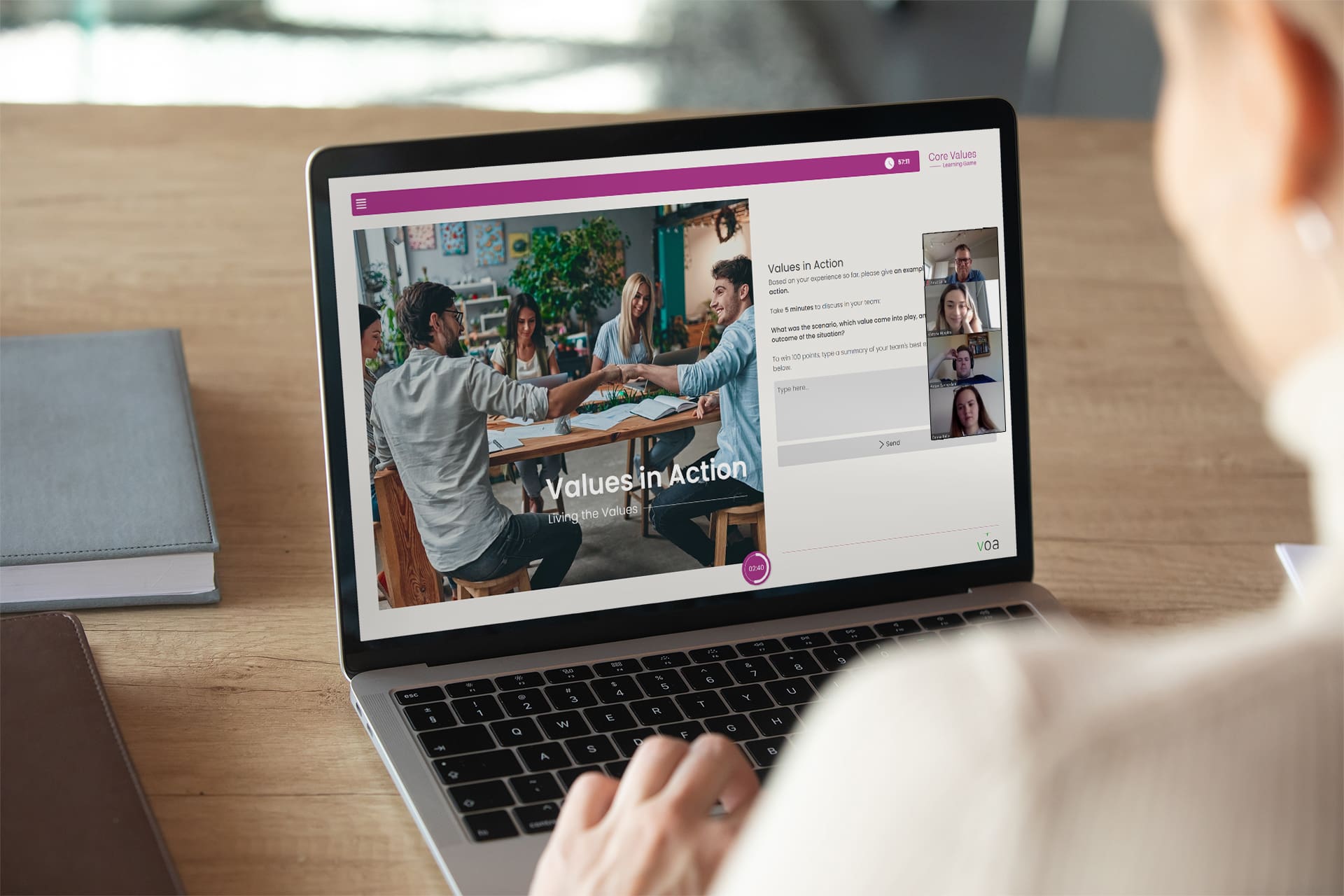 Runs online on any device
Our solutions are run online on browsers, on any device. Choose to deliver in-person, virtually or as a hybrid event.
If you're interested in using your own LMS via SCORM please get in touch.
Languages and locations
We have a long experience of global roll-outs and can translate the content into any language.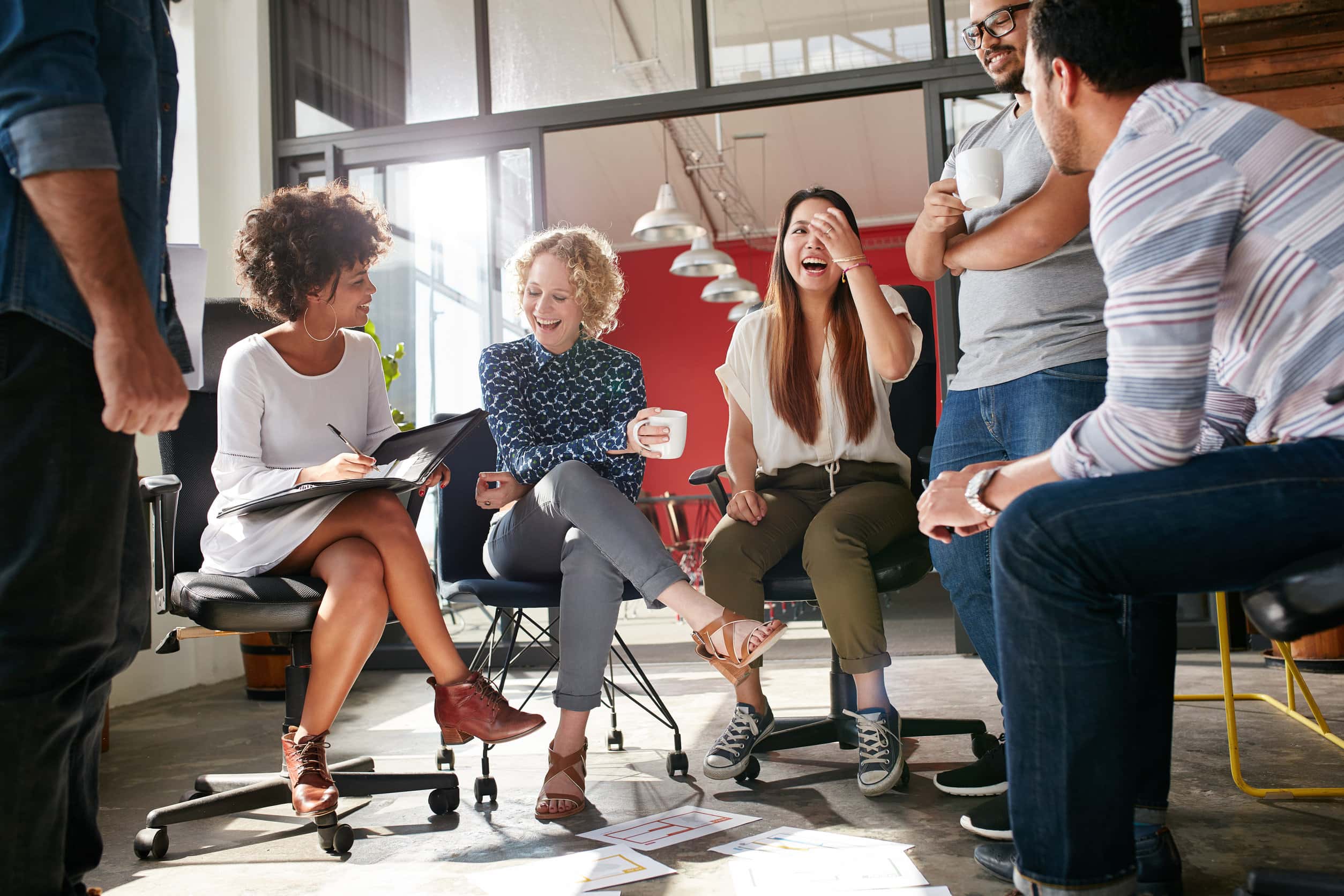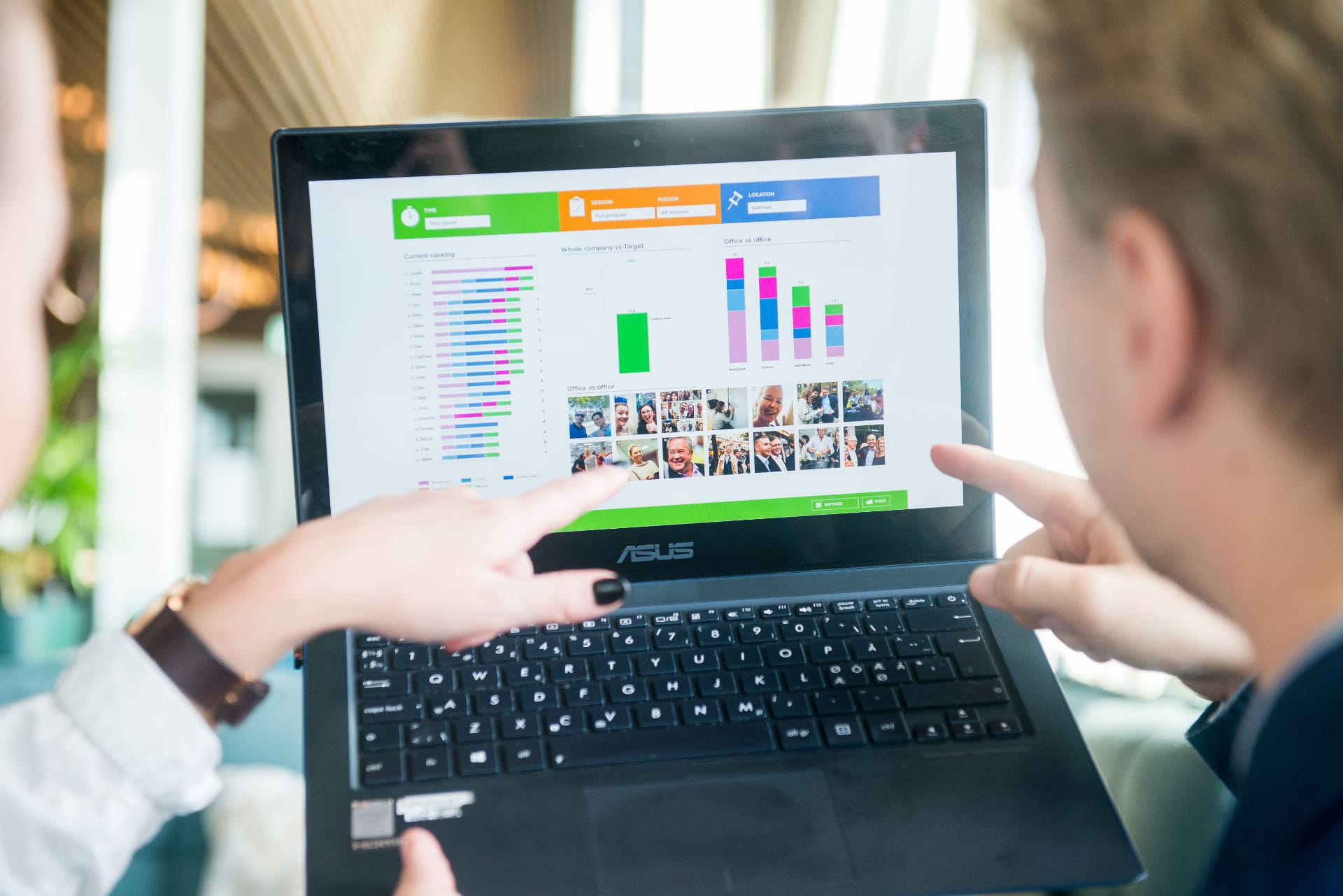 Roll-out support
We can offer guidance in helping local Managers/Ambassadors/HR deliver the solutions in a good way. This includes a recap of the Core Values, a facilitation guide, explanatory videos and workshop instructions.
Live data for debrief
All data can be accessed live on dashboards. Use it to debrief live (for group based learning) or to track participation rates and engagement levels. Compare countries, divisions, teams, functions, tenure etc and drill down to individual answers.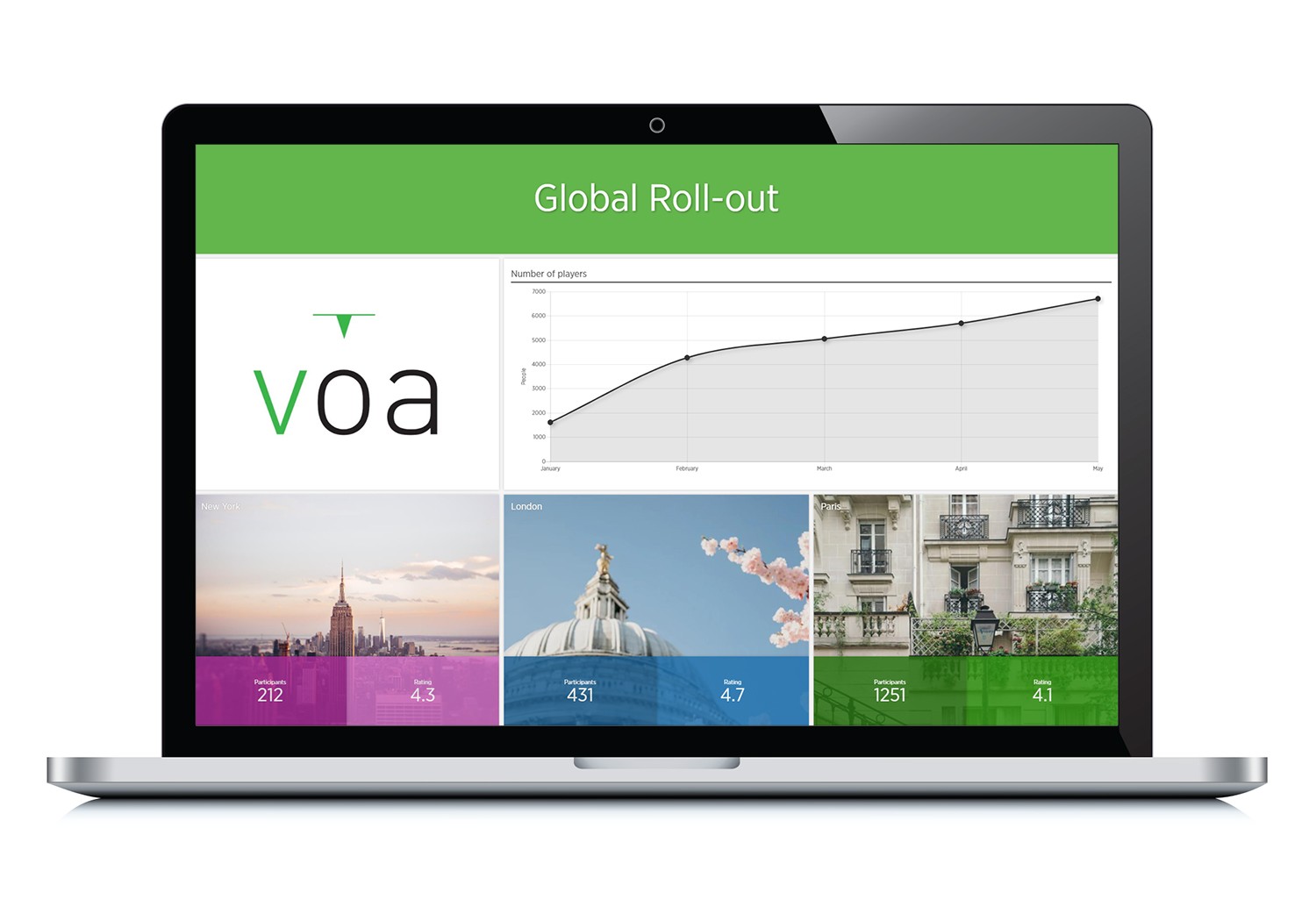 What are the lead times to set up a solution?
Between 2-4 weeks. Translating to additional languages may take longer.
Can the solutions be self-delivered?
Yes, our solutions are easy to use and can be delivered in a multitude of formats.
Do you have any references?
Yes, we have worked with hundreds of clients across the world. More than 1 million players have taken part in our games.
How does the pricing work?
We charge a fixed setup fee for game design plus a variable fee which depends on the number of participants.
Is there a minimum number of participants?
No, but we have a minimum cost to setup and design a solution.
What technology is used?
Our tech is web based so all you need is a computer with a browser and an Internet connection.