Security Awareness
Training Game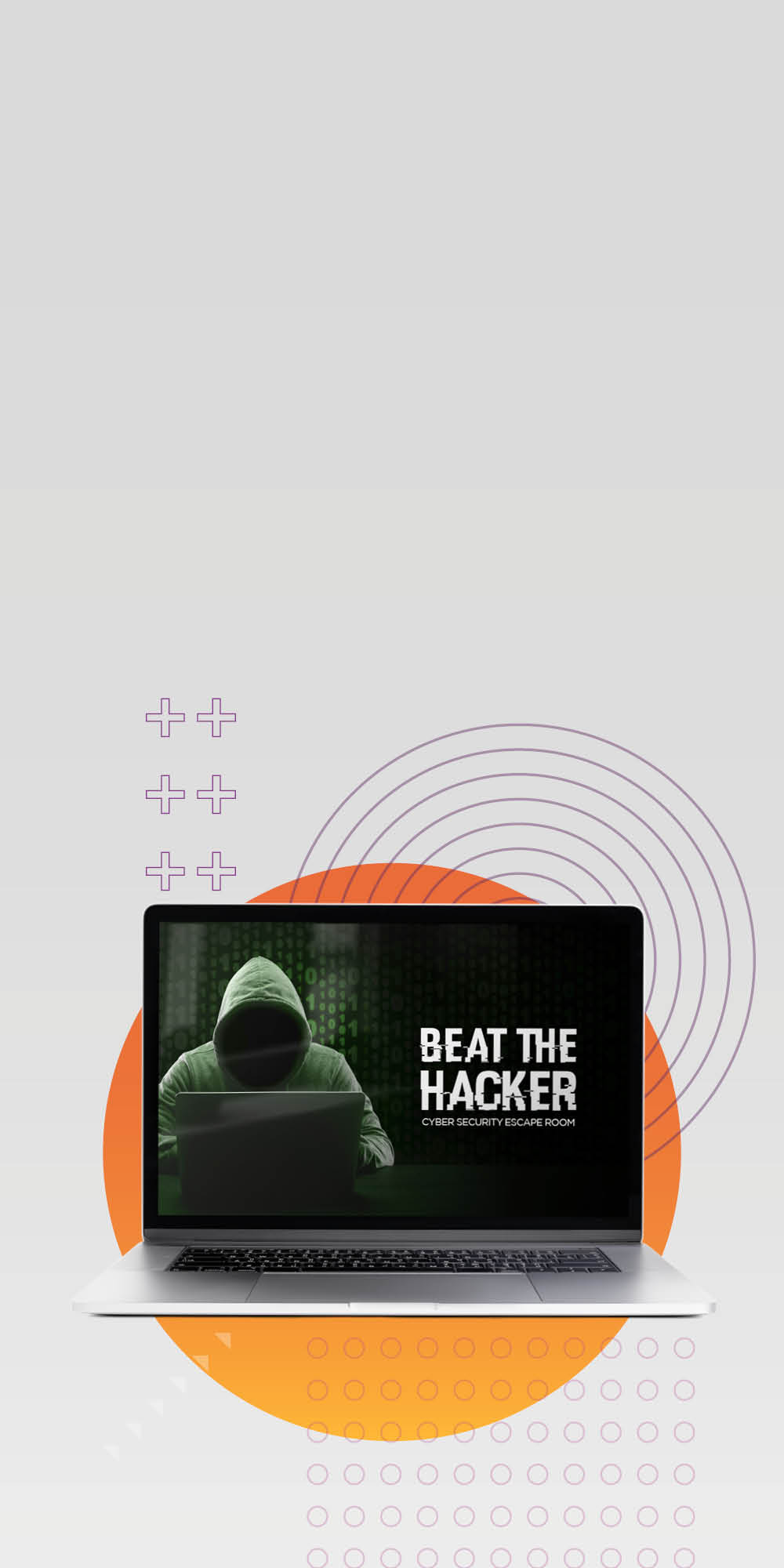 Make your Cyber Security Awareness training more fun and engaging
Beat the Hacker® Security Awareness Escape Room
Make your Cybersecurity Training more exciting

Security Awareness Training for Employees
Why choose Beat the Hacker?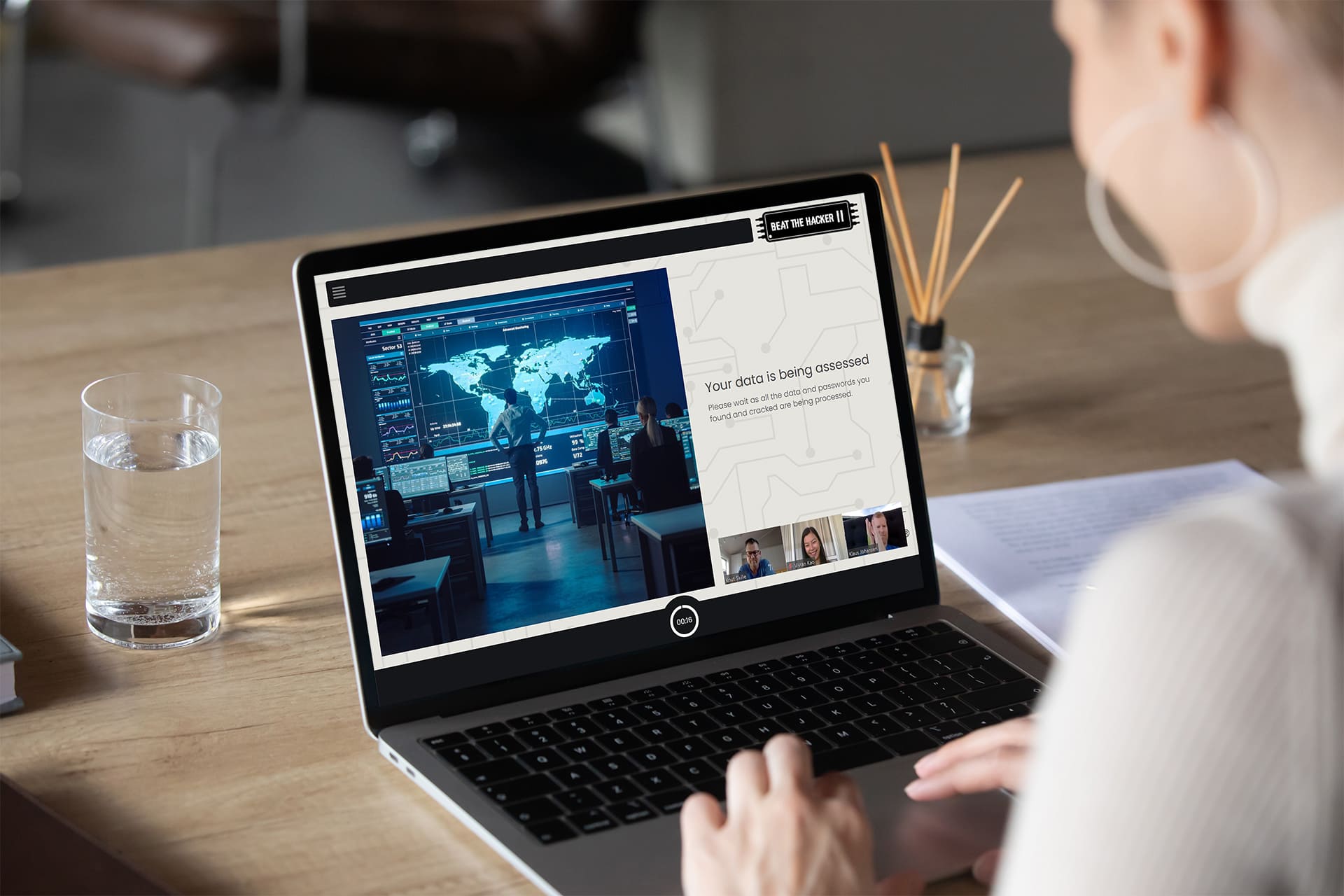 Create buzz and cut through the noise
Deliver your awareness training with a thrilling hacker themed Virtual Escape Room that your staff will love.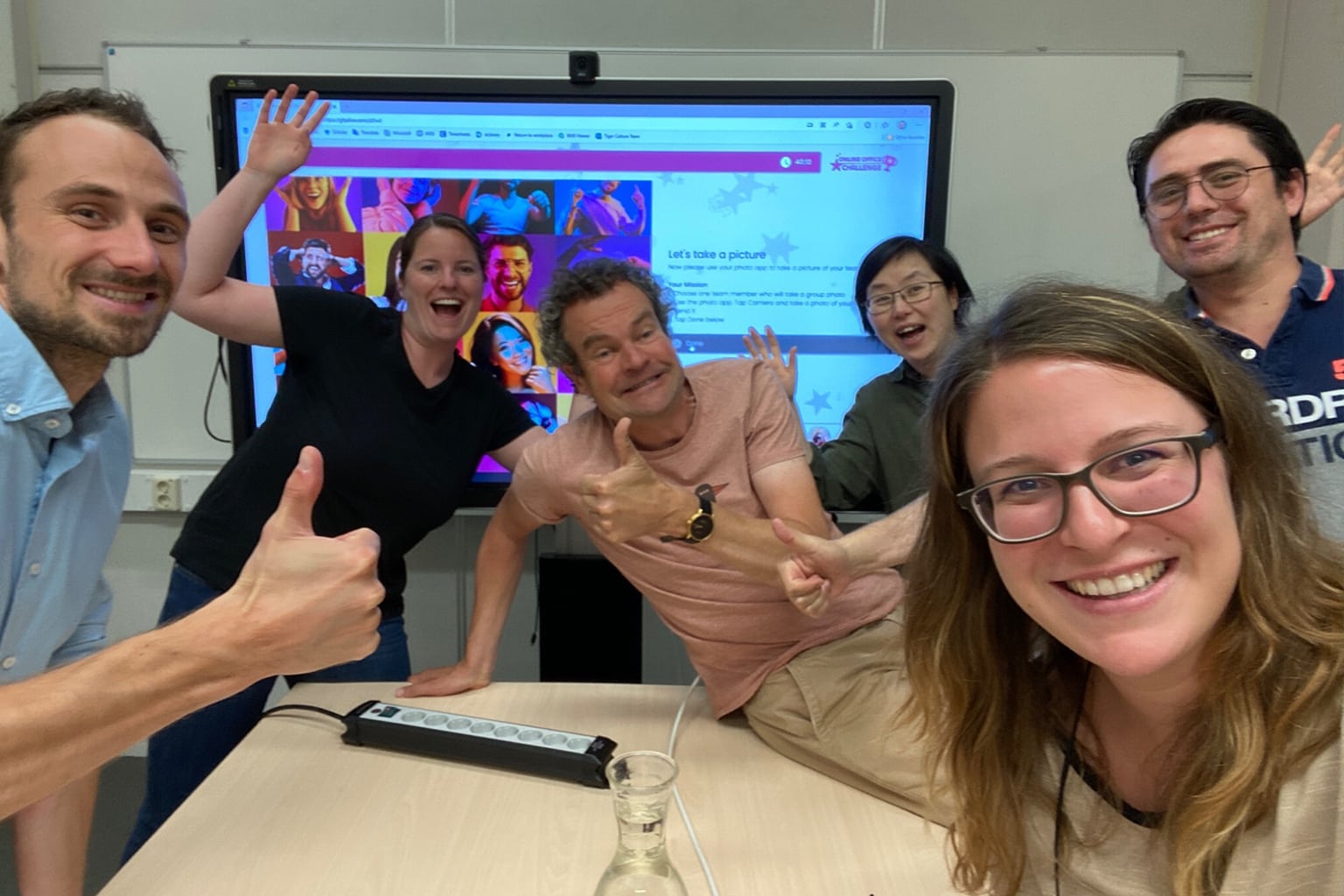 Inspire and engage your participants
– Introduce the fundamentals of cybersecurity
– Competitive and fun group format
– Slick, on-brand experience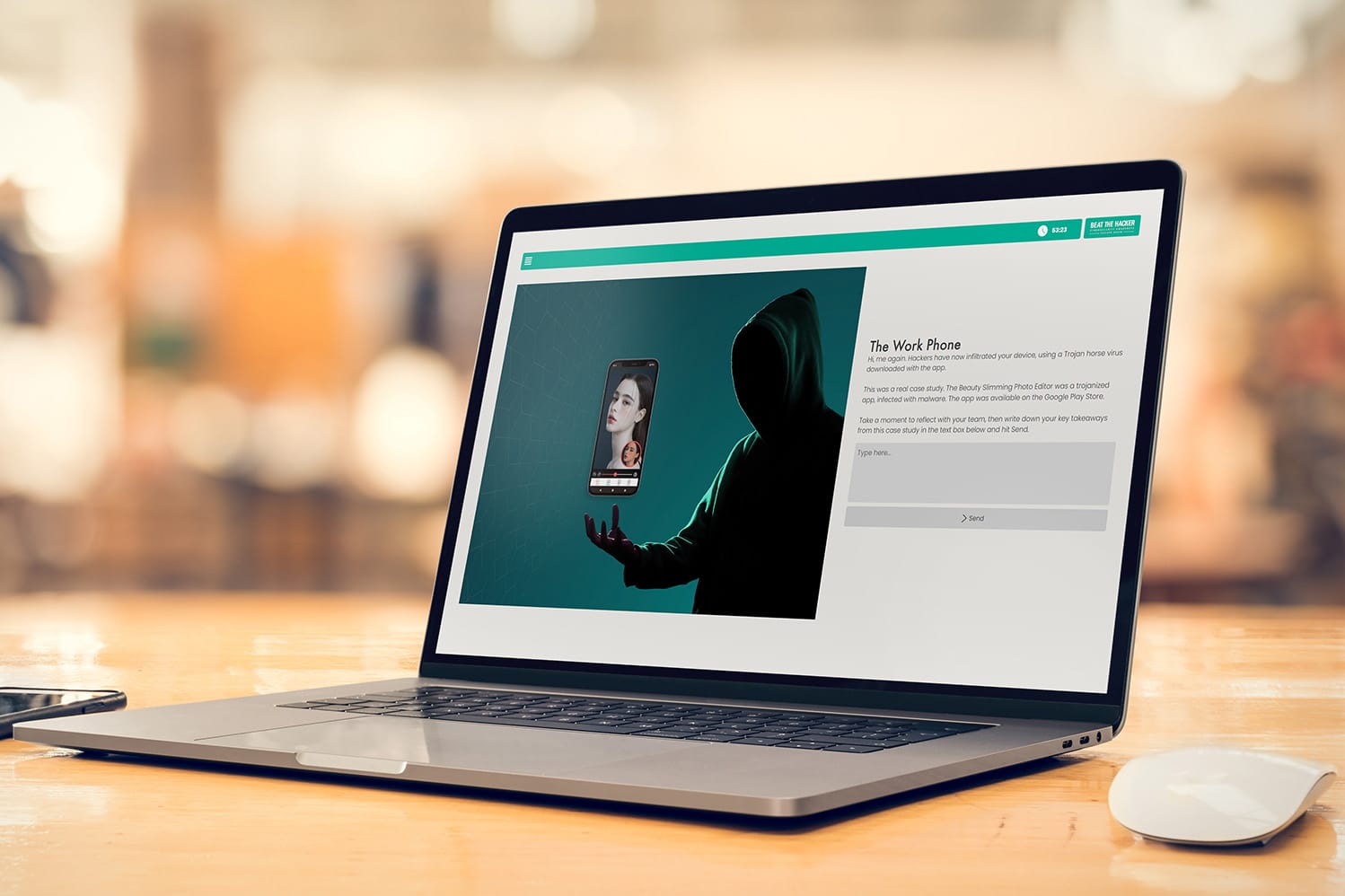 Off-the-shelf or tailored to your security policy
We have 12 years experience of designing custom games that embed key learning points.
Send me more details and a demo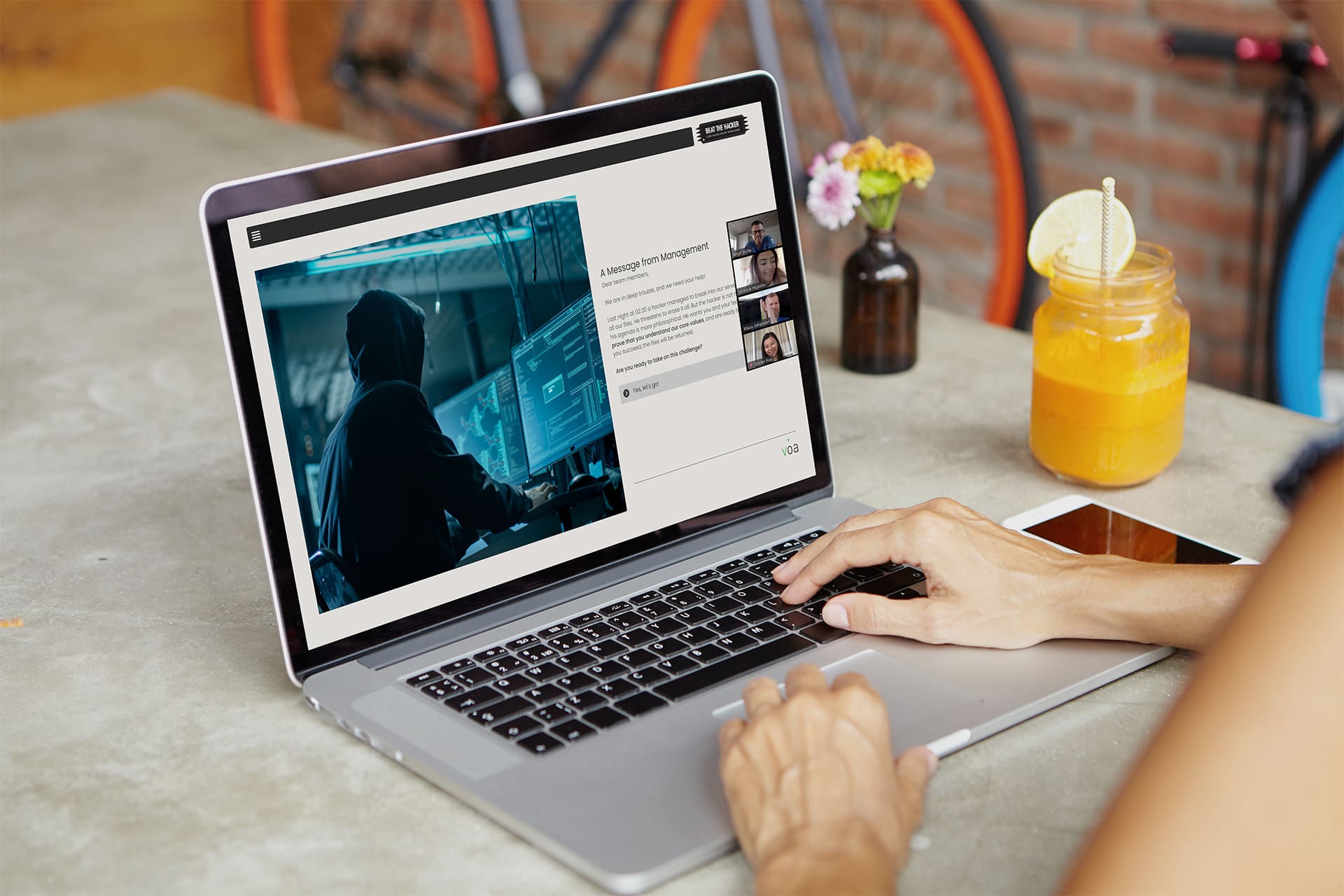 Beat the Hacker® Cybersecurity Awareness Escape Room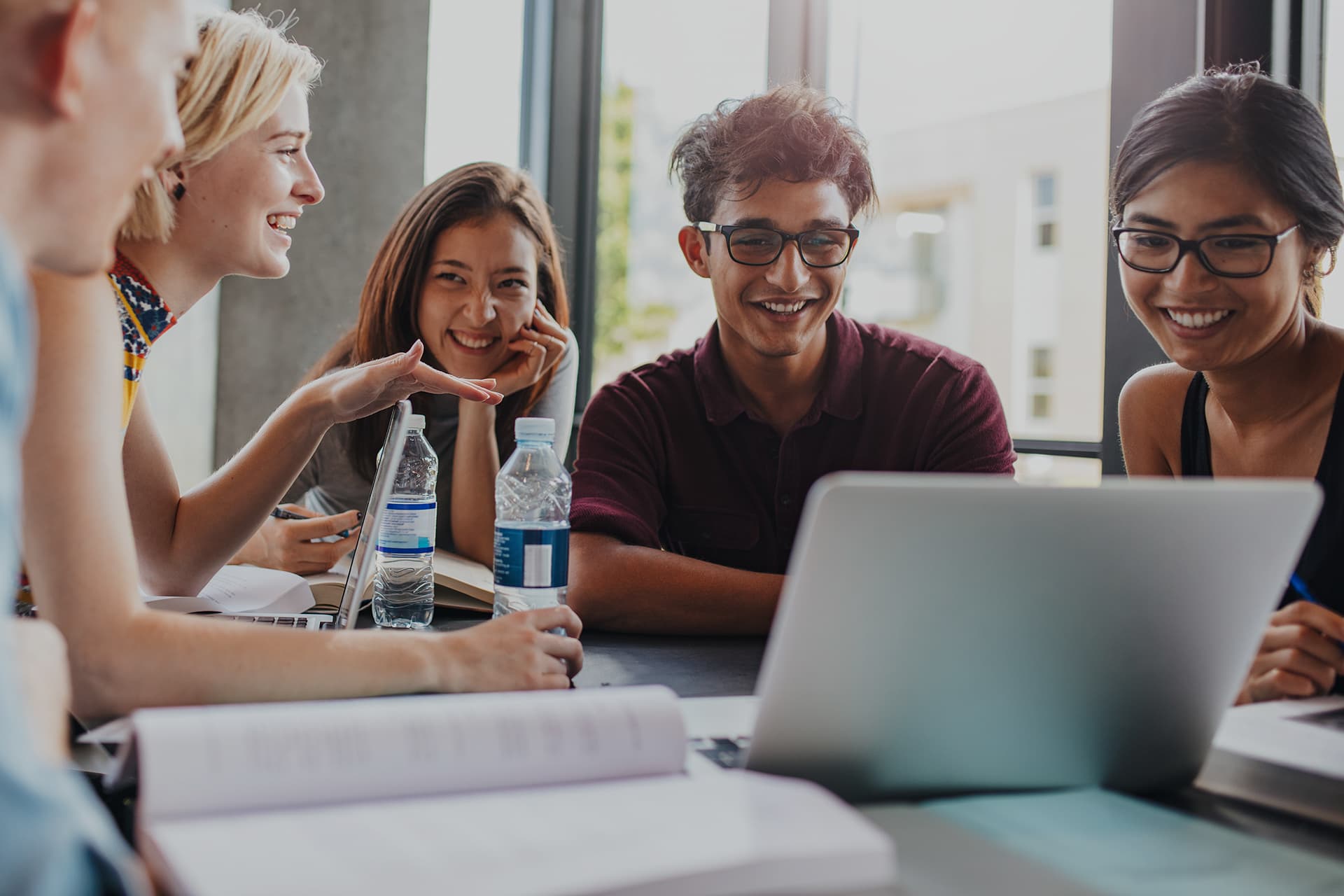 Engaging Cybersecurity Awareness Training
"Beat the Hacker Cybersecurity Awareness Escape Room" is a fun, interactive training game designed to help employees understand the fundamentals of Cybersecurity.
How the game works
Based on a Virtual Escape Room format, players are challenged to solve up to 15 exciting missions linked to cybersecurity threats and eventually "Escape the Room". The games takes 60 minutes and is run in small groups of 3-6 people.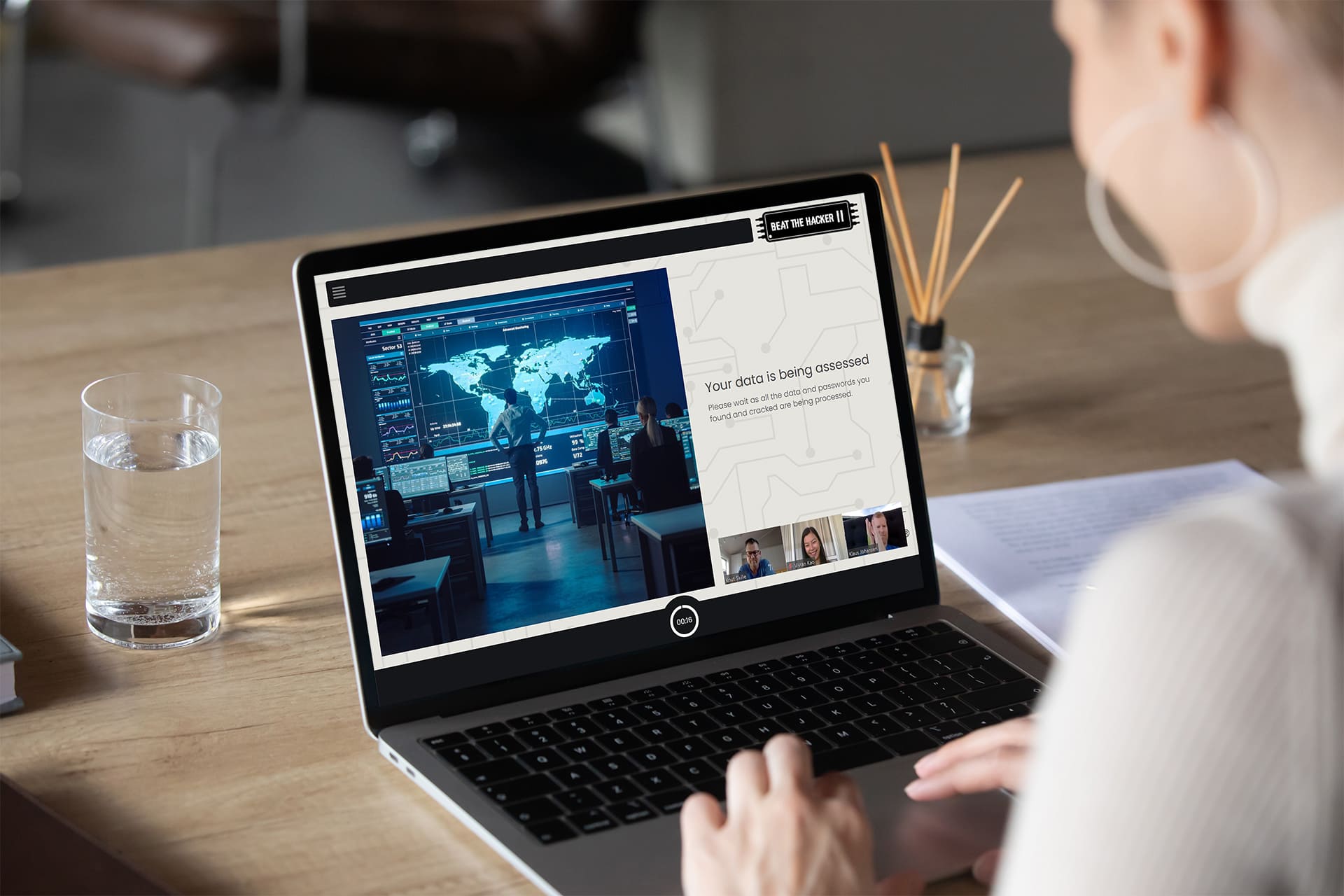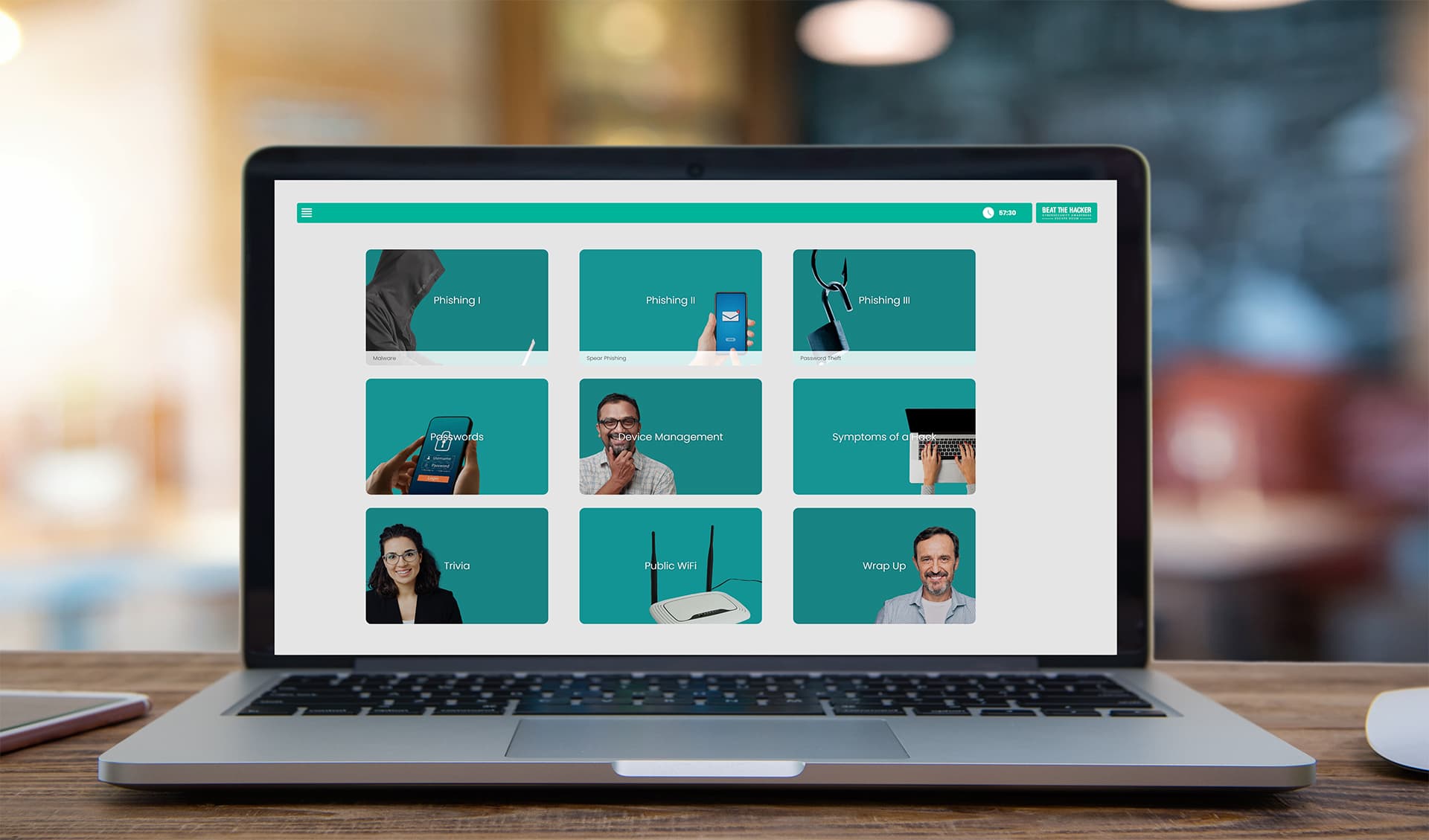 Game content
The game contains 15 exciting missions relating to Cybersecurity, covering the most important topics.
Introduction to Cybersecurity
Phishing x3 (HR scams, Password theft, Spear phishing, CEO/Invoice fraud)
Access & Passwords
Device Management
Public Wifi and home routers
Identifying symptoms of a hack
Cybersecurity trivia
Wrap-up and reflection
The story
A hacker has managed to take over your servers and lock your company data files. But the hacker is not motivated by cash, the agenda is more philosophical. He wants your team members to prove that they understand the importance of cyber security, and that the team members are ready to start living according to the core guidelines. If they succeed, the files will be returned.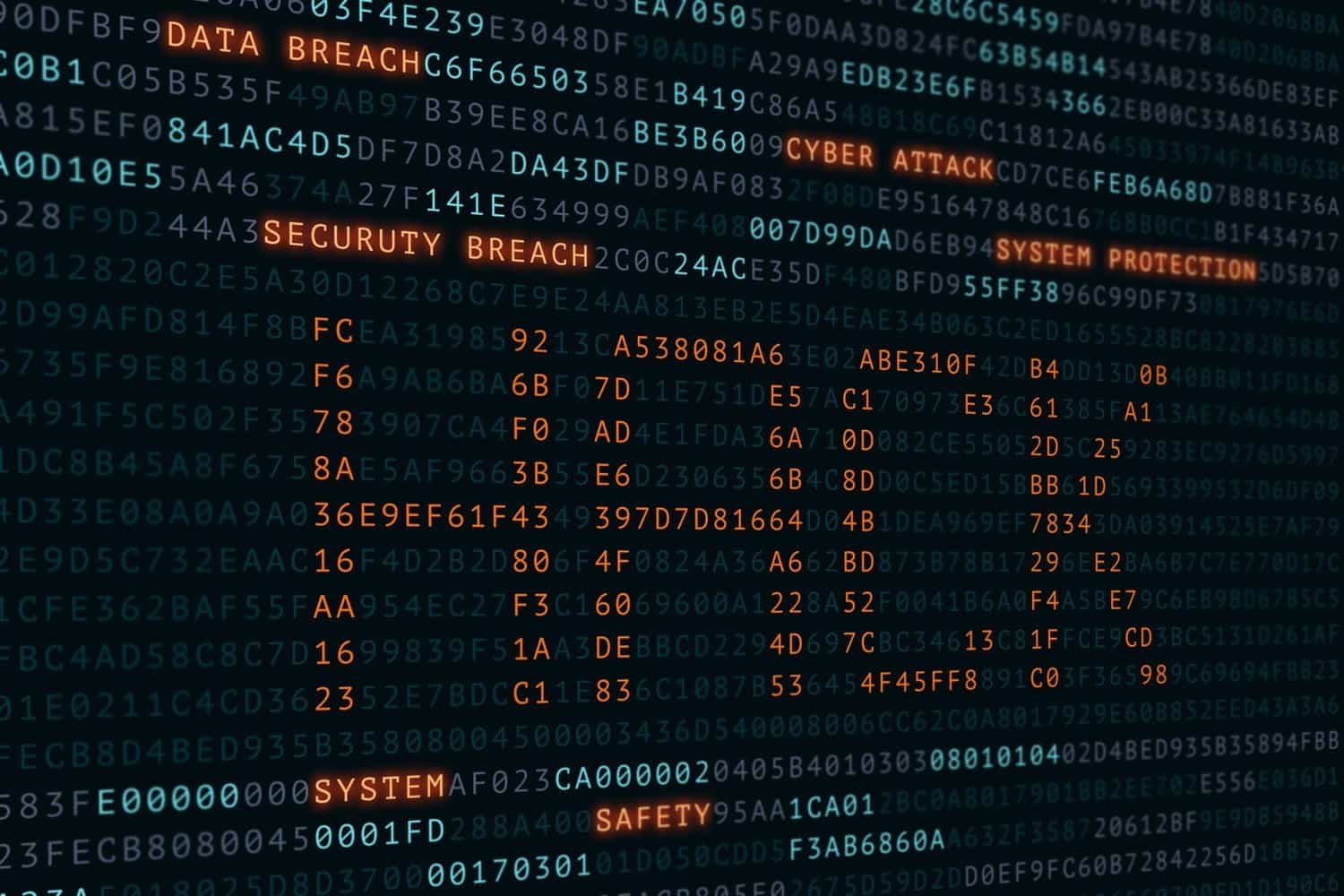 User friendly and easy to set-up
The game is run online and can be started with a simple click on a link. You're up and running in seconds and there is no need for downloads.
Choose to run the game virtually or in-person in the office.
Off-the-shelf or customized
Beat the Hacker can be tailored to fit with your organization's learning objectives. We've helped hundreds of clients helping strike the right balance between learning and fun. We can also brand the game with your logo, fonts and color codes.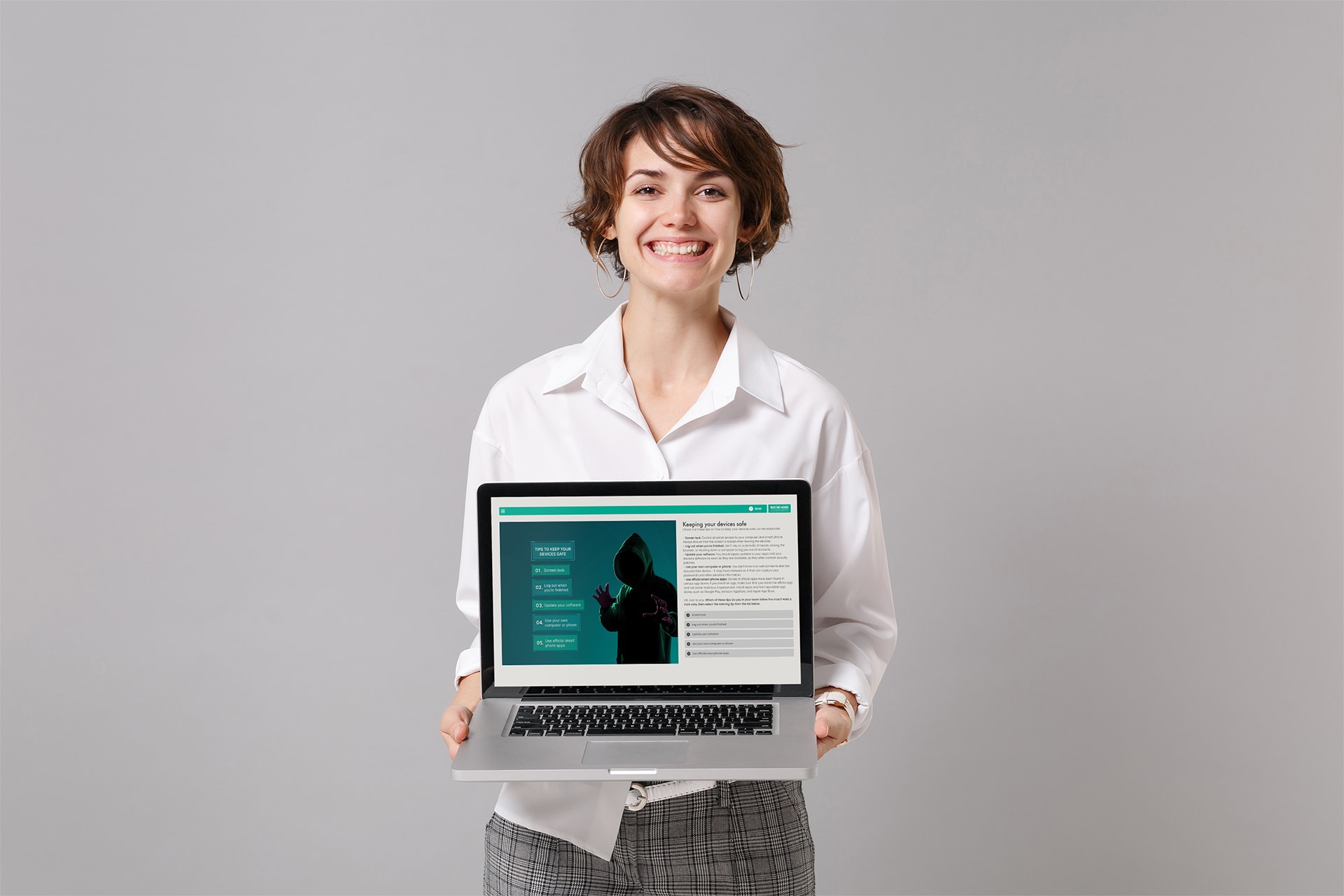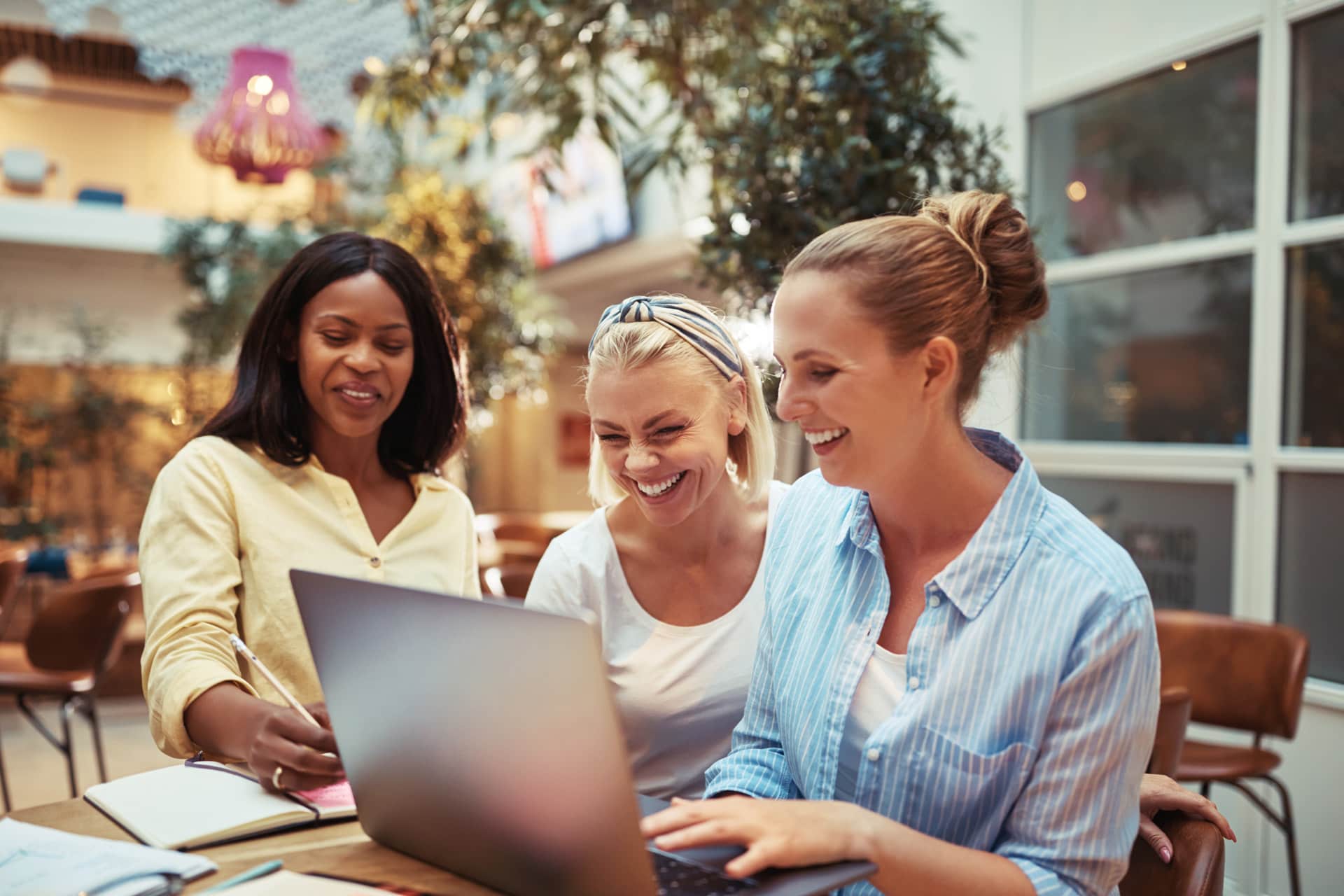 Who is it for?
The game is designed to help staff understand the fundamentals of cybersecurity, in a fun and easy going way. By playing together in small groups, the experience becomes more collaborative and engaging, making the learning much more effective.
Testimonials and clients
We've delivered Beat the Hacker Virtual Escape Room Game to close to 300 000 players with amazing feedback. Our game rating is 4.6 out of 5.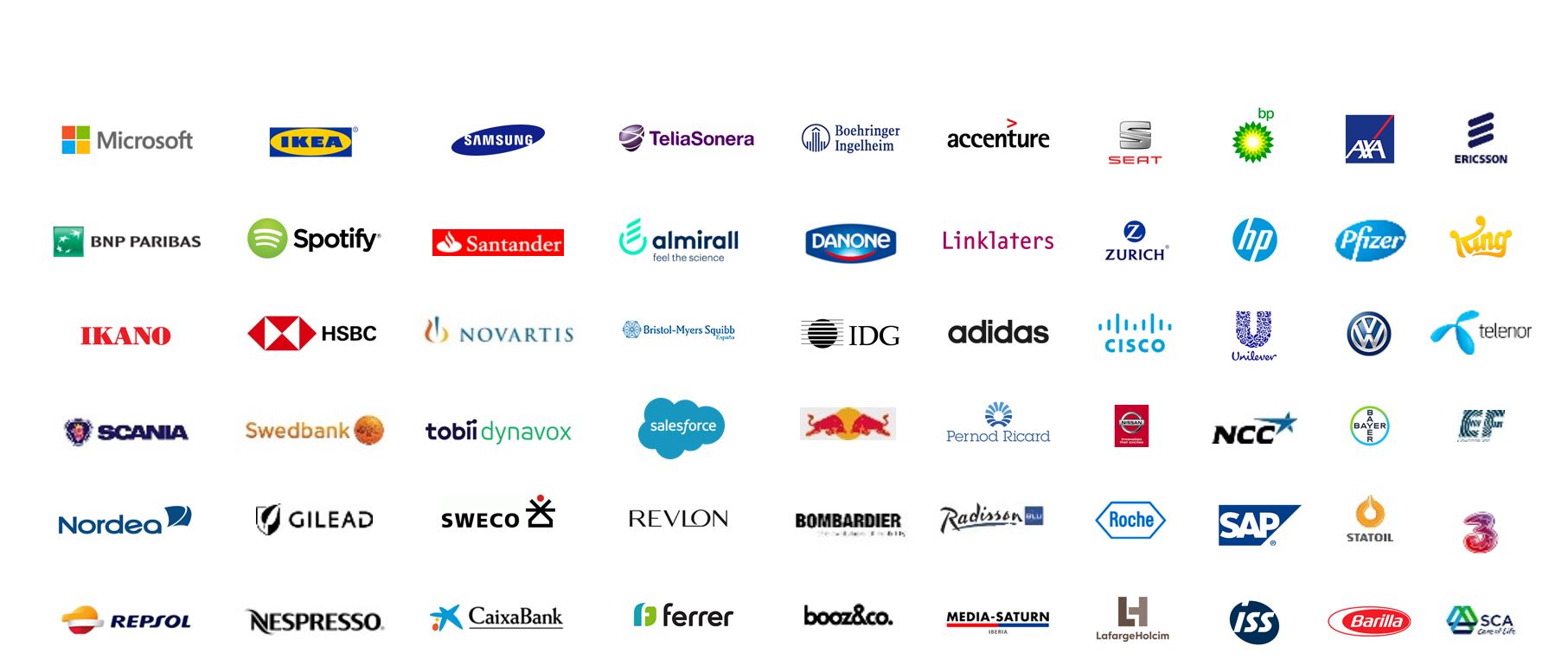 Send me more details and a demo