Core Values
Learning Game

Help your employees understand the Core Values in an Engaging way
Book a demo
Book a 30 min. product walkthrough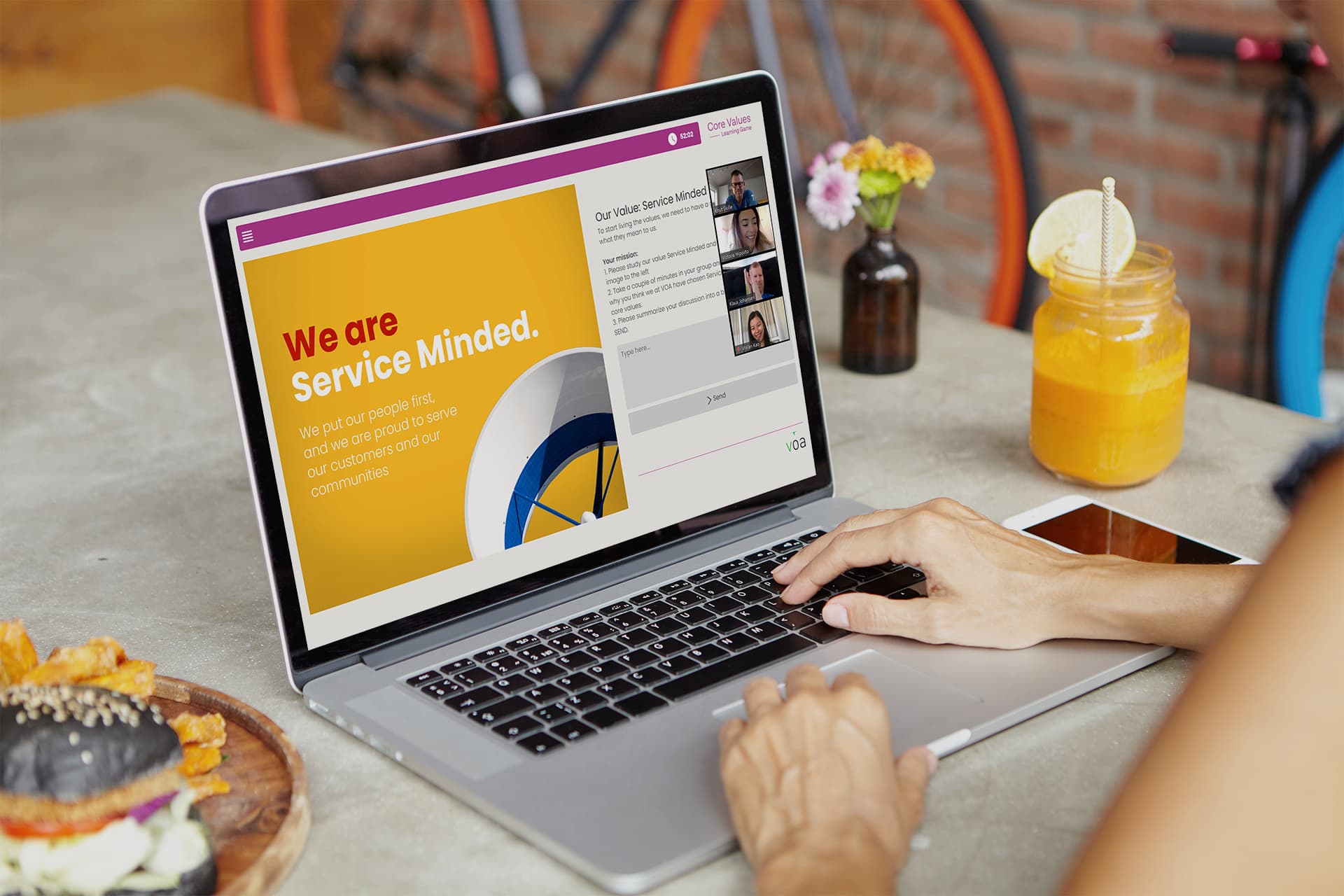 Interactive & Fun
Core Values Learning Game is designed to maximise Engagement and Team Collaboration while providing a deep understanding of the values.
Customised
We always customise the values training to include your own Values & Behaviours. Our design team will help you express your brand, culture and tone of voice.
Virtual or In-person
The game is run online, in small groups. The technology fits with any meeting format. Choose to run fully remote, on-site or as a hybrid event.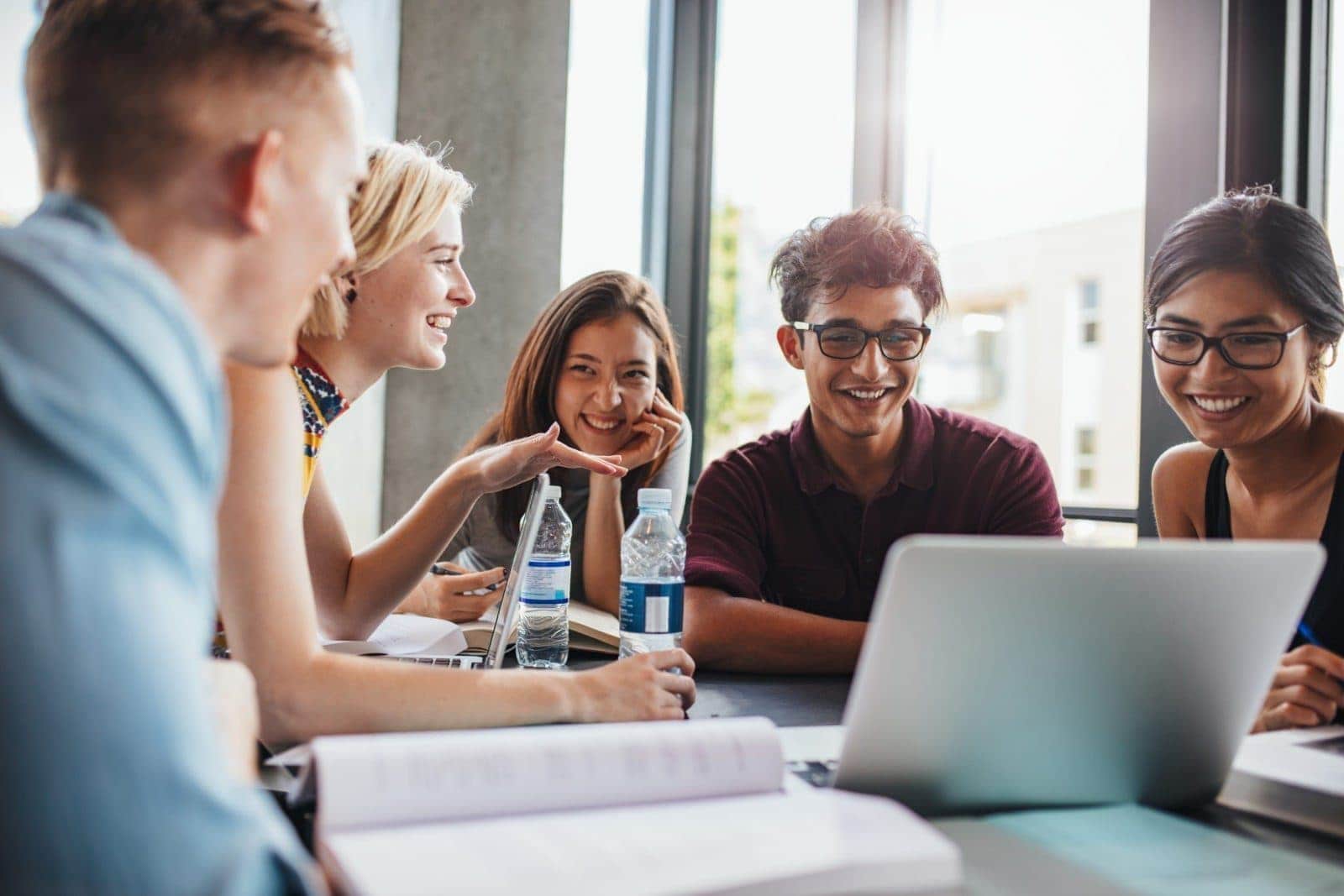 A great Learning Experience
Core Values Learning Game is an engaging, interactive way of provide an in-depth understanding of the corporate values and behaviours.
How the game works
The game is run online in small groups of 3-6 people. It can both run both virtually on Zoom/Teams etc or delivered in-person. The game takes around one hour.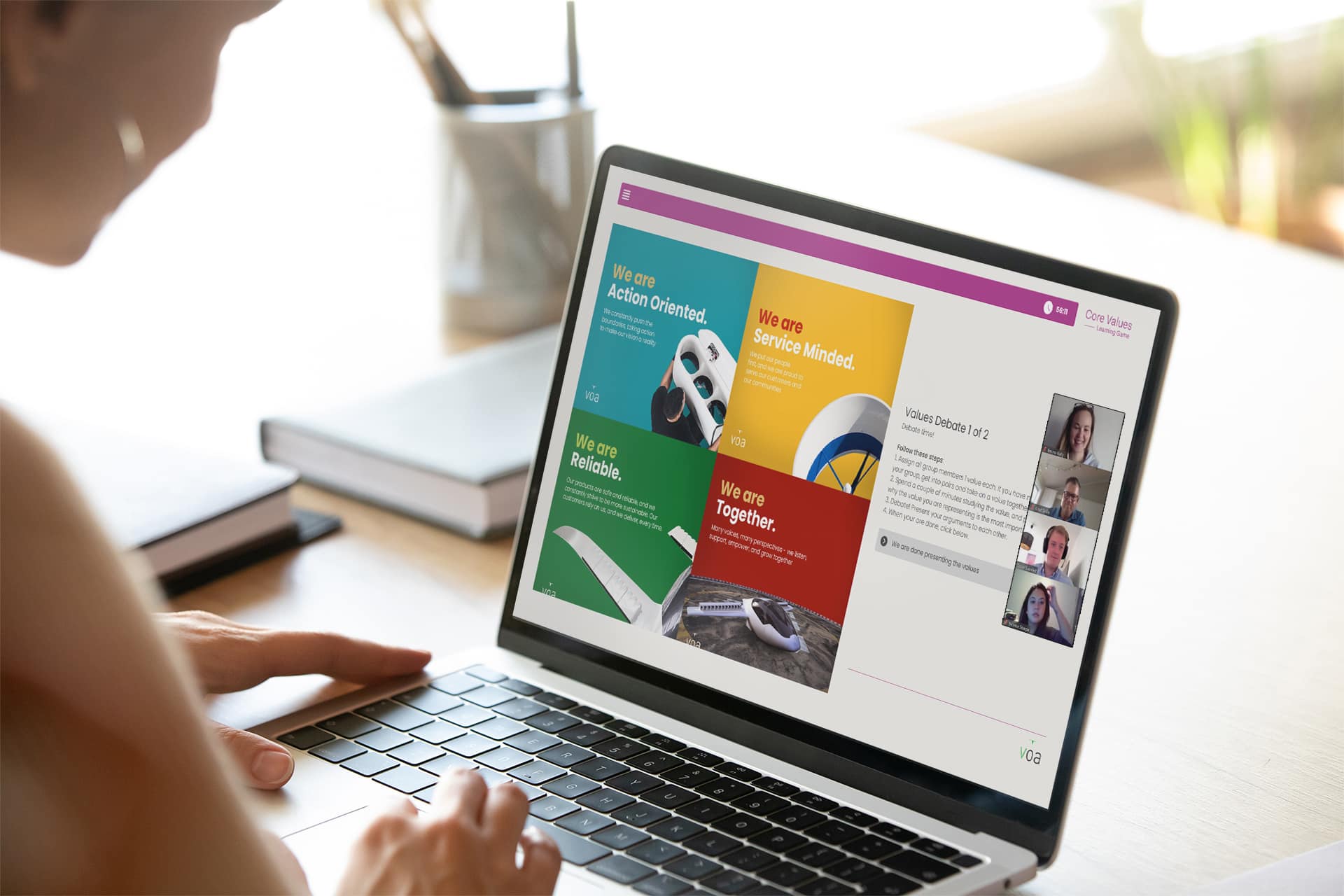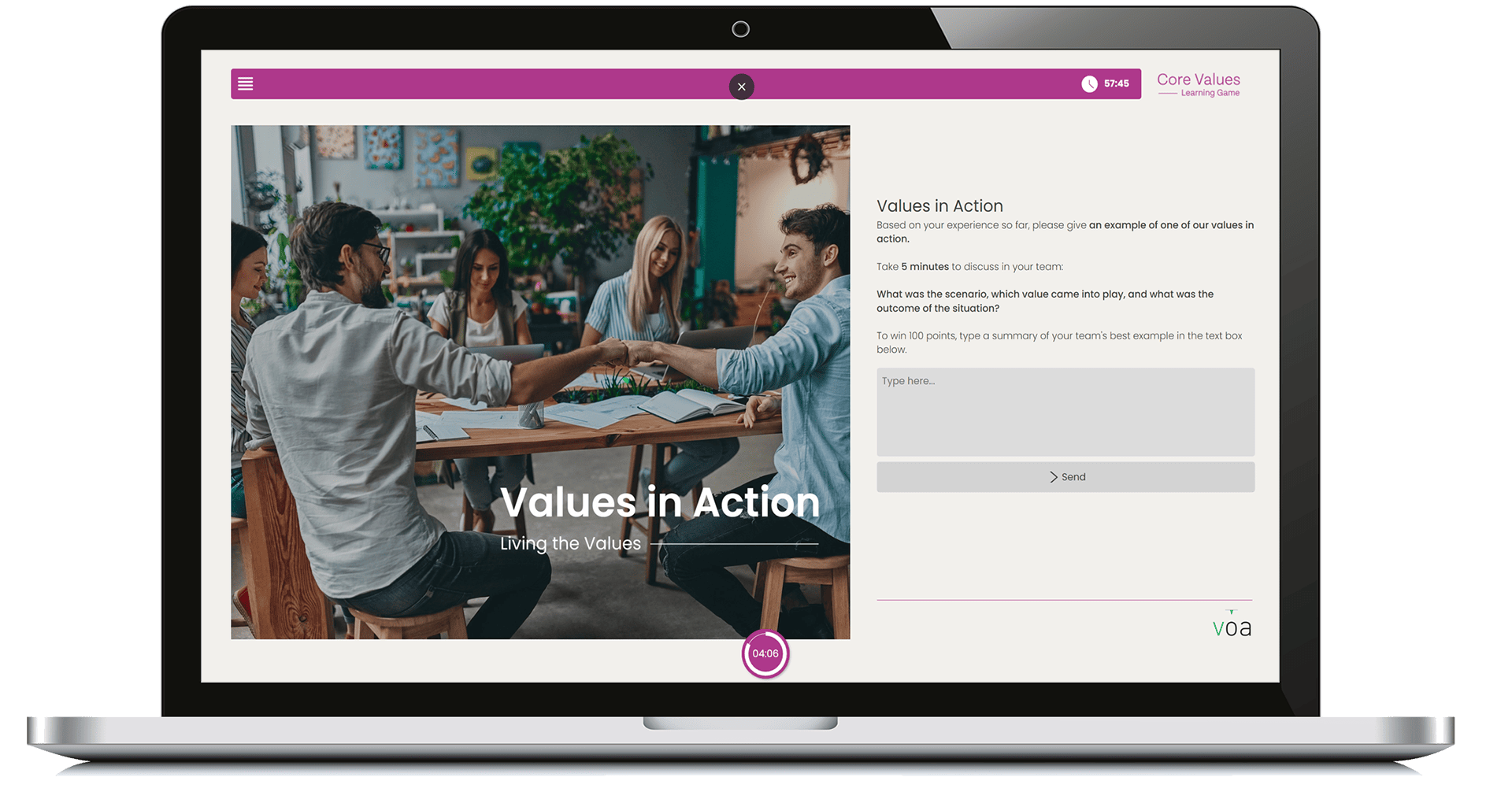 Game Content & Customisation
The game is designed to provide an in-depth understanding of the Core Values. Our design team will customise the game to embed your Values and Behaviours as well as your corporate branding. The design process takes between 1-4 weeks.
Game mechanics & mission types
The game is designed with blended learning in mind. Dilemmas and group discussions help make the Values and Behaviours tangible while on-brand trivia and photo challenges enhance the learning experience.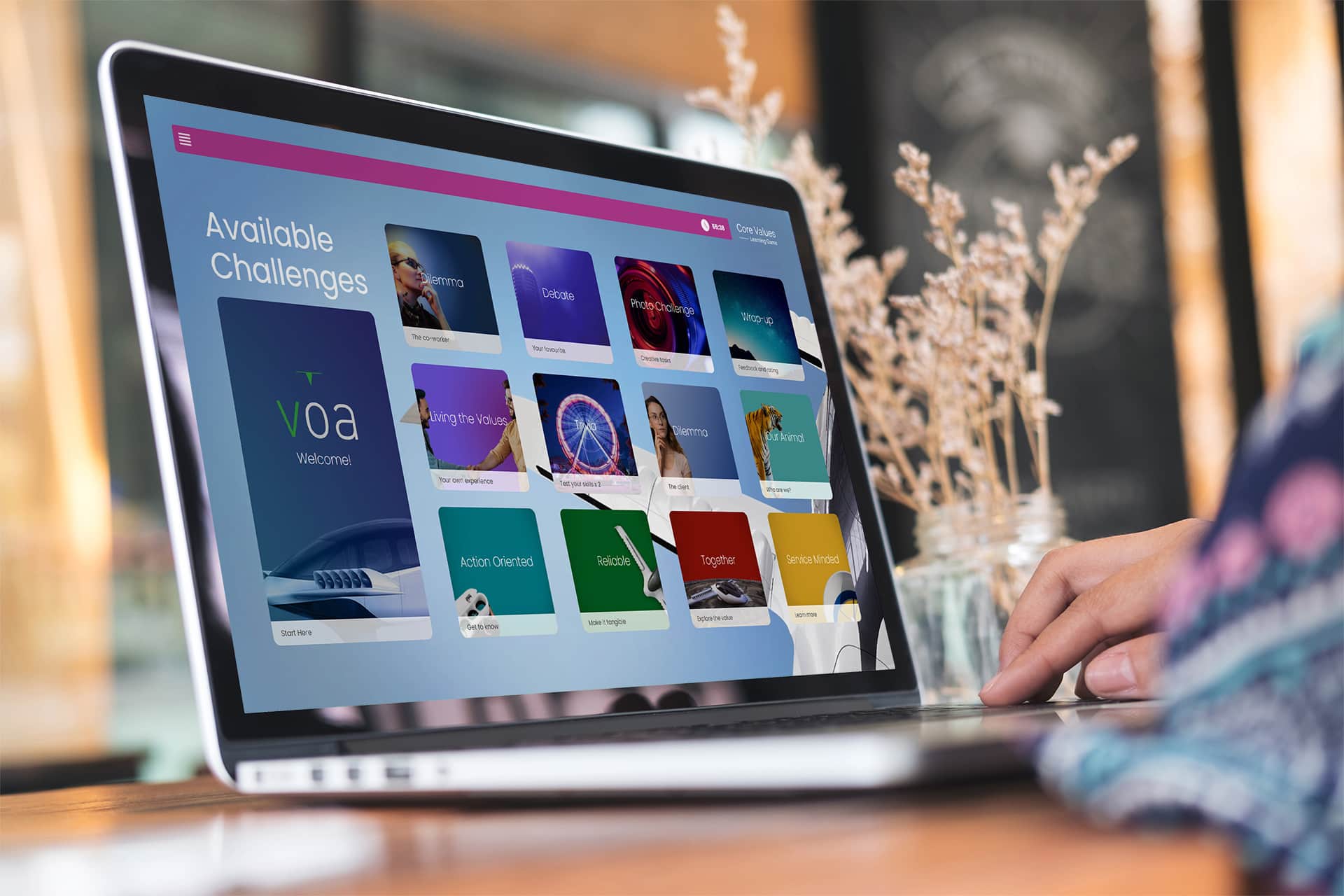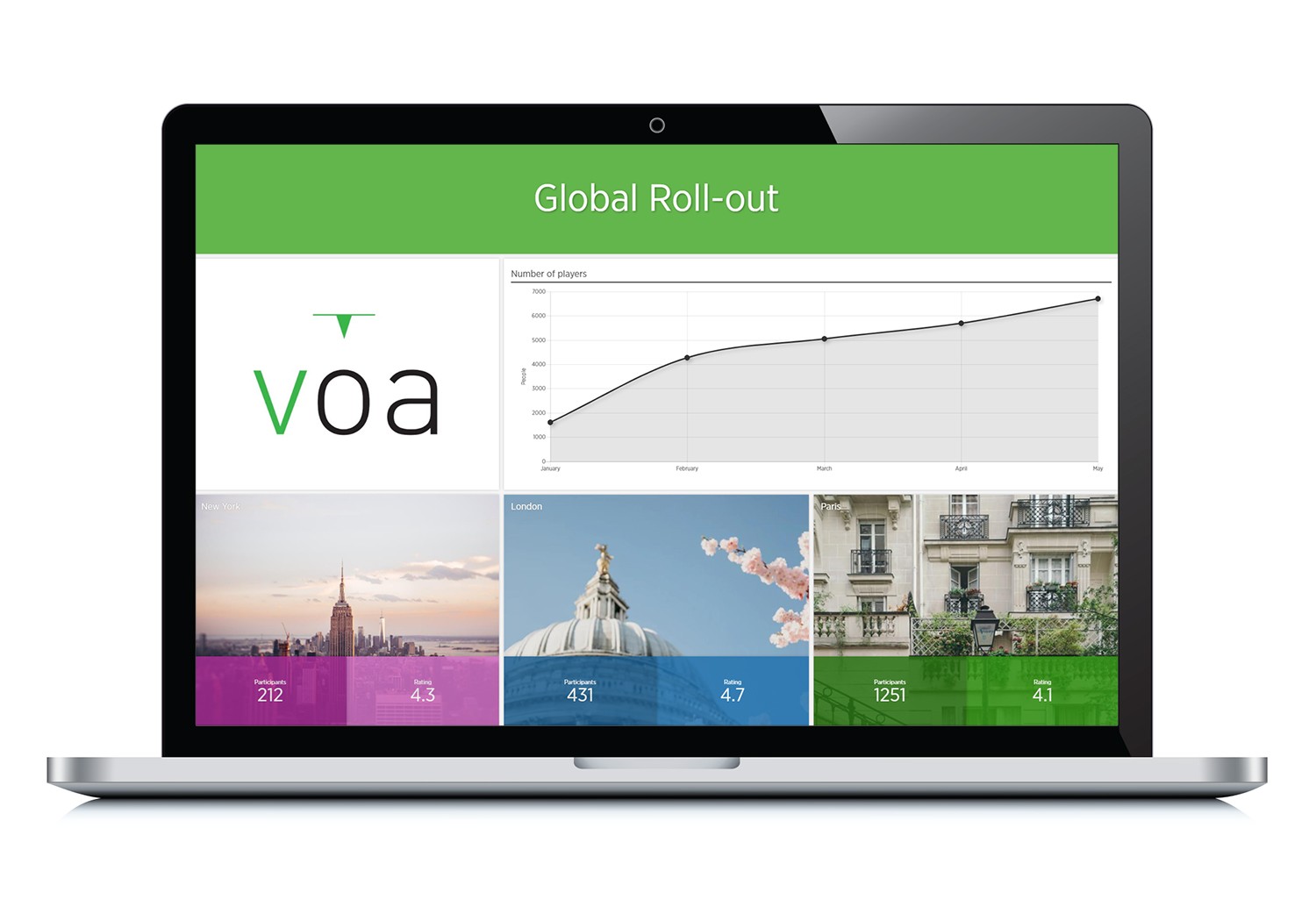 Live data for debrief
All the data from the game can be accessed live on dashboards. Use it to debrief live or to track participation rates and engagement levels. Compare countries, divisions, teams, functions, tenure etc and drill down to individual answers.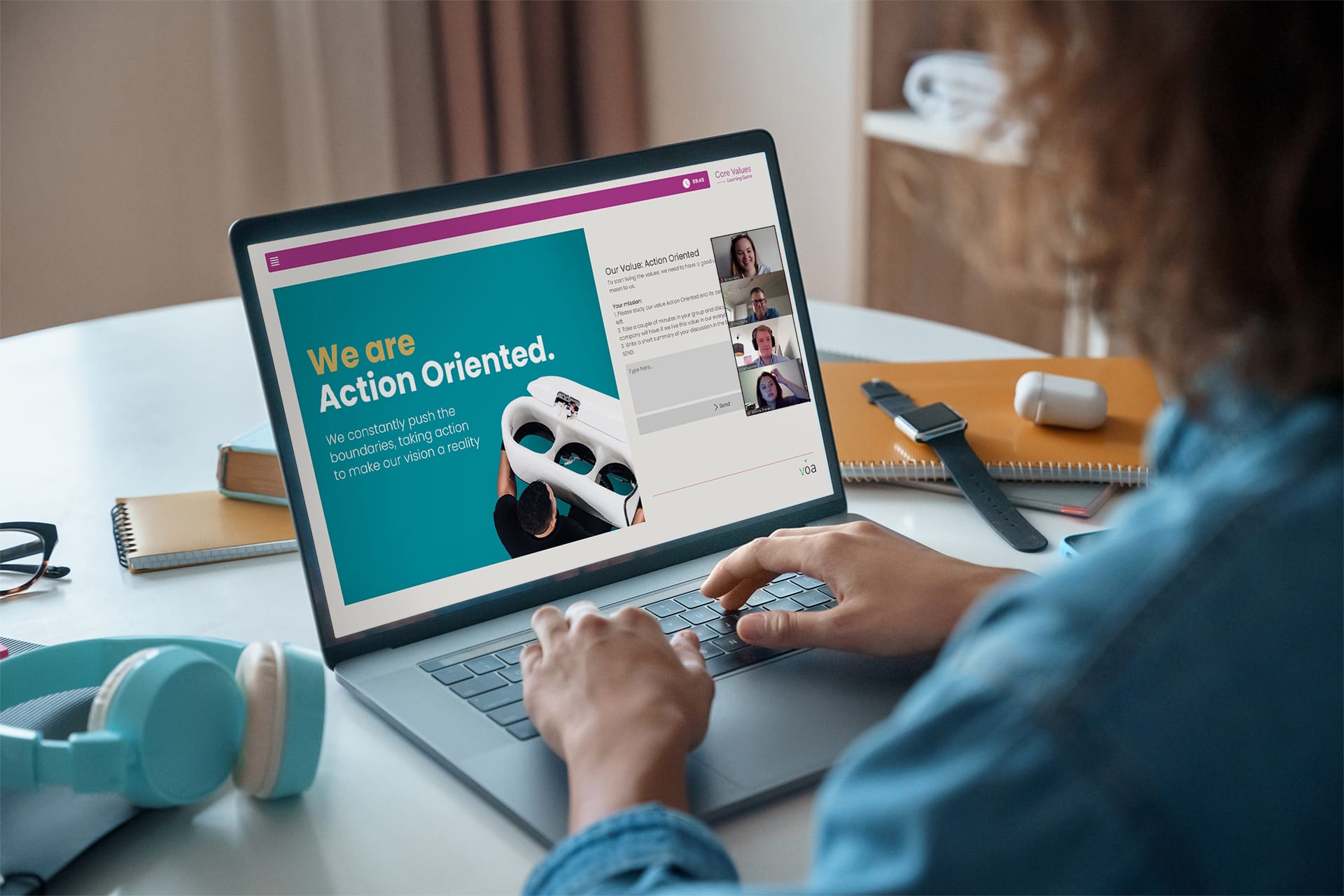 Tech requirements and delivery formats
Online access
Our games are run online – all you need is a computer with a browser and an Internet connection.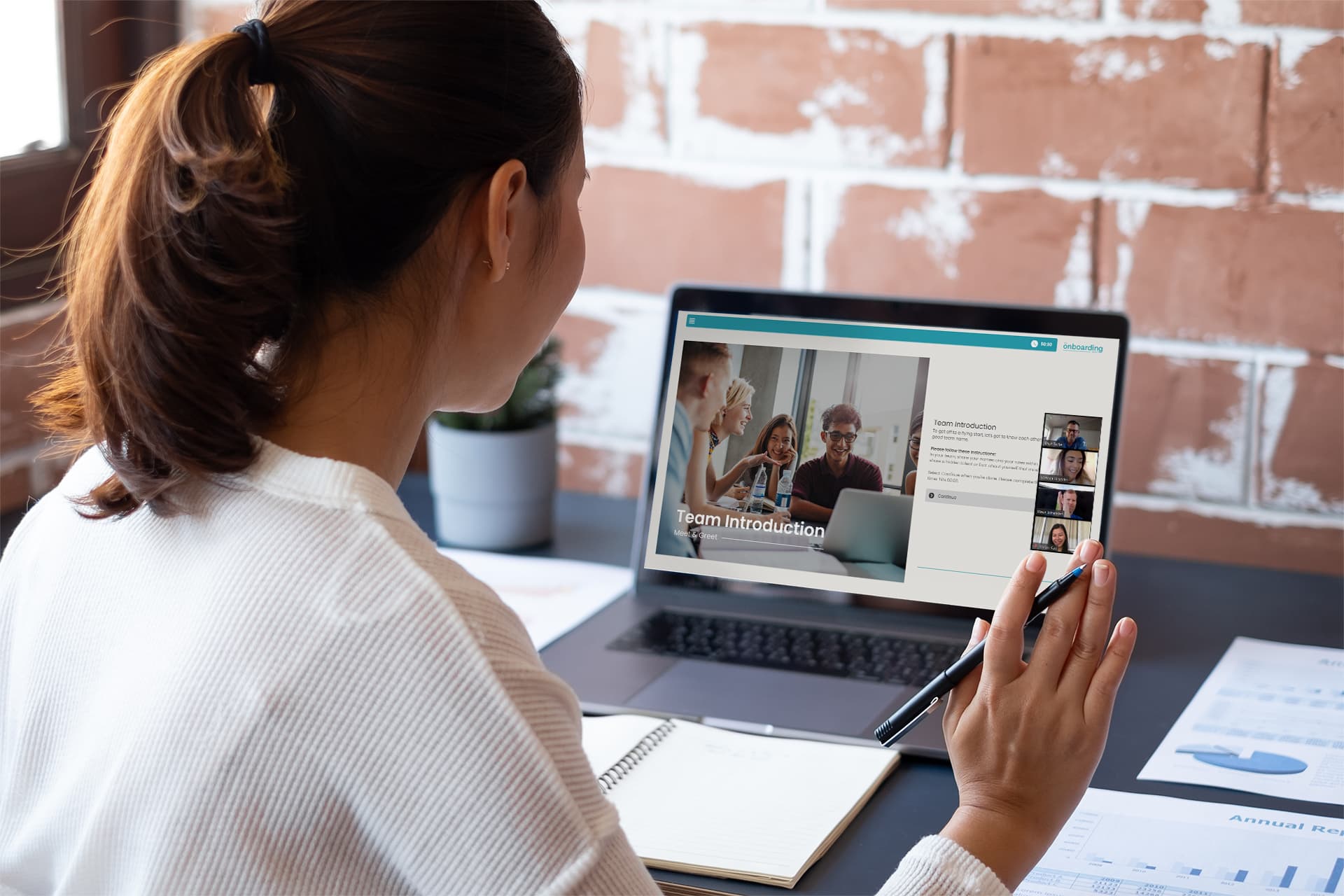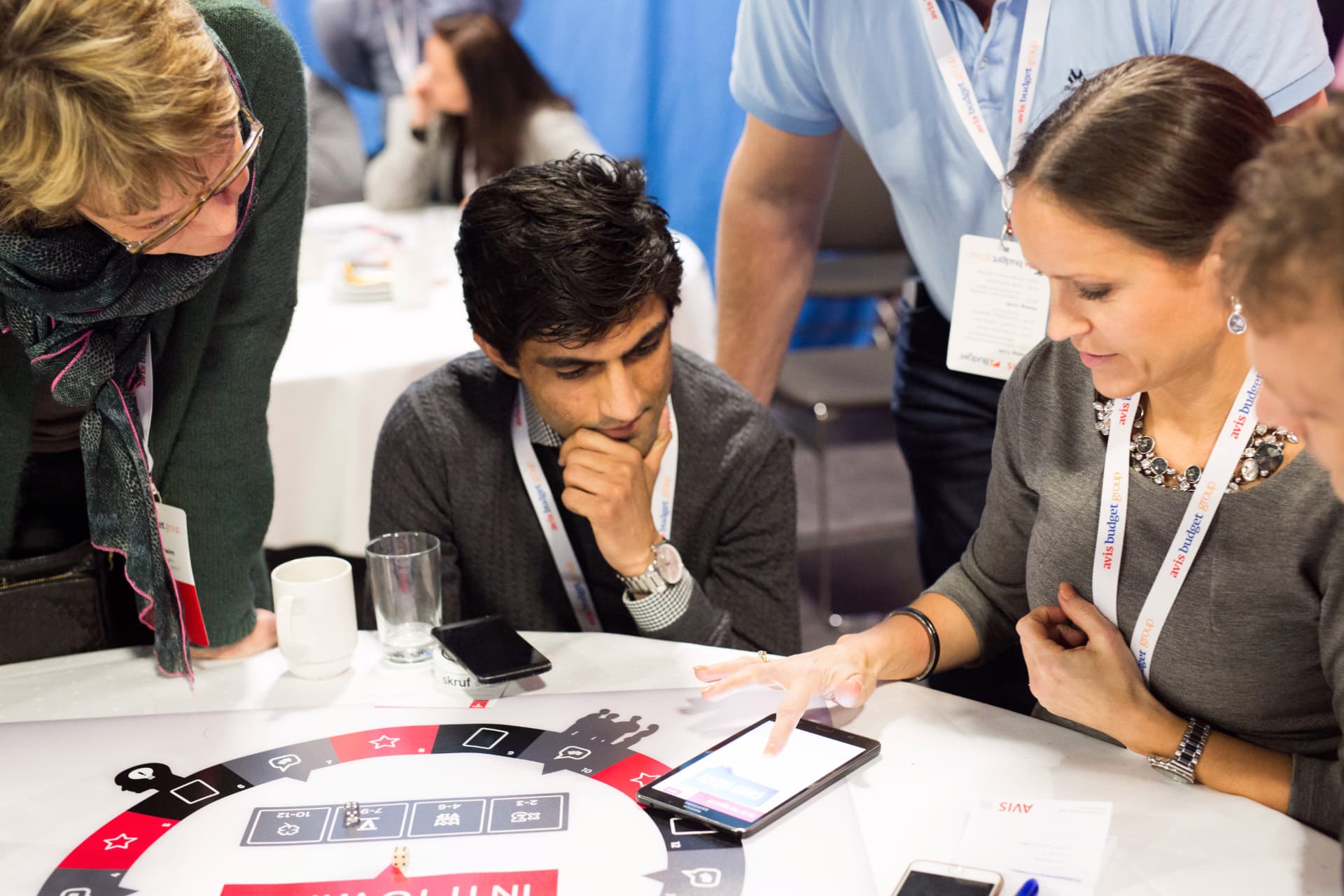 Game length
Core Values Learning game takes around 60 minutes but can be adapted to fit with your agenda.
Delivery and meeting formats
Our technology works with any type of meeting format. Choose to run it remotely on Zoom/Teams, as a hybrid event or in-person. If you are a global company, you can even run the games simultaneously across multiple countries!
Read more about our technology here
Our Core Values Training Solutions
Individuals or groups. No need for facilitation. Easy to run.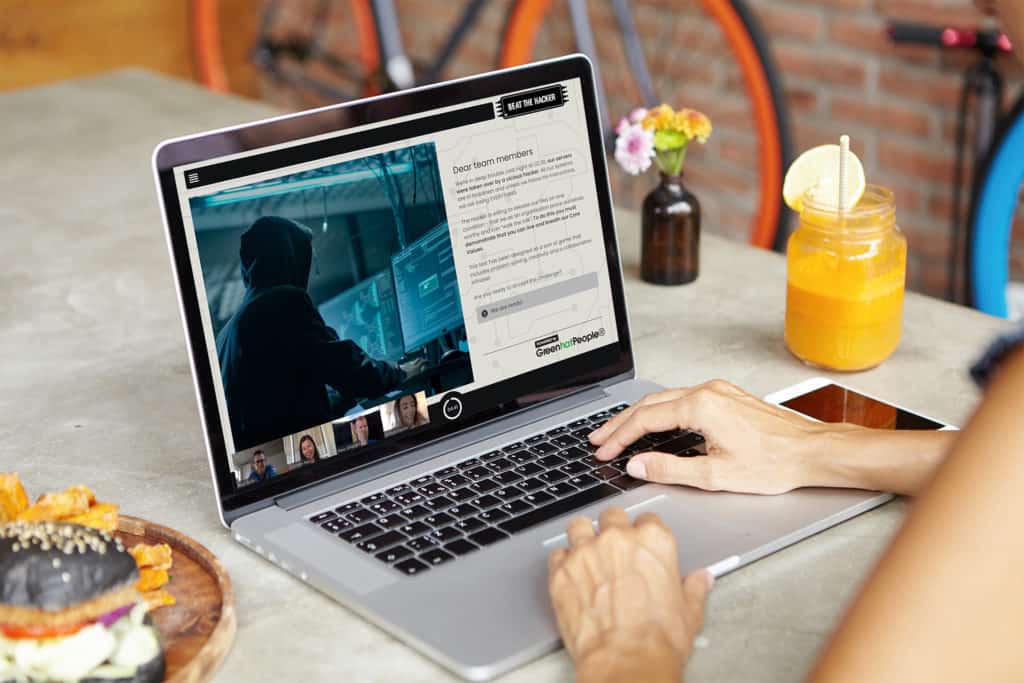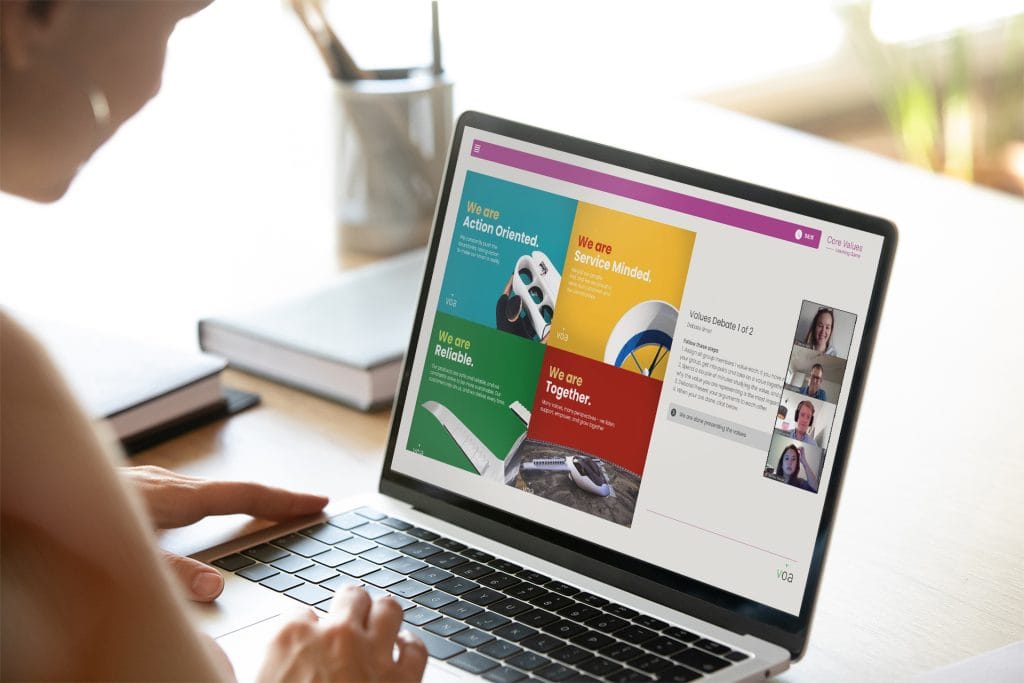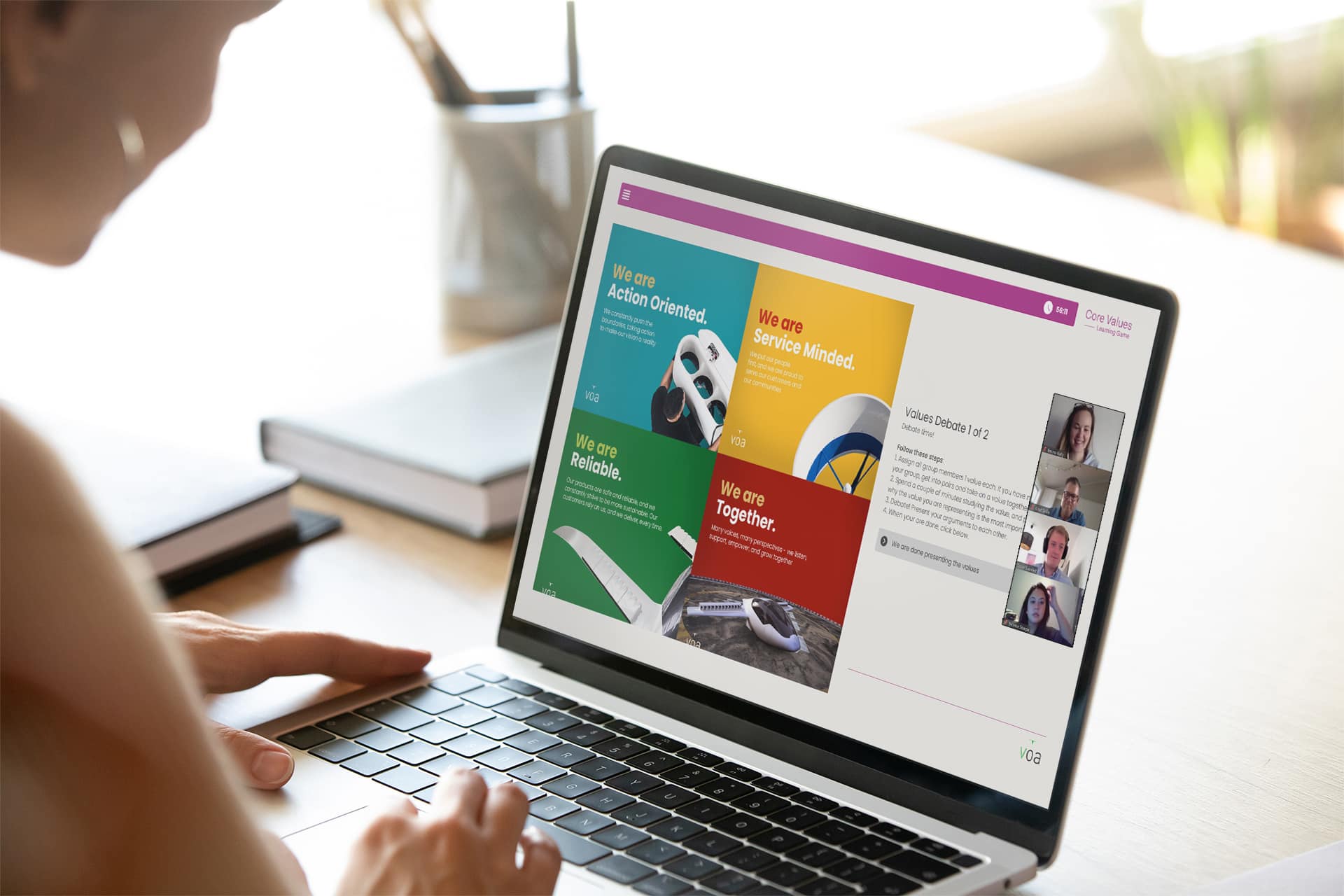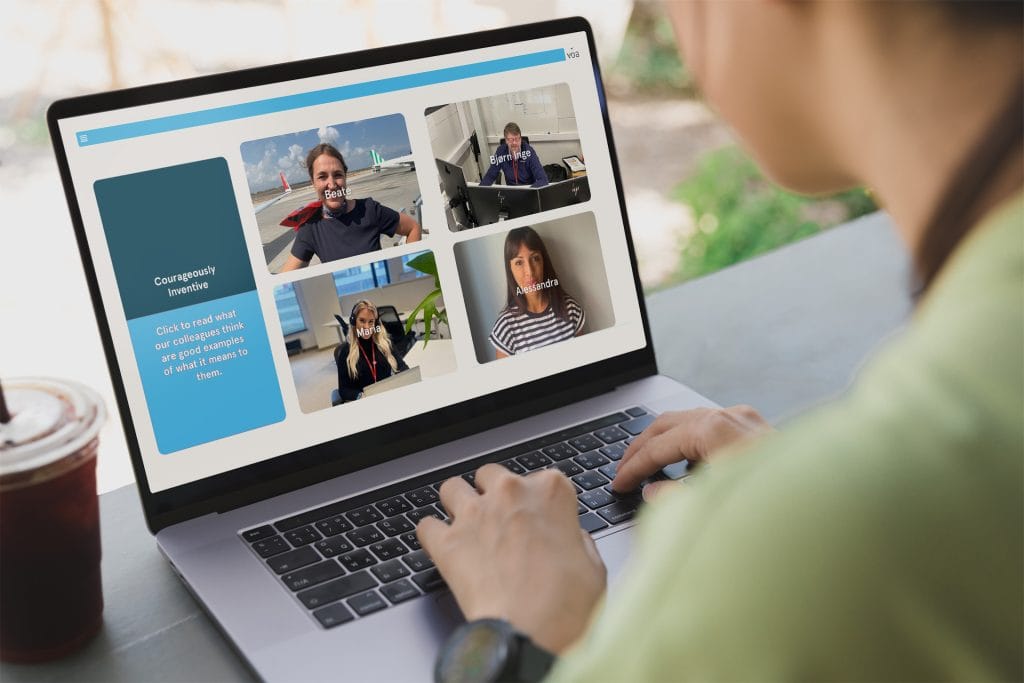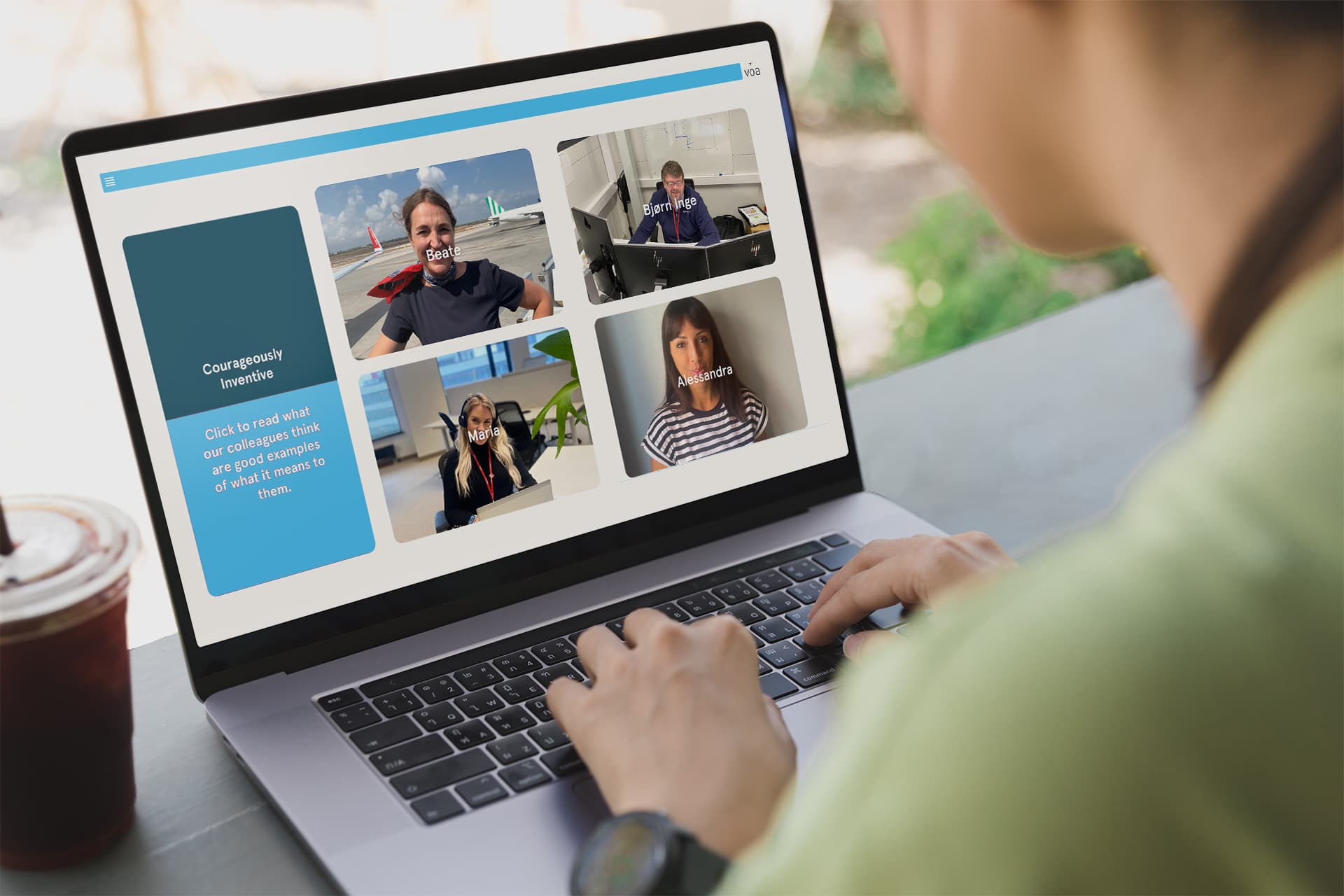 Core Values Escape Room
✓ Fun and exciting
✓ Raise awareness in light touch way
✓ Group training (virtual or in-person)
Core Values Learning Game
✓ Engaging workshop format
✓ Group discussions & deeper learning
✓ Group training (virtual or in-person)
Hello Values™
✓ Inspirational learning format
✓ Effective and easy to roll out
✓ Individual training
1
More Engagement
We use a game format to deliver the message with unrivalled engagement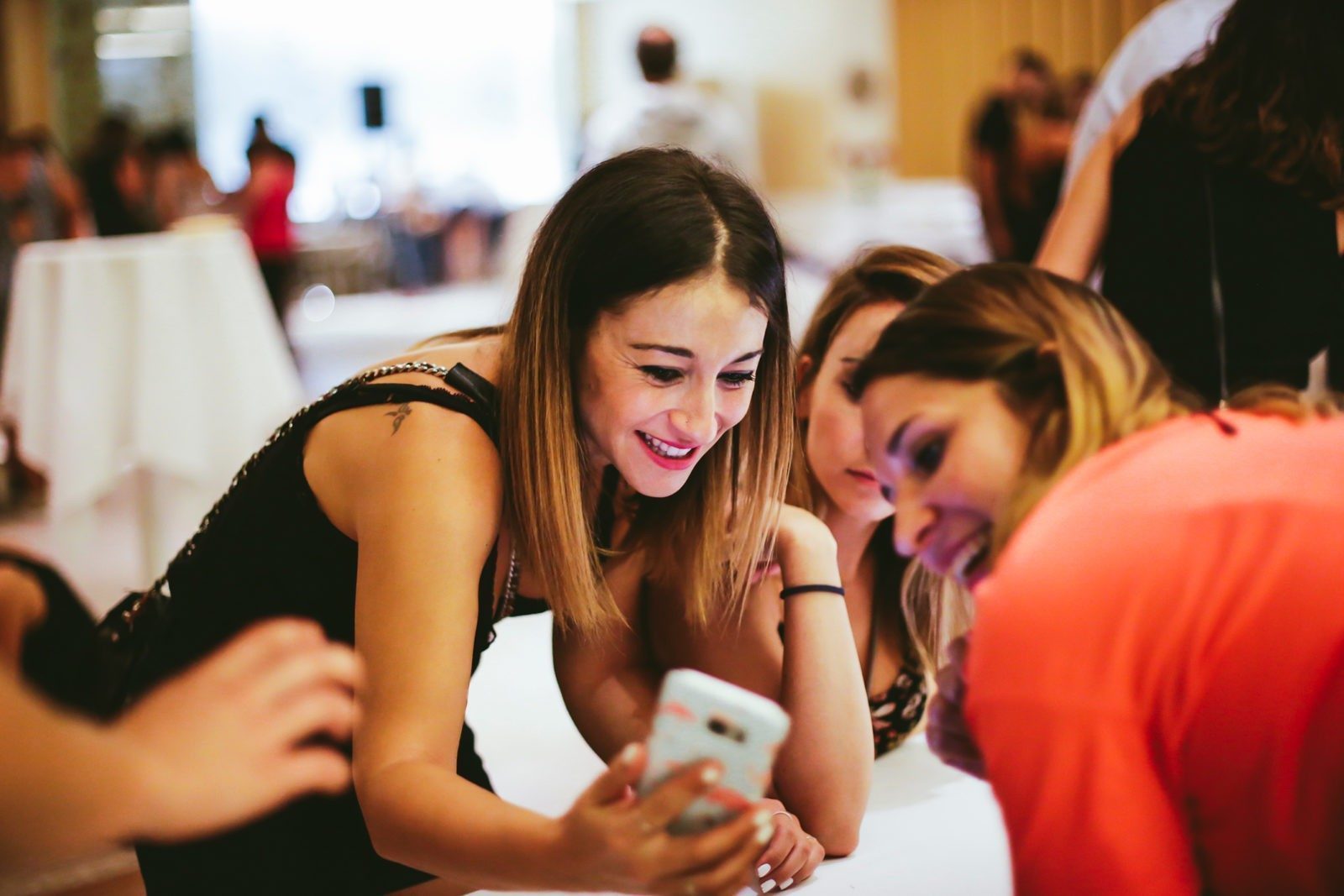 2
Consistency
Our tech enables you to communicate in a standardised way, no matter staff's background or location. Virtually or face to face.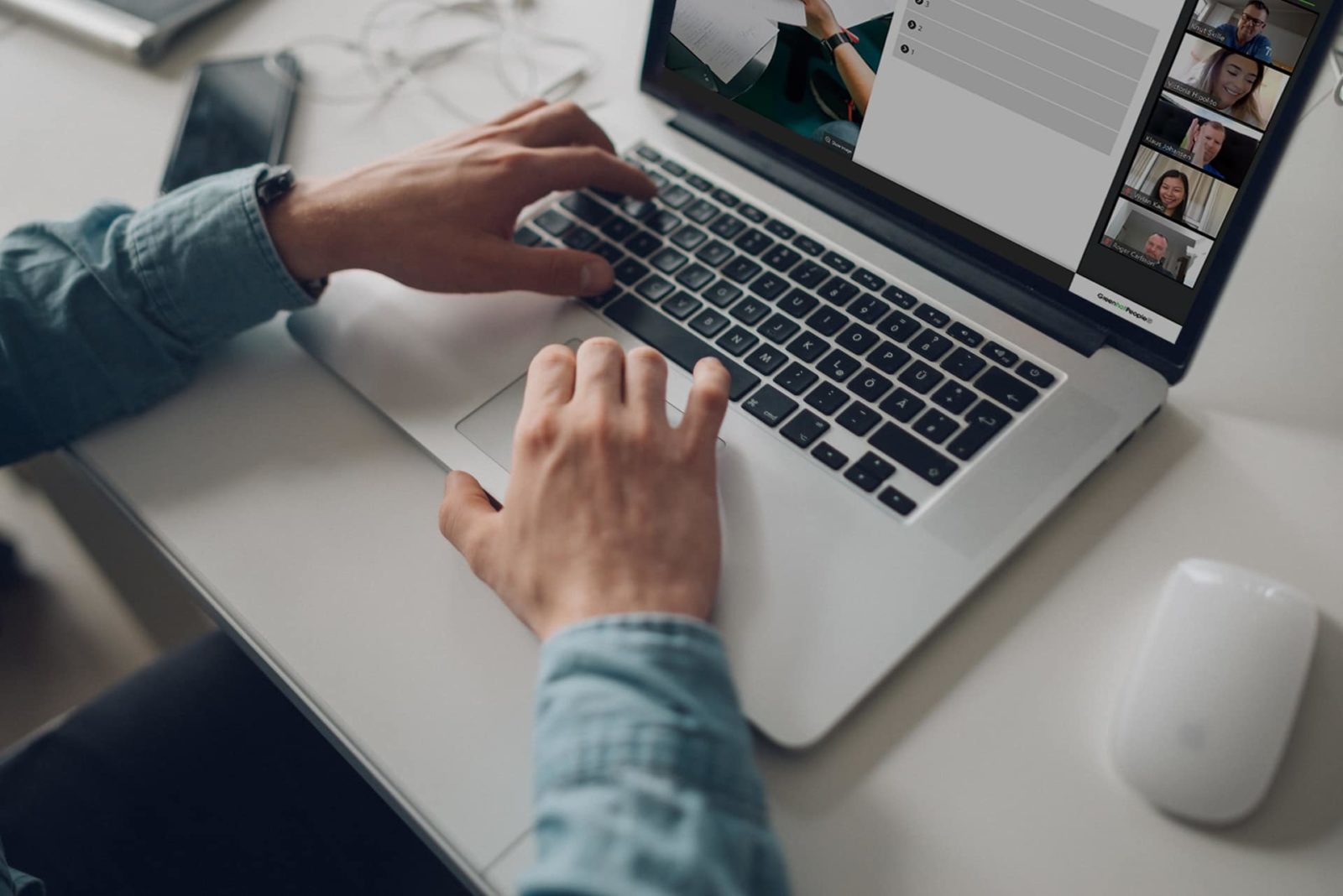 3
12 years experience
We have helped hundreds of clients deliver games across the globe to groups and individuals. We know to create compelling content.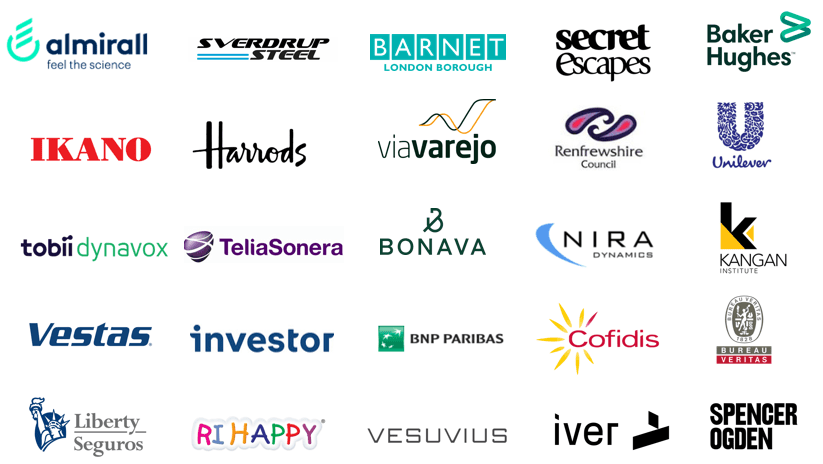 4
Digital & Measurable
Track progress and get feedback in real time, across departments, divisions, and regions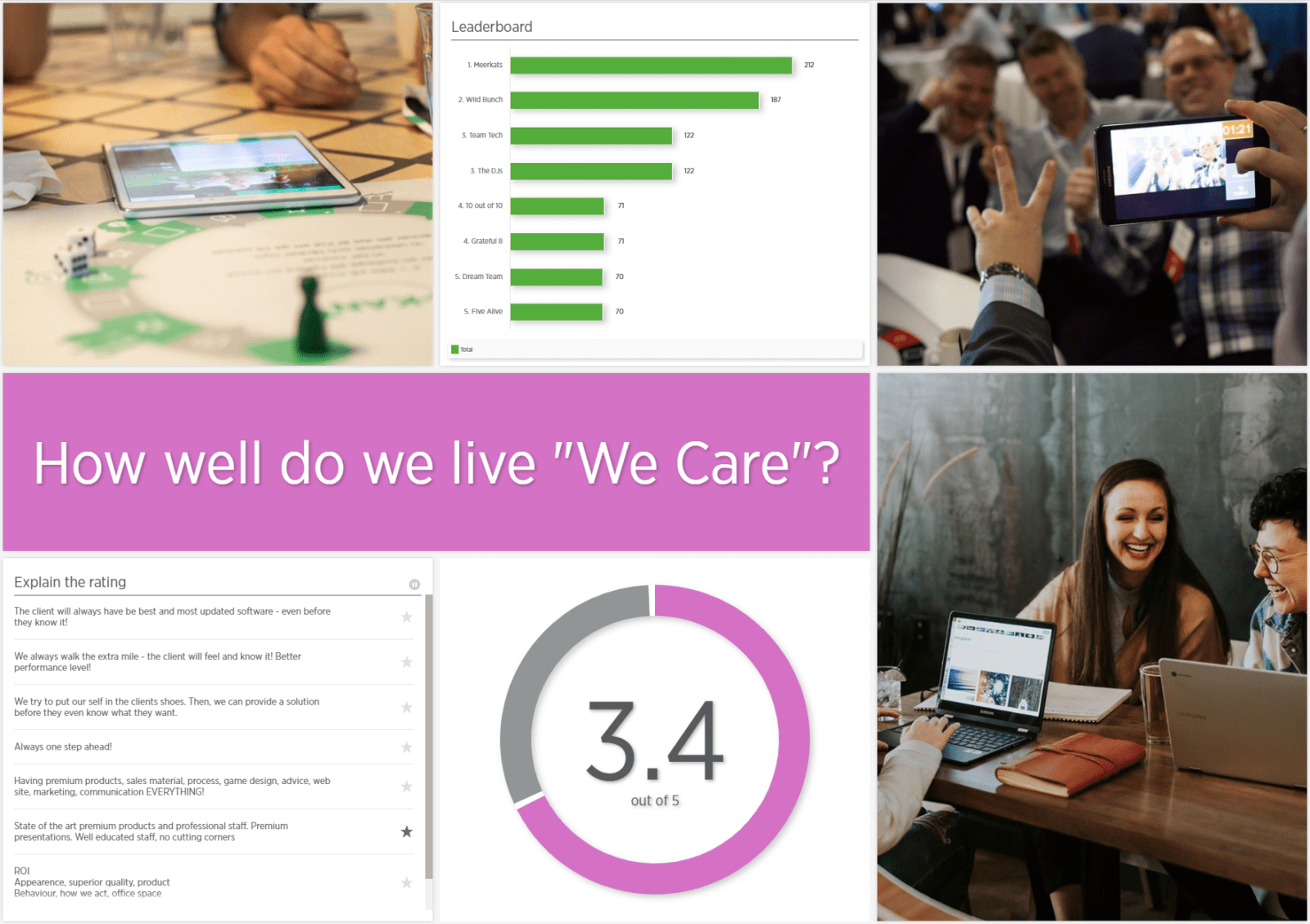 What are the lead times to design a game?
Can we run everything self managed?
Yes, the games are accessed online.
Do you have any references?
Yes, we have worked with hundreds of clients across the world. More than 1 million players have taken part in our games.
What is the pricing structure?
We charge a fixed setup fee plus a variable fee per participant.
Is there a minimum number of participants?
No, but we have a minimum cost to design the game.
What technology is used?
The game is run online so all you need is a computer with an Internet access.