Based in the Netherlands, Fugro is the world's leading geo-data specialist.
Having crafted a new set of company values, Fugro were planning a launch event to share, promote, and embed the new values across the organization.
They approached us for help with designing an interactive group game to form the showpiece of the new values launch workshop.
Designed for a global rollout to introduce the new values to colleagues in a more engaging way, the game would use interactive discussions, game-based challenges, and role-playing scenarios to make the values more tangible and relatable.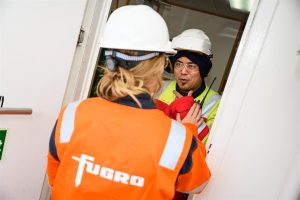 Core Values launch events and programs are becoming more common across the business world, with companies recognizing the importance of reaching all colleagues and getting everyone on the same page when launching new values or refining existing core values statements.
Dedicating some time to introduce, communicate, and roll out the values across the organization is a vital first step in raising awareness, fostering understanding, and promoting application of the new values.
Digital formats now enable managers to deliver engaging presentations, workshops, and training modules to all employees, regardless of their location. No matter if they're hybrid teams, remote teams, or international teams – digital core values workshop formats provide a platform for everyone to engage with the same content, either solo or in groups.
Launching new Core Values across a complex and dispersed international team, Fugro wanted to experiment with a new format to make the material more impactful, fun, and interactive. They enlisted our help in designing a Core Values Escape Room game to form the main vehicle to drive the launch. Designed for group-based play, the game puts the Core Values at the heart of the narrative.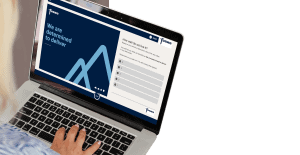 • Create a game to spearhead the new values launch
• Make the values more tangible and relatable for colleagues
• Get across the unique soul of the company when presenting the brand, culture, and values
• Encourage participants to analyse the values in more detail, thinking about what they mean on a daily basis and how well they live them at Fugro
• Foster friendly competition across the international offices to promote engagement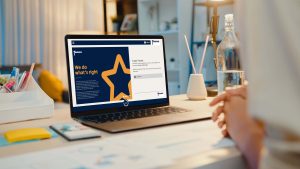 • A fully customized Core Value Escape Game rolled out globally over the course of 18 months
• Team-based gameplay for live and hybrid async release
• Tailored missions designed to introduce the values and encourage application of them among competing teams
• Branded missions, interactive discussions, and dilemmas
• Over 3000 employees participated, with an overall game rating of 4.5 / 5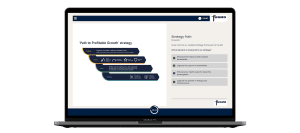 The Fugro Values Escape Room was the ideal format to make a big impact with a Core Values launch.
When a vindictive Hacker has encrypted some files related to your upcoming values launch, can your employees save the day by solving challenges and rediscovering the values?
This immersive and interactive game to help staff understand their company's core values continues to deliver, showing that when launching core values, it is important to have fun, get active, and think outside the box!