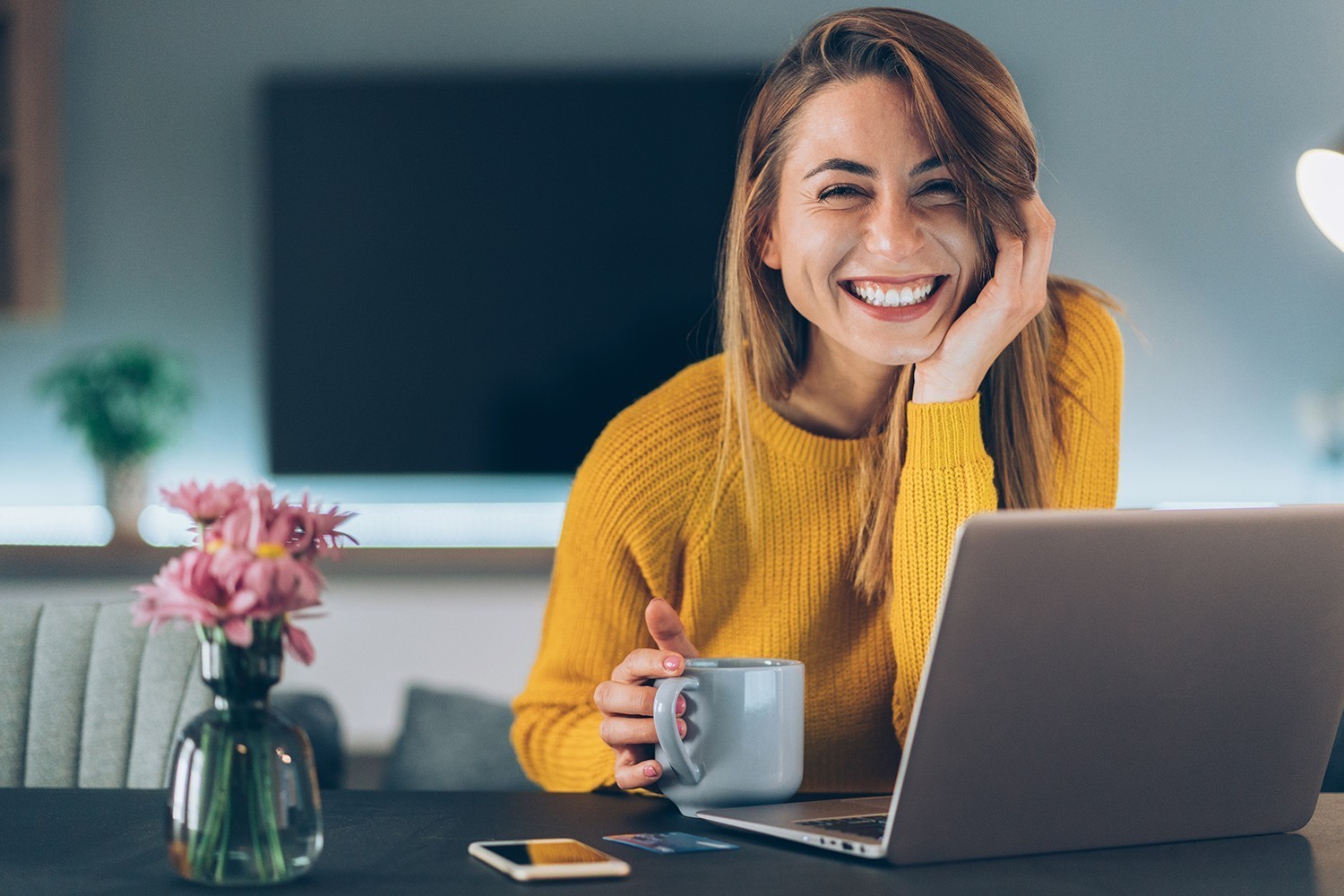 4.6
Sterne (von 5)

+1,000,000
Teilnehmer

+10
Jahre Erfahrung

7
Sprachen

Vielen Dank! Wir haben großartiges Feedback erhalten!

Das Escape Game war ein Riesenerfolg und jeder hatte eine schöne Zeit gestern.

Alle Angestellten haben positives Feedback gegeben. Vielen Dank für die Hilfe in der Organisation 🙂

Ein hervoragendes Spiel, dass man in der Gruppe spielen kann – einfache Anleitung und Vorbereitung und eine exzellente Möglichkeit sich mit Kollegen/Freunden online auszutauschen im Vergleich zu den sonstigen Quizabenden.


Der durschlagende Erfolg der Workshops hat gleich dazu geführt, dass sich andere Bereiche unserer Studienprogramme über das Angebot von Green Hat informiert haben.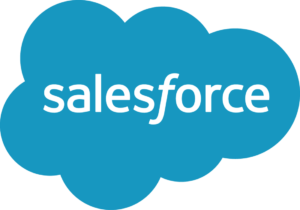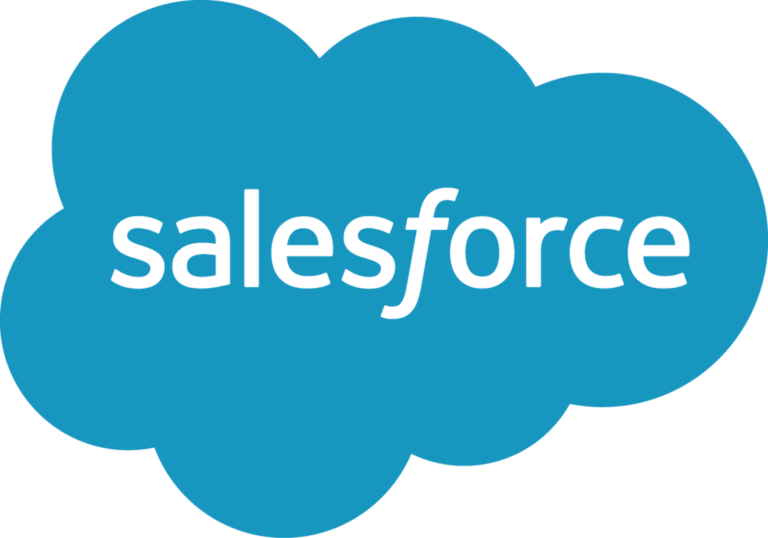 Wir möchten einfach Danke für heute sagen. Emma war großartig! Es hat unglaublich viel Spaß gemacht und ich habe den Link zur Webseite gleich an meine Kollegen geschickt. Es könnten also noch ein paar Anfragen kommen!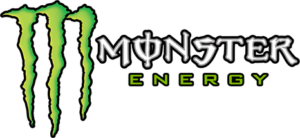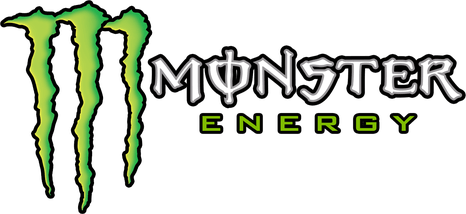 Das absolute Stimmungshoch lässt erst jetzt langsam nach, fantastisches Feedback UND unser Vorstand hat gefragt – können wir es nochmal spielen?


Der Rest der Woche war super, der Erfolg des Escape the Room Spiels hat sich wie ein Lauffeuer verbreitet. Ihr hört wahrscheinlich bald wieder von mir!


Wir haben gerade eben zu Ende gespielt und hatten eine super Zeit! Wenn noch mehr Microsoft Teams spielen können wir bald eine weltweite Firmenrangliste erstellen 😊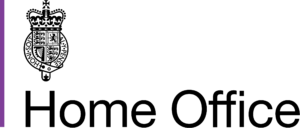 Ein kurzes Dankeschön – jeder schwärmt immer noch über das Spiel. Ein voller Erfolg! Mein Team hat leider unterdurchschnittlich gearbeitet und wurde Letzter. Dennoch haben wir zusammen viel gelacht und möchten diese Erfahrung nicht missen!!


Wir finden das Spiel spitze und hatten alle gemeinsam eine fantastische Zeit!


Ich konnte diese Woche am Online Escape Room Spiel teilnehmen mit unserem Londoner Büro und Emma hat moderiert. Absolute Weiterempfehlung!


Ich wollte mich bei Ihnen beiden ganz herzlich für das tolle Teamevent und Moderation bedanken. Alle Beteiligten haben überragendes Feedback gegeben. Absolut unterhaltsam und es war spannend den Kampfgeist im Team zu erleben!

Ein riesiges Dankeschön an Emma, die uns heute durch das Spiel geführt hat. Es lief alles wie am Schnürchen und das Feedback war fantastisch. Nochmal vielen Dank, ich empfehle Ihr Angebot sicher an andere Abteilungen weiter.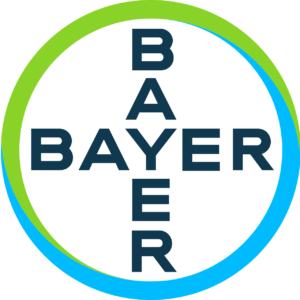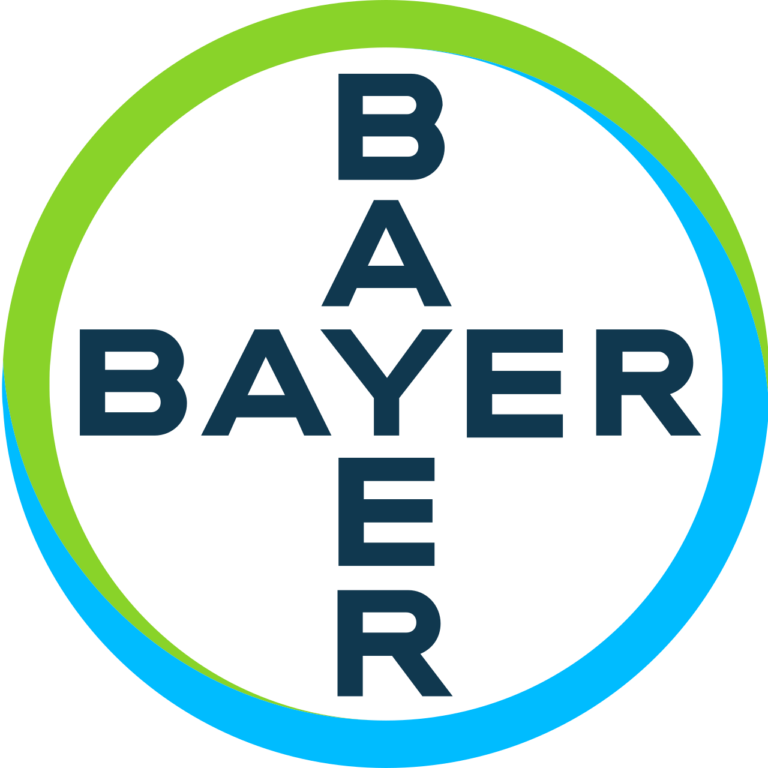 Das Spiel verlief reibungslos, jede Menge positives Feedback, vielen Dank für all Ihre Hilfe und Geduld.


Das Spiel war großartig – vielen, vielen Dank. Wir haben gute Rückmeldungen erhalten. Alle Beteiligten hatten eine super Zeit und unser Team in Nordamerika freut sich jetzt schon auch zu spielen.
Ich möchte heute noch ein Angebot!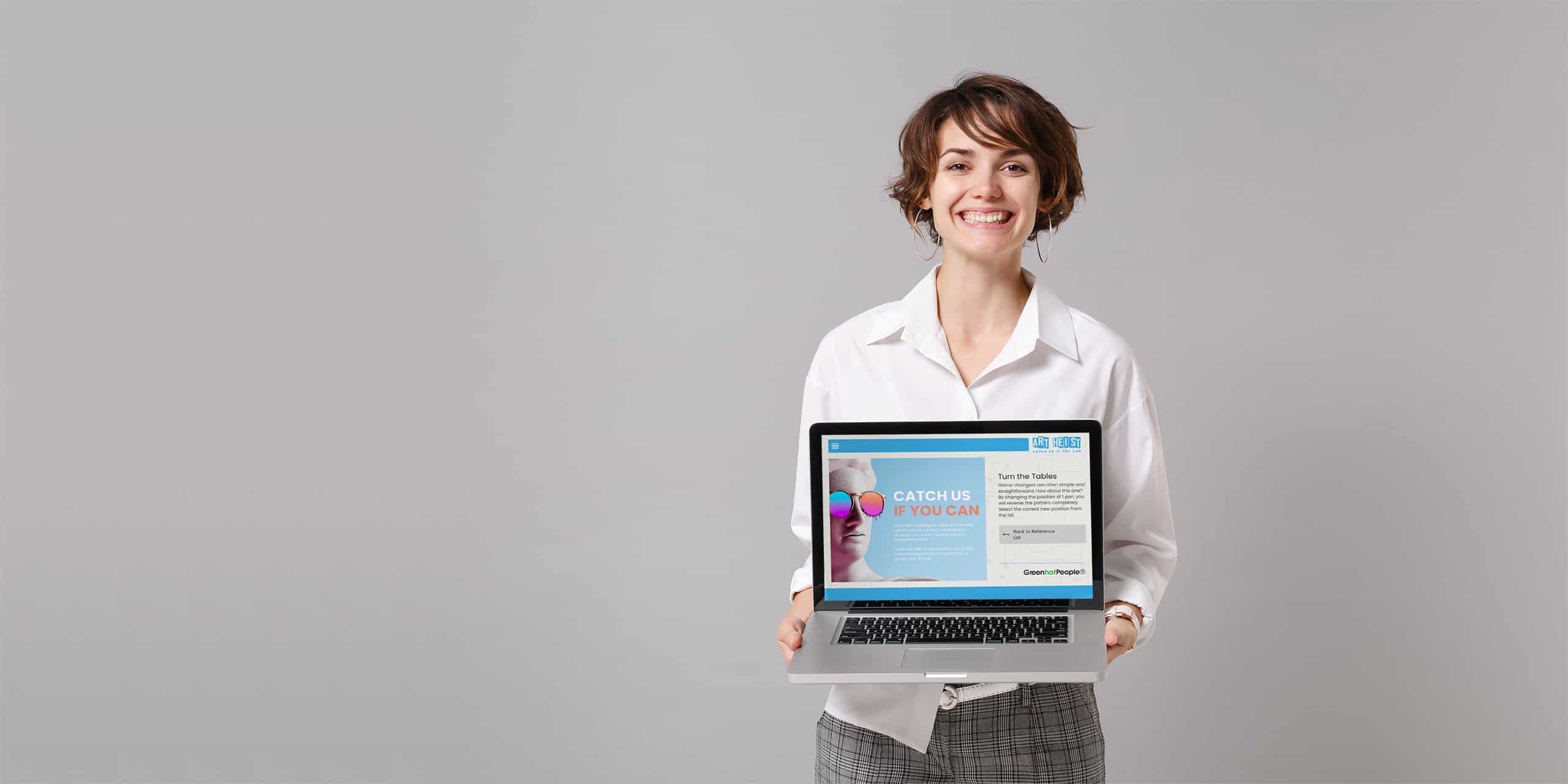 2Secure Sverige AB
3D Systems
4C Strategies
6Connex
AB Sandvik Coromant
ABB AB Process Control Platform
ABB Marine AS
Abbott
Abbvie
Abile Corporate Events
Accelerated Growth
Accenture
Accident Exchange
Adobe Systems Danmark
Advokatfirmaet Wiersholm AS
AECOM
AEFJ (Asociacion Española de Fabricantes de Juguetes)
Agora Events
AIS GROUP
Akershus Fylkeskommune
Alcon
Align Strategy
All About Food Ltd
Allianz Insurance
Allianz Seguros
Alm. Brand
Aloud
Alvarez & Marsal UK
Alvarez and Marsal
Amazon
Amazon Ireland Support Services
Amazon Payments UK
Amedia Romerrike Innland
Ameriprise Financial
Amesto Solutions AB
AMEX Barceló
Ancestry
Ancotrans
AOK Events
Apex Learning
Apptus Technologies AB
Arachnys
Arjun Infrastructure Partners
Artesian Solutions Ltd
Askov Efterskole
Askøy Kirkelige Fellesråd
Assa Abloy Global Solutions
Asta-UK
Astra Zeneca
Atea
Atlanta DMC
Auriga
Autodesk
Avantra
AXA
AXIS Communications AB
Axo Finans
B Braun Medical Ltd
Back Up Events
Backer Skeie AS
Bacus Eventos
Bain & Company
Bain & Company (France)
Bangor University Student's Union
Bank of America
Bank of America Securities
Bank of England
Bank of London & Middle East
Banks Sadler
Bayer (Ireland)
BCD M&E
BearingPoint
Beon Worldwide
Bergen Kommune Lønn og Økonomi
Bergen Kommune, Bymiljøetaten
Betonmast AS
Beyond Trust
Beyond Trust Inc
BGL Group
BI Handelshøyskolen
BioGaia
BJSS
Blizzard Entertainment
Blocket AB
Blue Cross Blue Shield of SC
BluVector
BNP Paribas Investment
Boehringer Ingelheim
Boston College
Bracco Imaging Scandinavia AB
Brdr Jörgensen Instruments A/S
British American Tobacco
Brooks Academies of Texas
Brunel University London
BT
Burberry
CAB group AB
Caixabank
Candidator AB
Capio S:t Görans Sjukhus
Capital One (US)
Captrust
Care Quality Commission
Cargill
CED
Celgene
Cementos Molins
Centre for Access for Football in Europe
Chalmers tekniska högskola AB
Charles River Labs
Checkpoint
Chestnet
Chillisauce
CircleCl
Clear Channel
Cleshar Contact Services
CMS
Coca Cola
Coloplast
Colvin
Compensa Capital Humano
Compufit
Computas
Connecticut Judicial Branch
CONSILIA SOLUTIONS AB
Corporate Club
Costa Brava CB
COWI AB
CPQD
Crawford & Company
Cryotherapeutics
CS Ellis Group Limited
CSDA
Cyan Solutions
Dagen Gry AB
Daimler Iberica
Damm
Danone
Danske Bank
Data-Driven Innovation Initiative
Davidson Kempner European Partners LLP
Debevoise & Plimpton LLP
Deep Minds Technologies
Delaware UK
Deloitte
Deloitte AS
Dentaid
Department for Transport
Deutsche Bank
Diplom Is
DJØF
DLA Piper
DNV GL AS
Doctora Moss
Dolce Sitges
Dr. Oetker Danmark
Drømmekjøkkenet AS
DRW
DSB
DSB Digital Labs
Duff & Phelps
Dura-Line Corporation
E&Y (Foventus)
EC Utbildning AB
ECMWF
EDF Energy
EDT Eventos
El siglo
Elavon Financial Services
Electrolux
Eli Lilly do Brasil Ltda
Elisa Corporation
Ence
Enskilda (SEB)
Entro AS
Environment Agency
Epson Europe BV
EQT
Erhvervsministeriet
Ernst & Young LLP
Ernst & Young Sweden AB
Esacon AS
Euromaster
European Bank for Reconstruction & Development
Evade Hotels
Everis
Externalia Outsourcing Comercial
EY Parthenon
Fagerhult Belysning
Falmouth & Exeter Students Union
Familjebostäder AB
Farmington Valley Academy
Fastighetsägarna Syd
Fastly
Fedefarma
Fedex Ground
Fellesordningen for Avtalefestet Pensjon
Ferring Pharmaceuticals
Finja Betong AB
Fire Safety Design AB
First Central
Fitch Ratings
Fliplet
Forenom
Forsikring & Pension
Forsikringsorganisationernes Fællessekretariat
Fortis BC
Fox Williams LLP
FPS Distribution
Fremtind Forsikring AS
Fujitsu
Fuse
Gamma Delta T&herapeutics
GE Healthcare Life Sciences Holding AB
Gears of Leo AB
Geberit AB
GEFCO
General Atlantic
General Medical Council
Generator Group of Companies
Genomic
GEZE Scandinavia AB,
Global Business Intelligence
Global Health Com
Glovo App
Go Cardless
Google (US)
Google Finland
Gowling WLG (UK) LLP
Greenpeace International
GSK (Canada)
Guardian Capital
Guidewire Software (Ireland) Ltd
Hatch & co
Helix Property Advisors Ltd
Helpshift
Hertfordshire Students Union
Hewlett Parkard Enterprise
HGS UK
Hilti
Hiscox
Hofor
Horsley Bridge Partners
HP
HSBC
Human Software
IBM Finland
ICA
ICG Ltd
IDA
Ide360
If Skadeförsäkring AB
If Skadeforsikring
IKEA IT AB
IKEA Meeting & Travelservice
IKEA of Sweden AB
Illumina
Ilusion Labs SL
Impact2
Imperial College London
Imperial Logistics
Inditex
Industri Energi
Infinitevent Experience
Innovation Edge
Inova Solutions NV
Intel
Intelligent Energy
Intercruises
Intertrust Group
Intrum AB
Ipsen
IQVIA
ISC Research
ISG-ONE
iTech Media Services
ITV Lorraine
Izettle
Ja Ja Finance
Jazz Pharma
JcDecaux
JDE Professional
Johnnie Johnson Housing
Johnson Matthey
Julia Travel
Jumia Facilities Management Services LLC
Juritzen forlag AS
Just Eat
Kemira Kemi AB
Kenco Techniques Ltd
Kiewit-Ledcor TMEP Partnership
Kimberly Clarck
Kinaxis
King
KLA
Klarna
Klarna Bank AB
Know It
Konsulentselskapet Enso AS
KPA Pension
Kripos
Kuoni Congress
La General Comunicacion Integral
Laboratorios Ordesa
Landskrona Kommun
Landsorganisasjonen i Norge
Länsförsäkringar Fastighetsförmedling AB
Länsförsäkringar. Aktuell
Lantmännen
Lapica Trips&Events
Latham & Watkins
Latitude 91
Laudis
Lead Forensics
Learningbank
LEGO Systems A/S
Legoland Hotel og Conference
Leo Pharma A/S
Liberty Mutual Canada
Liberty Speciality Markets
Lifescience Dynamics
Lightful
Lil-Lets UK
Linklaters
Lloyds Banking Group
London Borough Waltham Forest
London Internet Exchange (Linx)
LSE
Macfarlanes LLP
Macguffin
Magnetar Capital
Mail Metro Media
Malthe Winje AS
Manabu Learning
MAP
MArginalen FInancial Services AB
Mars Danmark A/S
Mars Inc
Mars Wrigley
Mashie FoodTech Solutions AB
McCann Worldgroup Barcelona
McKinsey & Company
MDA Eventos
Meltwater AB
Member of the Public
Mendix
Mendix Product Marketing
Mercury Systems
Mermaid Conference & Events Ltd
Metalogenia
Methods
MHC Services
Michelmore
Microlease
Microsoft
Midland Heart
MilDef Group AB
Milestone
Mills & Reeve LLP
Mintel
Mitie Shared Services
Mitsubishi Electric
Mittuniversitetet
MKTG
Modity Energy Trading AB
Monster Energy
Mosaic Ventures LLP
Moventia
MPI Scandinavia
Mulesoft
Murray Edwards College
Nando's
Nationaltheatret
NCC Group
Nest Performance
Nestec York
Nestle Purina PetCare
Net Pro Group
Netset AB
Netsuite
New Horizon Computer Learning Centre
NHS England & Improvement
Nippon Gases Norge AS
Nomads Events
Nordea
Nordic Choice Hotels
Nordiska Kliniken
Norsk Hydro ASA
Novartis Health Care
Novartis Sverige AB
Novo Nordisk A/S
NRGI
NVR
Oaktree Capital Management L.P.
Ocio Vital
Officehub
Öhrlings PricewaterhouseCoopers AB
Olgoonik
one.com A/S
Onemotion Integrated Marketing Communication AB
Oracle
Öresundskraft Marknad AB
Orkla IT
Orkla Sverige
Ørsted
Oslo Kommune, Bydel Søndre Nordstrand
Oslo Kommune, Oslo kemner kontor
Oslo Kommune, vann og avløpsetaten
PA Consulting
Parkster
Patterson Travel
Peopleinsport
Pernod-Ricard
Perrigo Nordic
Pirelli
Planext Servicios Publicidad Exterior
PMM Group
Porsche
PPL
Practical Car & Van Rental
PrideCom
Privitar
Proactive International PR
Probyn Miers
Procter & Gamble
Prontoforms
Proofpoint
Propamsa
Providence Equity Partners
PS Auction AB
Public Health England
Pure Storage
PwC
PWC (US)
QBE
Qualtrics
Radisson Blu Scandinavia Hotel
Radiumhospitalet
Rare Recruitment
RB Brasil
RBS
Ready for people
Red Hat
Redthread
Reed Business Information Ltd
Refinitiv
Regeringskansliet
Region Skåne
Regionalt Cancercentrum
Relax Gaming Ltd
Revlon
Reward Insight
RISE AB
Roche
Rockitfish
Ropeworx
Royal Holloway University of London
Royal Society of Biology
RPC LLP
RS Components
RSPB
RTA DMC
Ruiz Foods Inc
Sage Global Services Ltd
Sainsbury's
Säkerhetsteamet i Skåne AB
Salesforce – UK
Salesforce (US)
Salesforce AB
Salutem / Takeda
Samariten Ambulans AB
Sandvik
SAP Norge AS
Sartorius Stedim Data Analytics AB
Scandic Copenhagen
Scandic Down Town Camper
Scandic Hotels A/S
Scandic St. Olavs Plass
Scandic Sweden
Scania
Scania CV AB
Schibsted ASA
Schibsted Distribusjon
Schneider
Sciterion
Scottish Government
Scottish Government Digital Transformation Division
Screwfix
SDC A/S
SEB
Seco Tools
Secure Health
Sennheiser Communications A/S
Sensis Australia
Sentralen Mat AS
Serco
Severn Trent Water
Shell España, SA
Shift Insight
Showpad NV
Siemens
SimCorp
SIT Events
Site Service AS
Skanska Sverige AB
Skanska UK
Skatteetaten
Sky
Slaughter And May
Smart Numbers
Smith & Nephew
SNAME
Socialstyrelsen
Societe Generale
Solina Sweden AB
Son Spa
Sopra Steria
Soprasteria
Søreide Skole
Sørlandsparken bht as
South East Water
South Wales Police
SP Angel
Spencer Ogden Ltd
SPGlobal
Spirable
Spirax Sarco
Spotify Sweden AB
Starbreeze
Statens Jernbanetilsyn
Statkraft
Statnett SF
Stellar Asset Management
Stena Fastigheter Malmö AB
Stiftelsen för Internetinfrastruktur
Stockholms läns landsting
Stoneridge Electornics AB
Storebrand
Stuart
Sudler & Henessy
Suntarbetsliv
Surrey County Council
Sutton Place
Svenska Skytteförbundet Ideell förening
Sveriges Radio AB
Swansea Bay University Health Board
Sweco Rail AB
Sweco Sverige AB
Swedbank Fastighetsbyrå AB
Swedish Match
Swedish Match AB
Sykehuspartner HF
Syscom AS
Tableau
Tajco A/S
Talent
Tate & Lyle Sugars Ltd
Taylor Wimpey
TCO Development
Team Olivia Fosterhjem
Tech Nation
Tecnipesa
Telarix Inc
Telenor Global Services AS
Tetra Pak Technical Service AB
Textura
TFi Consulting
Thales Group
The Co-Operators
The Massage Company
The Scout Association
The Stars Group
The Trevor Project
The Wharton School – University of Pennsylvania
Third City
Third Space
THM Partners LLP
Thomas H. Lee Partners
Thomson Reuters
Three Points
Thyssenkrupp
Tia Technology
Tidsam
Tiqqe AB
TMI
Tobii AB
Toldstyrelsen
Top Management
Torrents & Friends
Torvalla Bil Haninge AB
Tradesolution
Transcendent Group Sverige
Travers Smith
Trebolit
Treelogy Medical Marketing
Trippel M Levende Bilder
T-Systems Nordic A/S
TT Nyhetsbyrån
Ullevål Universitet Sykehus
Ung Företagsamhet
Unikum AB
Unil AS
University College London
University of Copenhagen
University of Exeter Law Society
University of Reading
University of Roehampton
University of Wolverhampton
University Partnership Programme
UOC
Uptime Eventos
Valkiria Hub Space
Vangdal Regnskap
Vanguard
Vasbakk & Stol AS
Vattenfall
Vattenfall IT
Växjö Kommun
Vejdirektoratet
Velferden Pes
Veolia
Veritas Investment Management
Verizon Connect
Vestas Wind Systems A/S
ViaNova plan og trafikk
Vice Versa Event Management Aps
Viktväktarna
Vincle
VIPPS
VIRGIN MEDIA
Virtual Clarity
Vodafone
Walkers Snacks Limited
Walmart
Washstation
Webstep
Whitbread/Premier Inn
Wild Life Studios
Wilson Wright LLP
WisdomTree
Workshop Bemanning & Kompetanse AS
WPS Sverige AB
xSellco
Xtended
Yarra City Council
Yinson Production AS
You View TV
Z event AS
Zmarta Group